Did the Missing Rucki Sisters Want To Be Found?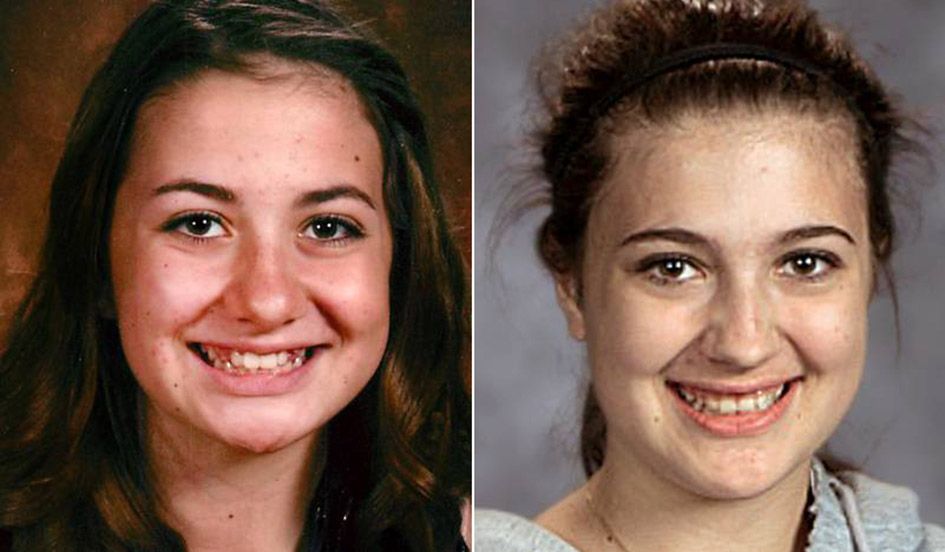 When Minnesota police and federal marshals executed a warrant at the remote White Horse Ranch this week, they found Samantha and Gianna Rucki, teenage sisters who had been missing since 2013. An ongoing investigation led police to the ranch, where the sisters were safe and in good health. But given that the Rucki girls, now 17 and 16, once gave a television interview while they were missing, it seems possible they were being hidden, and didn't want to be found.
The mystery around the disappearance of the sisters, who'd vanished while their parents were in a heated custody dispute, has made headlines for more than two years, led to "extensive searches" from the National Center for Missing and Exploited Children, and was once the subject of an investigation by a local Fox affiliate. Police have said new information became available in recent months, which led to their mother's arrest in October and brought about Wednesday's search of the ranch. During the custody dispute, a court-appointed psychologist accused the mother of brainwashing the girls, and watchdog groups say a network of anti-family court activists possibly kept Samantha and Gianna in hiding.
"Having been a cop for 26 years, I have never seen anything like the obstruction, chaos and questionable decision making I have seen in this case," Jeff Long, the police chief in Lakeville, Minnesota, where the Rucki family lived, wrote in May.
According to court documents, the marriage between David Rucki and Sandra Grazzini-Rucki, the girls' parents, dissolved in May 2011. Neither Rucki nor his lawyer attended the hearing where the girls' mother received sole custody of the couple's five children, plus the family's home, and was granted child support. But one month later, the girls' father asked the court to invalidate the dissolution.
"Rucki alleged that he was tricked into entering the divorce settlement," according to court documents. In September 2011, a judge decided to reverse the dissolution, and made temporary living arrangements for the children. "Based on recommendations," the documents say, the judge "found that removing the children from the custody of both parents was in the children's best interest."
A year later, in September 2012, Rucki's sister received temporary custody of all five children. In the months that followed, Grazzini-Rucki challenged the court, and on April 19, 2013, the court upheld its decisions. That same day, Samantha and Gianna vanished.
Days later, the missing girls gave an interview to a local Fox affiliate, reportedly at a hotel, and told the reporter how they apparently ran away: "Police escorted us to the house to make sure we didn't run…. We went upstairs, put our stuff down, waited 10 minutes, then we took off," one of them said. The girls said they fled because they legally could not live with their mother and did not want to live with their father. "He was abusive," the girls said. "Emotionally, verbally…. Our mom was always our protector, but now there's no one there to protect us."
Fox also spoke with their father who called his daughters' claims "outrageous," and Paul Reitman, whom the reporter said was "a psychologist appointed by the court [who] believes their mom has brainwashed them." Reitman apparently compared the mother's actions to cult-like tactics and said the girls would need deprogramming, according to the Fox report.
The Rucki girls wound up at White Horse Ranch, a three-hour drive northwest of Lakeville. A website for the ranch says it helps "broken children" through horse therapy programs. The horse farm is surrounded by fields on the outskirts of Herman, Minnesota, which has a population of 438. The website says the ranch opened in 2010 "when two abused girls visited the ranch…. God started to implant the realization of a nonprofit ranch in which hurting kids could experience His love through the interaction with a horse."
Gina Dahlen, who founded the ranch and operates it with her husband, declined to comment to Newsweek.
But there is a link between Grazzini-Rucki and Dahlen: Dede Evavold, an activist who takes issue with the family court system. She runs a website, Red Herring Alert, which tries to expose corruption. "Our civil liberties and constitutional rights are being destroyed, children are being taken from parents, citizens are being robbed and lifestyle changes are being forced through court orders, government licensing, fees, taxes, regulations, laws and uniform acts," the website says.
Evavold says she is friends with both Dahlen and Grazzini-Rucki, but wouldn't say if they know each other. She says she met Grazzini-Rucki about two and a half years ago through "a group of people that were all experiencing similar things in family court." This was after April 2013, when Samantha and Gianna went missing. Evavold says Grazzini-Rucki stayed with her from time to time.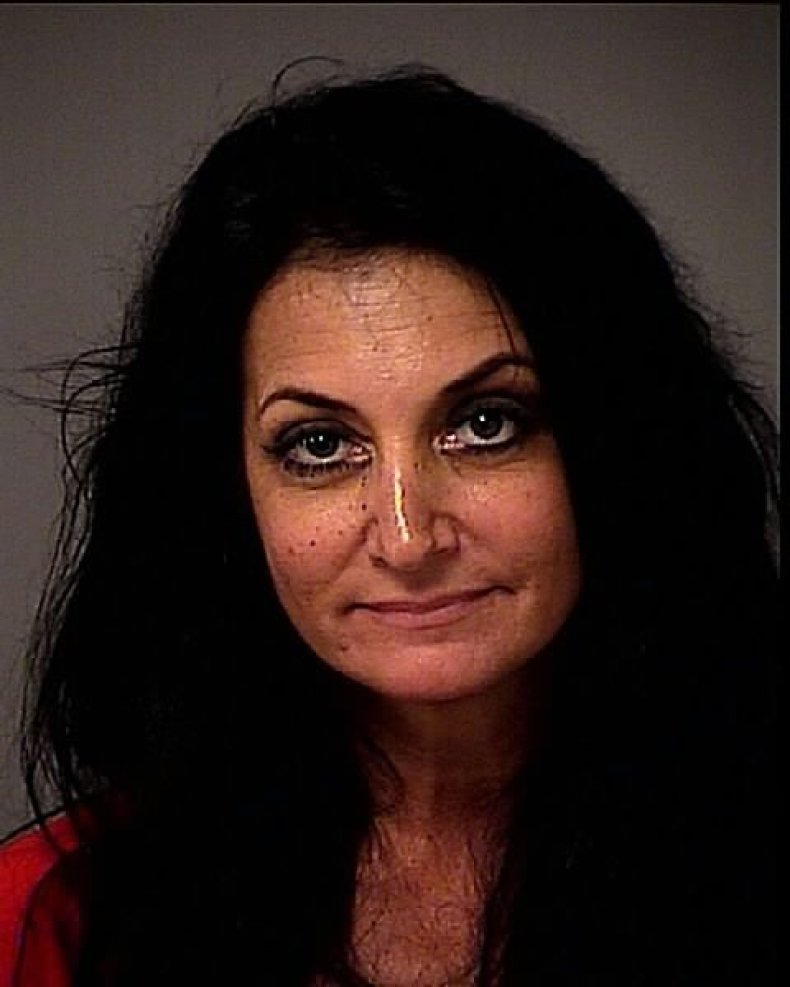 Evavold is also connected to the girls' mother through Michelle MacDonald, a lawyer who represented Grazzini-Rucki in the custody dispute and whose unsuccessful campaign for state supreme court Evavold managed in 2014. MacDonald did not respond to Newsweek's request for comment.
Evavold says she stands by the account Grazzini-Rucki has told her. "It was never a kidnapping, it was never human trafficking," she says. "They [Samantha and Gianna] ran. Neither parent had custody at that time. They were being transferred to another family member that they didn't want to be with, and they ran…. Nobody's ever sought these children out."
(Later, when reminded that police and the National Center for Missing and Exploited Children mounted a campaign to find the girls, Evavold said in an email, "Law enforcement was silent until politically motivated media coverage started.")
Grazzini-Rucki, Evavold and MacDonald have all spoken publicly about what they feel is a broken family court system that values fathers' rights over children's rights. But Evavold disputes media accounts that have characterized her and the other women as belonging to an underground ring of activists.
"Along the way you just meet these people who are willing to help out," Evavold says, people who share "similar values, wanting to expose what the reality is."
Still, the police believe Grazzini-Rucki may have aided in her daughters' disappearance, and missing children experts say the girls' case has aspects in common with parental abduction cases.
"It does happen that [if] the children, after a court ruling, are placed with one parent or the other and they feel that they shouldn't be there, some kids if they're old enough will run," says Donna Linder, executive director of Child Find of America, a missing children agency. But that is not always the childrens' decision, she says.
"Some kids are groomed by a parent to distrust the other parent. That's commonly called parental alienation," she says, which psychologists have described as when parents "try to turn the kids against the other parent." Some psychologists—including Reitman, the psychologist in the Rucki case—have referred to this as a syndrome, but the medical community does not recognize it.
Linder says in instances of parental alienation, a parent may enlist the help of activists to hide a child. "There are different kinds of networks organized under different premises, whether it's religion, whether it's man-women-hater clubs or female-male-hater clubs, that will provide [an] underground and hide kids" for a parent, she says.
Media accounts and watchdog groups have linked Grazzini-Rucki to the informal "protective parent" movement. The Family Abduction Watch, a website that monitors cases of possible family abductions and parental kidnappings, says one of the key players in the "protective parent" movement is Faye Yager, a controversial figure who The New York Times once said claimed to have "hidden more than a thousand abused children from a legal system that too often delivers them to their abusers."
Yager was also the subject of a Bazaar story. "Come to Yager with a tale of spousal or child abuse, and she'll give you the tools to create a brand-new life for yourself and your children, and to insure that your old selves will never be found," the article said. Yager reportedly would warn parents that if they got caught, they could lose custody and go to jail."She takes you under her wing. She advises you on books to read, instructs you how to change your identity through new social security numbers and fake passports, through dyeing your hair," the article stated. Yager has reportedly been accused of kidnapping and inflicting emotional cruelty on children, something which she has denied.
"In most family abductions, the mother kidnaps the child and goes underground or into hiding and that has all been part of this 'protective parent' movement that's been going around a long time," says the editor of the Family Abduction Watch website, who declined to give his name because of threats he says he has received.
The editor adds that Grazzini-Rucki seems to fit the model of the parent—almost always mothers—in other family abduction cases. "It's these custodial-battle mothers that are going to go to any extreme to protect their child and they're even going to commit civil acts of disobedience and get into the media," he says.
The editor says he has followed some 300 family-involved abduction cases. Only a handful of those cases involved fathers, grandparents or family members other than mothers, he says.
It remains to be seen if activists helped keep the Rucki sisters hidden. Court documents indicate that in November 2013, while the girls were still missing, the court granted the father sole custody and ordered "both parties to disclose any known information about the whereabouts of their two oldest children to each other and appropriate authorities."
The police and other officials had long had their eye on Grazzini-Rucki. "The girls' father has been searching desperately for the girls and reaches out to the police almost weekly to keep the case alive and in the forefront. He returns calls and shows up within minutes each time we reach out to him," the Lakeville police chief wrote in May. When investigators tried to contact Grazzini-Rucki, on the other hand, the chief said they were given the runaround and referred to "the attorney of the mother's attorney."
"I think it was always believed from early on that the children ran away to be with the mom. So we were really interested in her activity," says Robert Lowery, Jr., vice president of the missing children division at the National Center for Missing and Exploited Children. Lowery adds that the Center was in communication with law enforcement about the Rucki girls and their mother, a flight attendant who traveled often and has given television interviews.
Grazzini-Rucki was arrested in Florida in October, where she was reportedly staying at a resort, after new information about her involvement in the case apparently became available. Around that same time, police searched the home of Evavold. Grazzini-Rucki is now in jail in Minnesota, and is facing charges of three counts of felony deprivation of parental rights.
"My family has/is going through HELL by people who have NO idea as to the truth of this family," Rucki's sister, Tammy Love, who had temporary custody of the girls at the time of their disappearance, wrote on Facebook earlier this month. "You have taken the childhood of two impressionable girls and you will be held accountable for this."
Following this week's discovery of the girls, police said in a statement that the "unification process" would begin and that "charges may be forthcoming against additional persons involved in the girls' disappearance." Lowery, of the Center for Missing and Exploited Children, says his organization is helping with that unification.
Neither Rucki nor his lawyer responded to Newsweek's requests for comment. However, his lawyer told a local radio station on Wednesday, "When I spoke with David, he said the news was anti-climactic, because he knows this is the start of a whole next step in getting them the help they need and finding out what happened to them the last two and a half years."