Authorities Searching for Missing Tennessee Teenager Savannah Leigh Pruitt Who Was Last Seen By Parents Going to Bed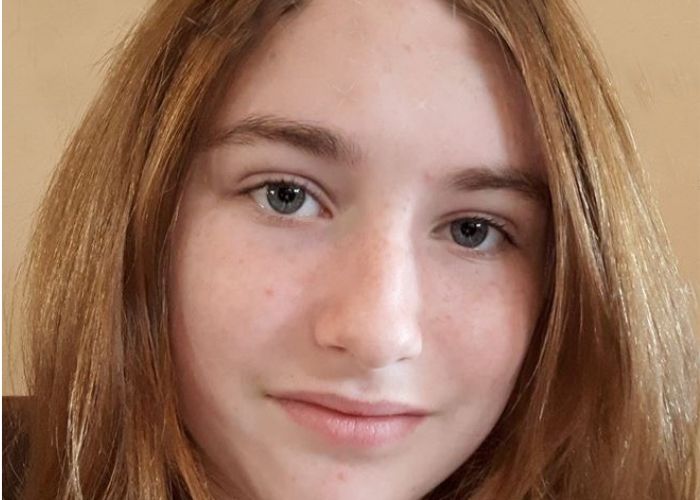 Local law enforcement in Tennessee made a plea to the public to help the agency find a 14-year-old girl, who went missing more than two weeks ago.
In the weeks since Savannah Leigh Pruitt disappeared from her home in Madisonville, Tennessee, the Monroe County Sheriff's Office worked several leads to locate her. The FBI and the Tennessee Bureau of Investigation (TBI) were brought on to assist with the investigation, but on Saturday, the sheriff's office asked the public for their help, as well.
Anyone with information regarding Savannah's disappearance or her whereabouts was encouraged to call the sheriff's office at 432-442-3911.
Savannah was last seen by her parents when she went to bed on the night of January 13. Her mother, Christina Pruitt, told WJW that when she went to check on her the next morning, the 14-year-old was gone.
"You are my sunshine, and will always be my sunshine," Christina told WVLT was her message for Savannah. "No matter what, I love you. Please come home."
Around 5:15 a.m. EST on the day she was discovered to be missing, Savannah's cell phone pinged off a tower in Corbin, Kentucky, about 140 miles from her home in Madisonville, according to WJW. However, there's been no activity on her cell phone since that initial ping.
Monroe County Sheriff's Office Detective Jason Fillyaw said during a press conference that the sheriff's office, the FBI and the TBI combed through a report spanning more than 2,000 pages about Savannah's cell phone and social media activity. After reviewing the report, Fillyaw said there was nothing that indicated she ran away or was speaking with someone who would try to abduct her.
Although the case is being investigated as a missing juvenile, Fillyaw said classifications such as it being an abduction case or the 14-year-old being a runaway haven't been ruled out.
"This the first time they've had any child gone for this length of time, and that worries us," Monroe County Sheriff Tommy Jones said. "We truly need the eyes and ears of the community."
The family moved from Georgia to Tennessee in December and her father, Randall, said Savannah was homeschooled. He added that neither he nor his wife think she attempted to go back to their old home because she loved the farm lifestyle they had in Tennessee.
"It's like having your soul ripped out of your body. You can't think. You can't eat. You can't sleep. Life has just ceased for us since the day she left," Randall said.
Savannah was described as being five feet and three inches tall and 110 pounds. She has blonde hair and blue eyes and the sheriff's office did not have a clothing description for her. Although Fillyaw said law enforcement was withholding information to protect the integrity of the investigation, he said there are no suspects.
Savannah is the oldest of four children and Christina said the rest of her siblings were "heartbroken" and "don't understand" what happened.
Authorities Searching for Missing Tennessee Teenager Savannah Leigh Pruitt Who Was Last Seen By Parents Going to Bed | U.S.