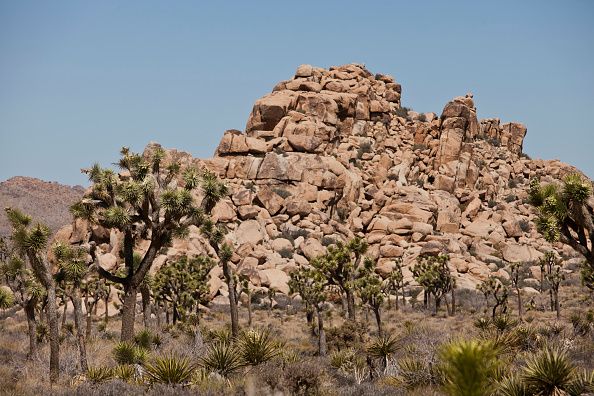 Authorities have found the bodies of two missing southern California hikers in Joshua Tree National Park — locked in a final embrace.
The couple was reported missing in July after an Airbnb host noticed that Joseph Orbeso, 21, and Rachel Nguyen, 20, had not checked out or removed their belongings, which included four types of hallucinogenic drugs.
It took a search team comprised of hundreds of would-be rescuers and family members until Sunday night to discover the bodies. The National Park Service said bodies were discovered around 11:30 p.m. Sunday in a remote region.
KABC7 reported that the bodies were embracing.
"I believed that I was going to find them," Orbeso's father, Gilbert, told KESQ. "I didn't know when, but I had my answer today.
"I feel like we have closure. We know we found them. That was our main goal, to find them," added Orbeso, who was among the group that discovered the bodies.
Orbeso's father found the body of his son when he decided to head a few miles from Maze Loop in the park, where the couple's car had been discovered shortly after their disappearance. Eventually, he noticed items of clothing, water bottles and food wrappers. Orbeso had spent months searching over the rugged terrain of cliffs and boulders before making his sad discovery.
The couple disappeared amid heat and intense sunlight, which can lead to dehydration, according to the National Park Service.
Early on, authorities investigating the missing couple did not believe that any foul play was involved in the pair's disappearance.
Joshua Tree National Park is in a remote area of eastern California, where the Mojave and Colorado desert ecosystems meet, according to the National Park Service. The park is beloved by star-gazers for its almost complete lack of light pollution. The park is named after the distinctive, dagger-leafed, zig-zag trees that dot the landscape.