Missing Students: Who Are the 43 Mexican College Students Whose Disappearances Are Being Re-Investigated?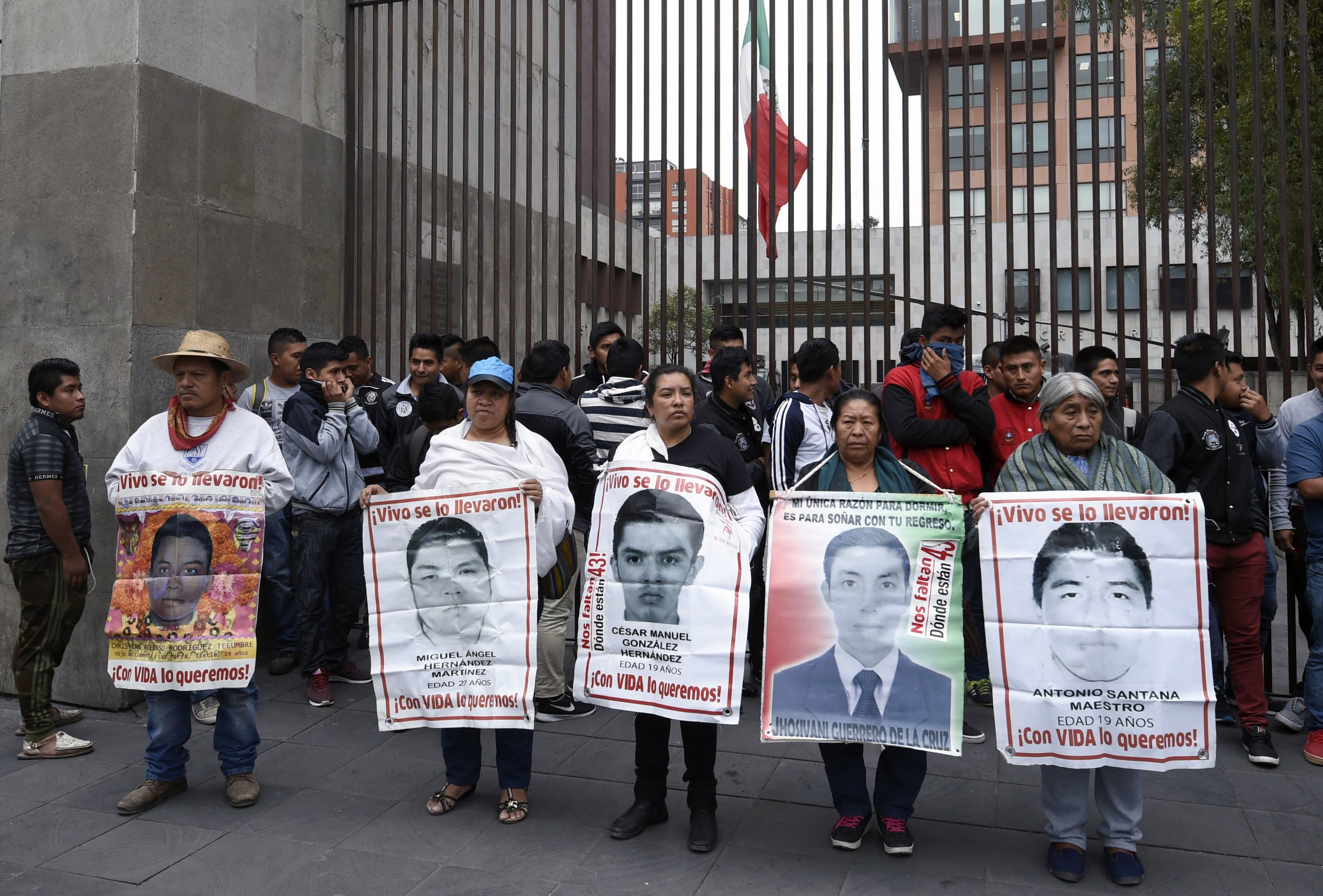 A Mexican federal court ruled this week that the government must reinvestigate a 2014 incident in which 43 students disappeared—this time, with an independent truth commission.
The decision came after suspects in the case—and a report from the United Nations—alleged the government used torture techniques to obtain confessions, according to the New York Times.
"The investigation was not quick, effective, independent or impartial on the part of the federal prosecutor," said the tribunal that ordered the creation of the commission in a statement, according to Reuters. "It has been determined that there is sufficient evidence to presume that the confessions and accusations against the accused were obtained through torture."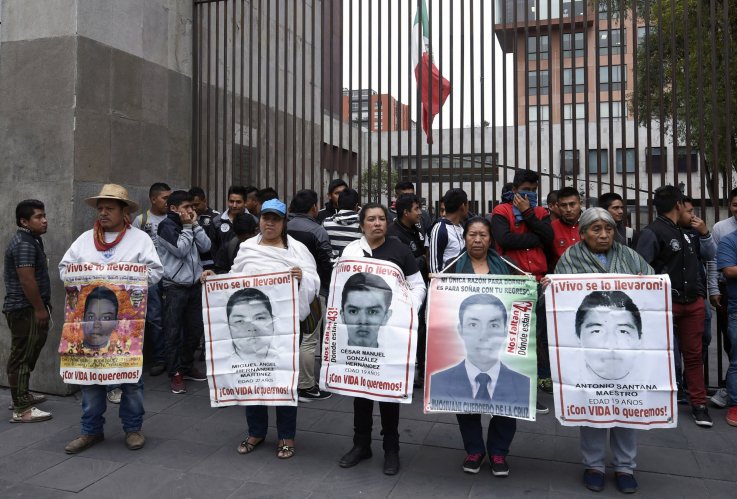 Reuters reported that the group representing the victims' families, the Miguel Agustín Pro Juárez Center for Human Rights, accused the government of manipulating the prosecutor's initial investigation to fit an official narrative.
"I can't think of a historic precedent for this," Mario Patron, who heads up the group, told the Times about the new investigation.
The 43 students at a teacher training college disappeared in the town of Iguala in the Mexican state of Guerrero in 2014. The government asserted that the students were abducted by corrupt police working with gangs and were subsequently killed. But the remains of just one student, Alexander Mora Venancio, has been found, according to Amnesty International. According to the group, the other 42 students' whereabouts are unknown. Their names are:
-Abel García Hernández
-Abelardo Vázquez Peniten
-Adán Abrajan De La Cruz
-Antonio Santana Maestro
-Benjamín Ascencio Bautista
-Bernardo Flores Alcaráz
-Carlos Iván Ramírez Villareal
-Carlos Lorenzo Hernández Muñoz
-Cesar Manuel González Hernández
-Christian Alfonso Rodríguez Telumbre
-Christian Tomas Colón Garnica
-Cutberto Ortiz Ramos
-Doriam González Parral
-Emiliano Alen Gaspar De La Cruz
-Everardo Rodríguez Bello
-Felipe Arnulfo Rosa
-Giovanni Galindes Guerrero
-Israel Caballero Sánchez
-Israel Jacinto Lugardo
-Jesús Jovany Rodríguez Tlatempa
-Jhosivani Guerrero De La Cruz
-Jonás Trujillo Gonzáles
-Jorge Álvarez Nava
-Jorge Aníbal Cruz Mendoza
-Jorge Antonio Tizapa Legideño
-Jorge Luis González Parral
-José Ángel Campos Cantor
-José Ángel Navarrete González
-José Eduardo Bartolo Tlatempa
-José Luis Luna Torres
-Julio César López Patolzín
-Leonel Castro Abarca
-Luis Ángel Abarca Carrillo
-Luis Ángel Francisco Arzola
-Magdaleno Rubén Lauro Villegas
-Marcial Pablo Baranda
-Marco Antonio Gómez Molina
-Martín Getsemany Sánchez García
-Mauricio Ortega Valerio
-Miguel Ángel Hernández Martínez
-Miguel Ángel Mendoza Zacarías
-Saúl Bruno García
Missing Students: Who Are the 43 Mexican College Students Whose Disappearances Are Being Re-Investigated? | World