Indonesian Submarine Found 'Divided Into Three Parts' on Seafloor, Navy Says
An Indonesian submarine that went missing off the coast of Bali has been found split into at least three pieces on the sea bed, the country's navy has said.
All 53 people on board are thought to be dead, with Indonesia's president offering his condolences to the families of those aboard.
KRI Nanggala-402, a 44-year-old German-made submarine that underwent a refit in 2012, lost contact as it prepared to carry out a torpedo drill on Wednesday.
Navy chief of staff Yudo Margono said that search teams have located the vessel at the bottom of the Bali Sea, the Associated Press reported following a press conference on Sunday.
An underwater robot equipped with cameras found the submarine lying in at least three pieces at a depth of 838 meters (2,750 feet), Admiral Margono said.
"The KRI Nanggala is divided into three parts, the hull of the ship, the stern of the ship, and the main parts are all separated, with the main part found cracked," he said.
He said the crew were not to blame. The cause of the disappearance is still uncertain, although the navy has previously said an electrical failure could have left the submarine unable to execute emergency procedures to resurface.
The head of Indonesia's military, Marshal Hadi Tjahjanto, told reporters: "Based on the evidence, it can be stated that the KRI Nanggala has sunk and all of its crew have died."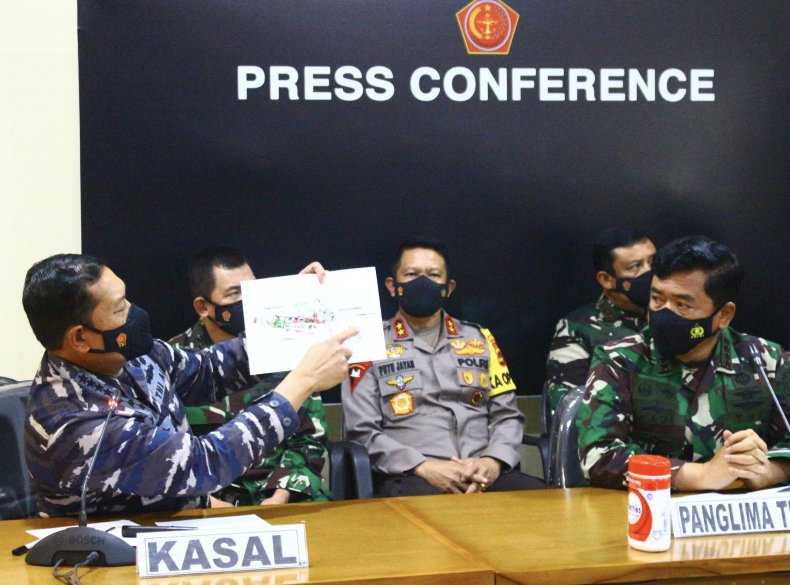 The submarine was found at a depth that experts said was well beyond its survivable limit. It was thought it was only carrying enough oxygen for three days.
Earlier, President Joko Widodo sent the families of the victims his condolences.
"All of us Indonesians express our deep sorrow over this tragedy, especially to the families of the submarine crew," he said.
Those on board included its commander, Marine Colonel Harry Setiawan, 49 crew members and three "arsenal men."
Winny Widayanti, 45, the wife of Colonel Setiawan, told Al Jazeera on Saturday that her husband was not supposed to be on the submarine, but joined because he did not want to leave his junior crew to carry out torpedo training exercises without his supervision.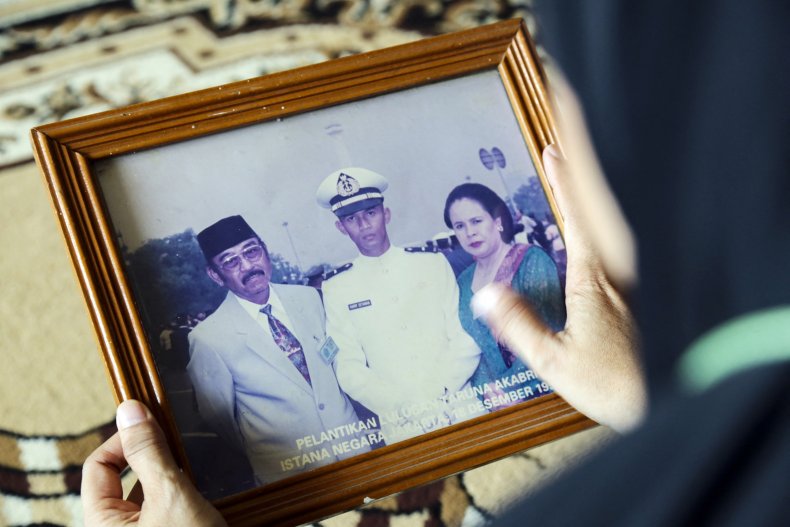 The submarine's disappearance led to an international search operation involving the U.S., India, Australia, Singapore and Malaysia.
Submarine accidents can often be disastrous.
In 2000, the Russian nuclear submarine Kursk suffered internal explosions and sank during maneuvers in the Barents Sea. Most of its 118 crew died instantly, but 23 men fled to a rear compartment before they later died, mainly of suffocation.
In November 2017, an Argentine submarine went missing with 44 crew members in the South Atlantic, almost a year before its wreckage was found at a depth of 800 meters (2,625 feet).