Hurricane Maria: Hannah Upp, Young Teacher With Rare Form of Amnesia, Goes Missing on St. Thomas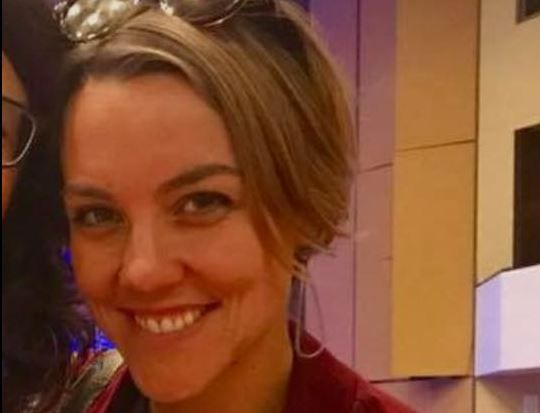 A young schoolteacher with a rare form of amnesia disappeared in the U.S. Virgin Islands on September 14, and remained missing as Hurricane Maria struck the region.
Hannah Upp was last seen leaving her apartment on St. Thomas about 8 a.m. last Thursday. Her car was later found in a parking lot at Sapphire Beach, where locals often go to swim, and her sandals, sarong and dress were found on the beach, her colleagues tell Newsweek.
Upp has a rare form of amnesia called dissociative fugue—best known as the medical condition that affected the character Jason Bourne—which can cause people to forget who they are for days or months at a time.
The 32-year-old went missing in similar circumstances twice before. Upp went for a run in Manhattan in 2008 and disappeared for almost three weeks before she was found floating in the water off the southern point of the island, with no memory of the preceding weeks. She disappeared again for about two days in 2013 in Maryland, again telling police after she was found that she had no memory of where she had been or what she had done while she was missing.
Her latest disappearance is especially troubling because it comes while St. Thomas rebuilds from Hurricane Irma and as residents sheltered from Hurricane Maria late Tuesday and early Wednesday.
"Last night we had six hours of heavy, heavy rain and winds, so I'm worried that she was hiding out somewhere that wasn't safe," Maggie Guzman, a friend and fellow teacher, tells Newsweek. "There's a lot of things to worry about. But my hope is that she found somewhere safe to hide."
The search for Upp has been complicated and slowed by the hurricane and by poor cellphone service on the island. Upp's colleagues filed a police report and the U.S. Coast Guard searched the ocean, but the Coast Guard had to call off the search as Hurricane Maria approached the island, according to Michael Bornn, the head of school at Virgin Islands Montessori School.
"We're ducking between Category 5 hurricanes," says Bornn, who described Upp as an energetic and loving teacher who taught 3- to 5-year-old children in both English and Spanish. "It's hard to find her in the best of situations, and it's even harder now with the hurricane chaos."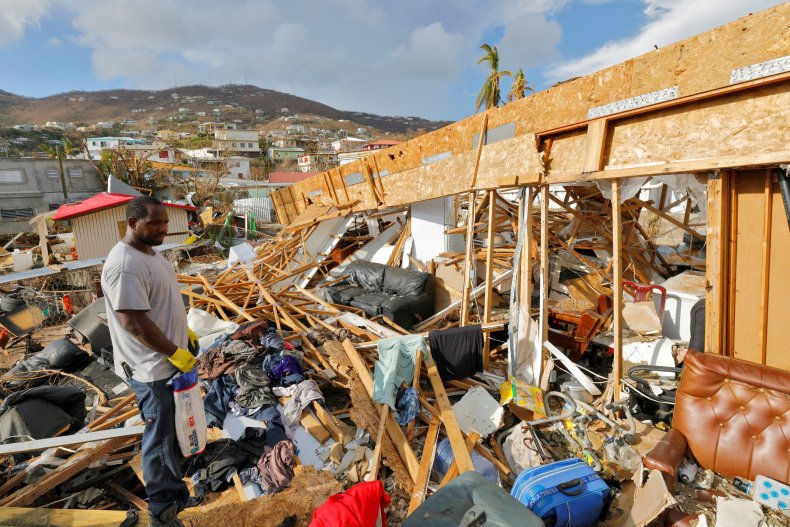 Guzman first noticed Upp was missing on Friday, when she didn't show up at school—where Guzman and other teachers were working to rebuild. Guzman called Upp's roommates and friends but nobody had seen her, and Upp didn't answer her phone.
"She may be confused and disoriented or not know who she is. Remember her face and look out for her," Guzman wrote in a post on the Facebook group "What's Going on St. Thomas," which storm survivors have used to exchange information and search for missing people. Guzman later posted a rumor that Upp was sighted at a bar called Rum Hut—wearing a dirty tank top and a bandage on her arm—in an attempt to find out whether anyone else had seen her there. (Another resident posted that the woman in the tank top was a friend and not Upp.)
Upp called her mother Tuesday after a staff meeting at Virgin Islands Montessori School and said she was safe and planned to stay on the island. "According to her mother, she sounded coherent," Bornn, the head of school, tells Newsweek, adding that Thursday morning she left a note for friends saying she was going for a swim at Sapphire Beach and would then go to school.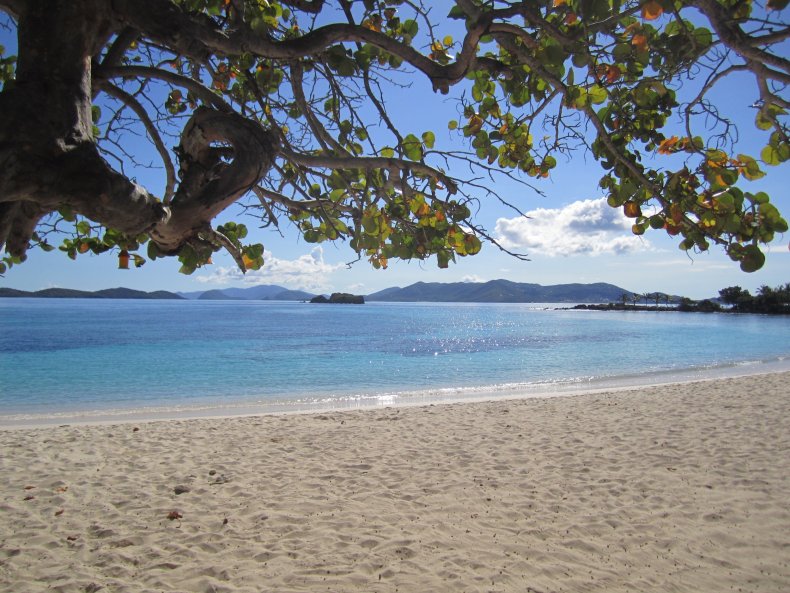 "To me, that was the last conscious act that we know of," says Bornn, adding that Upp's colleagues and friends have hung paper fliers around the island and have checked the hospital and shelters.
Hurricane Irma hit St. Thomas last week and devastated the U.S. territory of about 50,000 people, tearing the roof off the hospital, destroying many buildings and killing at least four people.
Stressful situations can trigger the symptoms of dissociative amnesia, which include "difficulty remembering important information about one's self," and can last from minutes to years, according to the National Alliance on Mental Illness.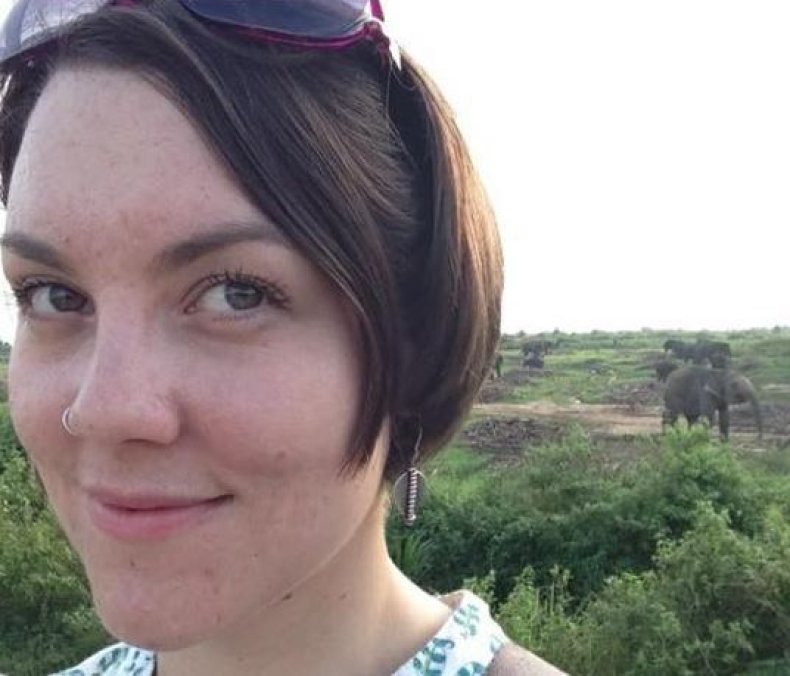 When Upp was missing in 2008, police reports said she spent a lot of time in places like Riverside Drive, which overlooks the Hudson River, according to The New York Times. After she was found, she said her attraction to the area made sense—an answer that may also shed light on why she found her way to Sapphire Beach almost 10 years later. "Not only is it one of my favorite places, but there's something soothing about the sound of water and just not feeling trapped in the concrete jungle," she told the newspaper in 2009.
Upp's friends worry she drowned at Sapphire Beach, was the victim of a crime or was once again struck by amnesia and is now wandering around the island, confused and hiding. Guzman says: "We're all hoping it's the third thing, because that's more likely that she's OK."