Missing Teacher Who Disappeared While Hiking in Mexico Killed by 'Criminal Organization'
A North Carolina teacher who went missing in October while hiking in Mexico was allegedly killed by a "criminal organization," Chihuahua State authorities said.
Patrick Braxton-Andrew, 34, was last seen by hotel staff in the former mining village of Urique on October 28. Urique, a remote town in the northern Mexican state of Chihuahua, is at the base of one of the canyons that make up the Copper Canyon National Park.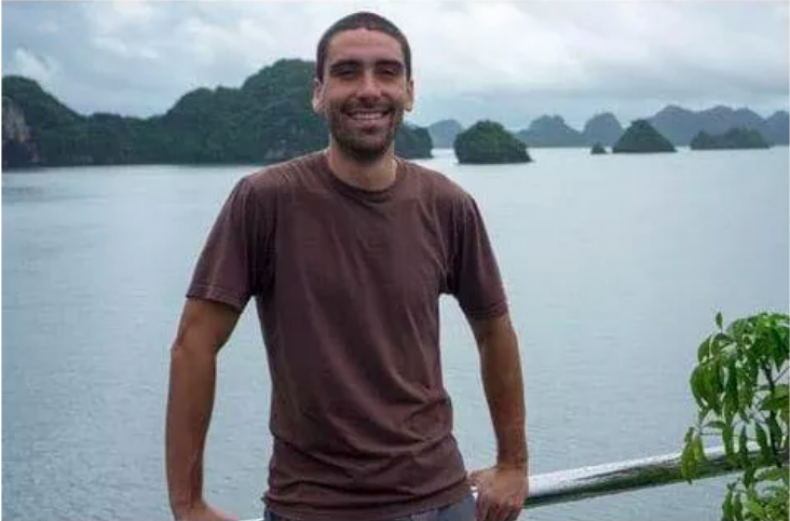 Braxton-Andrew was allegedly killed that day "at the hands of a criminal organization that operates in the area where he was traveling," the Facebook group announced. The group said they received the information from Mexican authorities.
Chihuahua State Governor Javier Corral Jurado confirmed the reports of Braxton-Andrew's death, WFAE reported. The governor said that a drug trafficker named Jose Noriel Portillo Gil, also known as "El Chueco," was a suspect in Braxton-Andrew's murder.
The teacher's body has not been found, WBTV reported. "The search continues to recover his body so we can bring him back home," the post said. "The authorities are searching for those responsible to bring them to justice."
Braxton-Andrew's family thanked the governor and attorney general of Chihuahua for their commitment to locating his remains. Jurado said it "broke my heart" to tell the Braxton-Andrews that their son was dead.
He said her promised the family, "Not only will we find the body of Patrick, but we will do justice and we will give exemplary punishment to this cowardly criminal and his gang. We will put an end to its influence and control of that area, under the Sinaloa cartel."
Braxton-Andrew "died doing what he loved—traveling and meeting people. Join us in celebrating his life as he would want us to do. We will always remember Patrick and his joy for life. We love you PBA," the Facebook post said.
Two weeks before news of Braxton-Andrew's death, more than a hundred police officers combed the state of Chihuahua to search for him. The state prosecutors's office shared photos of officers and volunteers searching for Braxton-Andrew in steep gorges and rocky paths, WBTV reported.
Braxton-Andrew was a Spanish teacher at Woodlawn School in Davidson, North Carolina. "We are devastated by the loss of our beloved teacher, community member, and friend," the school said in a statement posted on Facebook on Thursday. "We are grateful for all that Patrick has brought to our Woodlawn family and are sending love to the Braxton-Andrews."
The school said it would be closed on Friday and that counselors would be available on campus.