Missing Woman Who Crashed Car off 200ft Cliff Survives on Radiator Water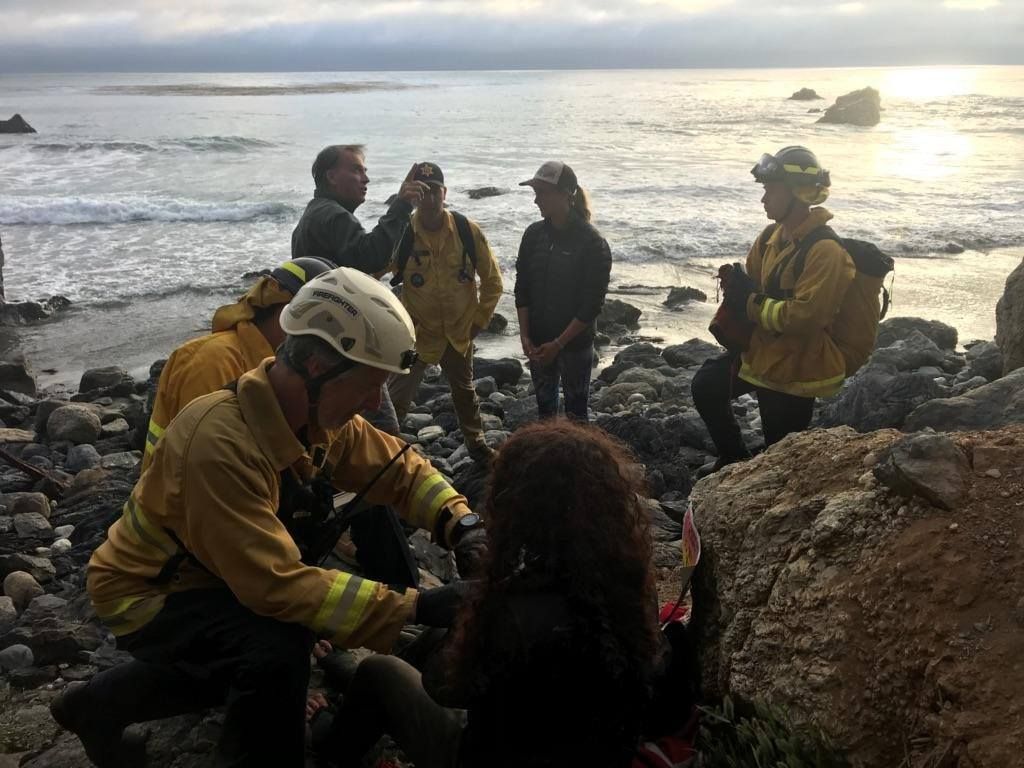 A woman who went missing for over a week after her car crashed off a cliff in California has revealed how she survived by drinking radiator water from her vehicle.
Angela Hernandez from Oregon, was traveling from Oregon to Southern California to visit her family when she abruptly stopped responding to text messages at around 8am on July 6, according to her sister. Conflicting reports stated Hernandez was 22 or 23 years old.
A pair of walkers alerted the police on Friday evening after they spotted her white 2011 Jeep Patriot SUV partially submerged in the water at the bottom of the 200ft cliff in Big Sur, according to Monterery County Sheriff's Department.
First responders including the police and firefighters attended the scene, and rescued her from the shore. Hernandez was then rushed to hospital.
An image shared by the sherrif's office showed Angela by the water's edge, as first responders tend to her.
Hernandez told officials she was driving on Highway 1 on July 6 when she swerved to avoid hitting an animal. Losing control of the vehicle, she plummeted off the cliff near Nacimiento Fergusson Road.
To survive, she drank water from her car radiator, she told officials.
"It's usually the fall that gets them, or the ocean that gets them, and she was lucky to survive both," Monterey County Sheriff's Office spokesman John Thornburg said according to Reuters.
Hernandez injured her shoulder, but was conscious and able to walk and talk, said Thornburg according to CNN.
Hernandez's disappearance triggered a days-long search operation, which saw the California Highway Patrol use a helicopter to scan the Nacimiento Fergusson Road area and the Big Sur coastline. Search teams were also deployed on the ground according to the Sheriff's Office.
In a Facebook post, her sister Isabel Hernandez wrote: "She says she met so many beautiful people for her rescue and bringing her up the cliff."
Angela "lost everything," including her car which "was her livelihood," she said. Isabel shared a fundraising page, and urged Facebook users to donate to aid her "very traumatic" and "slow reocvery process." Almost $3,470 has been raised so far.