23-Foot-Long Python Devours Indonesian Woman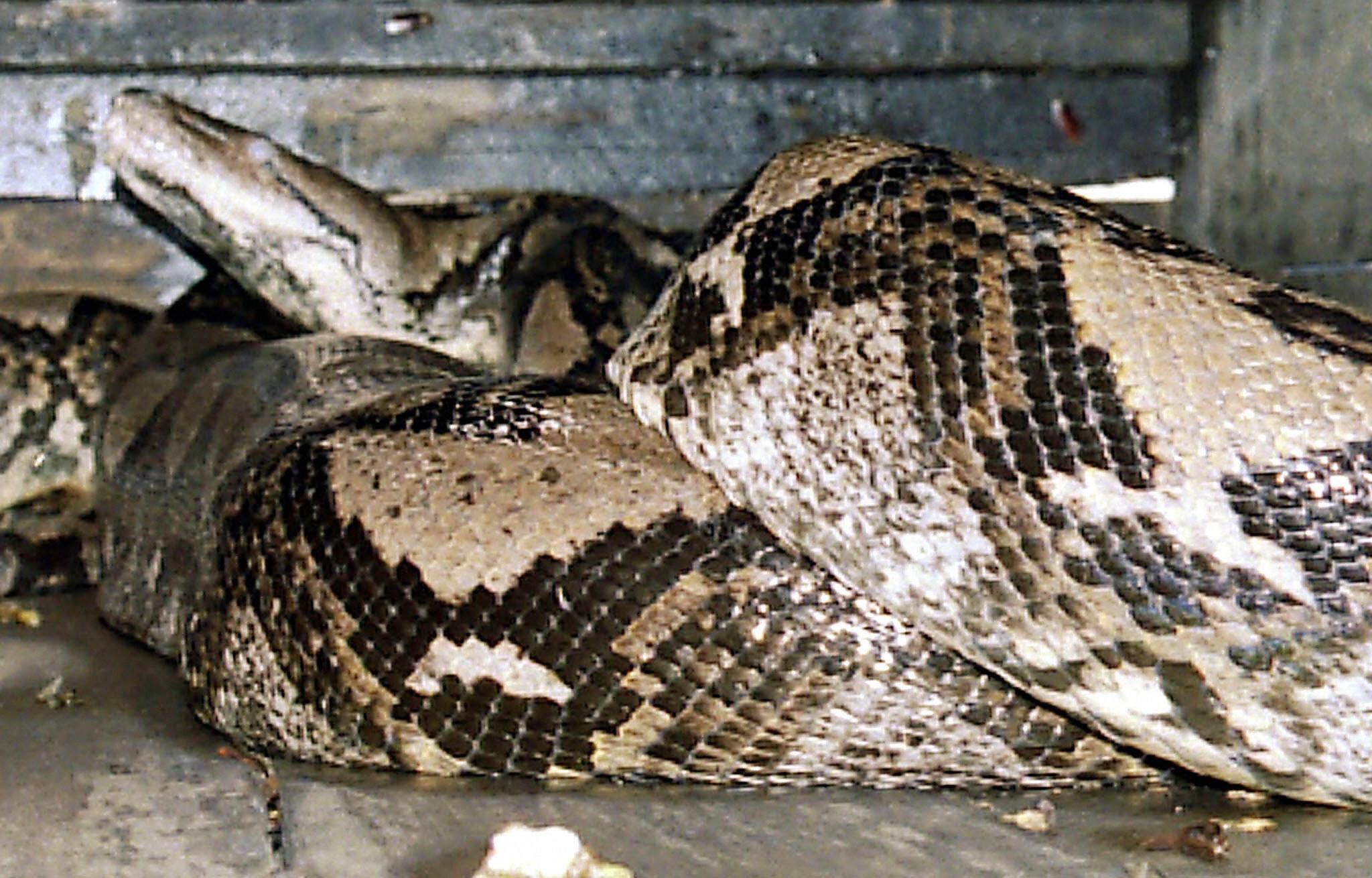 The body of an Indonesian woman was cut from the belly of a 23-foot python after it devoured her, officials have confirmed.
The body of 54-year-old Wa Tiba was discovered after locals found and killed the swollen snake near the vegetable plot where she had disappeared, AFP reports.
"Residents were suspicious the snake swallowed the victim, so they killed it, then carried it out of the garden," local police chief Hamka, who like many Indonesians has only one name, told the agency.
"The snake's belly was cut open and the body of the victim was found inside."
The victim went missing near a village on Muna island in Southeast Sulawesi province on Thursday evening, village chief Faris told the Associated Press.
Family and other villagers launched a search for her, and found the bloated snake around 50 meters from where her belongings were found. They killed the snake, and dragged it back to the village.
Videos posted online showed villagers cutting open the snake to find the woman's body inside.
Reticulated pythons are common throughout Indonesia and other areas of Southeast Asia but they rarely kill humans.
They kill their prey by latching onto them with their teeth, then coiling around them and crushing them to death.