Mississippi Has the Highest Infant Mortality Rate and Is Expected to Pass the Nation's Strictest Abortion Bill
Mississippi, the state with the highest infant mortality rate and worst overall ranking in the nation for children and infant care, according to a recent report, is expected to adopt the country's strictest abortion laws on Monday.
Republican Governor Phil Bryant, who has repeatedly declared his vision to make Mississippi the "safest place in America for an unborn child," is expected to sign into law a bill that bans abortions after 15 weeks of gestation. The measure will immediately become law upon signing.
The bill allows two exceptions: if the mother's life is endangered by the pregnancy or if the fetus has medical problems that would make it "incompatible with life" outside the womb at full term. Pregnancies that resulted from rape or incest are not exempted from the 15-week limit.
Diane Derzis, owner of Jackson Women's Health Organization—the state's lone abortion clinic—told The Clarion-Ledger after the bill passed the Mississippi Senate on March 6 that she intends to file a lawsuit over the measure.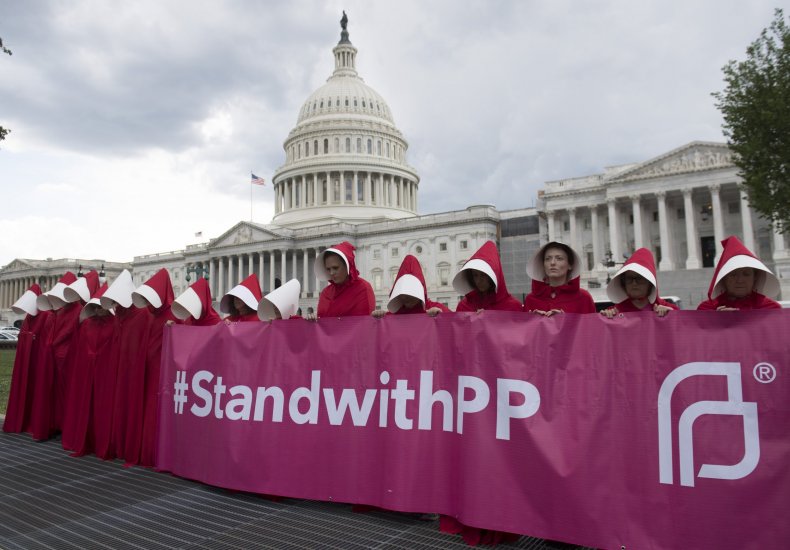 "Phil Bryant has never seen an abortion bill he didn't like," she told the news outlet. "We will be planning to sue."
Although Bryant endeavors to make the Magnolia State the country's safest for fetuses, it is the worst-ranked state in the nation for overall infant and child care, according to the 2018 "Health of Women and Children" report published earlier this month by America's Health Rankings, which has been publishing an annual state-by-state assessment for nearly 30 years.
"Mississippi ranks as the state with the most challenges for women, infants and children," found the report. The state's infant mortality rate was 8.8 deaths per 1,000 live births (an improvement over the nonprofit's 2016 report, which found it had 9.3 deaths), according to the latest findings. That was the highest in the country, followed by Alabama with 8.5. The national average is 5.9.
It also had the second highest rate of child mortality (children ages 1 to 18) at 36 deaths per 100,000. South Dakota ranked 50th with 36.4, while the national average was 22.3.
Mississippi also ranked last in clinical care for children and in policy for infants (under a year old), both of which are weighted scores that take into account dozens of factors, such as teen pregnancy, "adverse childhood experiences," food insecurity and infant child care cost.