Mississippi's state auditor is demanding a tenured university professor pay nearly $2,000 after he canceled classes to take part in a national protest against racial inequality two days in September.
"'Concerted work stoppages' and strikes are illegal under Mississippi's no-strike law...It's simple—the taxpayers of Mississippi cannot pay someone when they did not provide the good or service they were hired to provide," auditor Shad White said in a statement Tuesday—more than two months after first raising questions about University of Mississippi sociology professor James Thomas.
Thomas, who is well known for his outspoken nature, was one of thousands of professors and students across the country who participated in a 48-hour "Scholar Strike" for racial justice after the Labor Day holiday. Thomas referred to his plans as a "work stoppage" on Twitter and encouraged others to take part in the strike.
Thomas referred Newsweek via email to his attorney, Rob McDuff of the Mississippi Center for Justice.
McDuff told Newsweek that Thomas didn't violate the law and said he doesn't believe his client owes the state money. Some Ole Miss classes are being held virtually because of the ongoing coronavirus pandemic.
"Because of the pandemic and students varied schedules, Professor Thomas was not teaching specific classes on specific days last fall, but instead provided students with weekly lesson plans that included lectures he had recorded, reading assignments, quizzes, multimedia content and other materials," McDuff said in the statement to Newsweek.
White, an Ole Miss alumnus, initially called for Thomas' firing just days after the protest. On Tuesday, he said he still plans to refer the matter to the board that oversees Mississippi's public universities and call for Thomas' termination.
The fine he has issued includes $946.74 in principal costs—the amount for his time outside of the classroom, plus $965.68 interest and investigative costs. The fine is set to be to referred to the state's Attorney General if it's not paid or otherwise overturned.
"Prof. Thomas had three classes to teach on those two days, and he did not teach them. He also told his students, 'I will not be responding to emails' and 'I will not be holding meetings via Zoom, including office hours..." White told reporters in a statement.
White's office spent recent weeks investigating details about Thomas' time off and concluded that he ignored multiple emails from students, including one who was having trouble responding to a writing prompt and one who couldn't open an online lesson plan, the auditor said.
"In short, he refused to perform his job duties, and his tuition-paying students suffered as a result," White said. "The taxpayers and donors to the university suffered, too."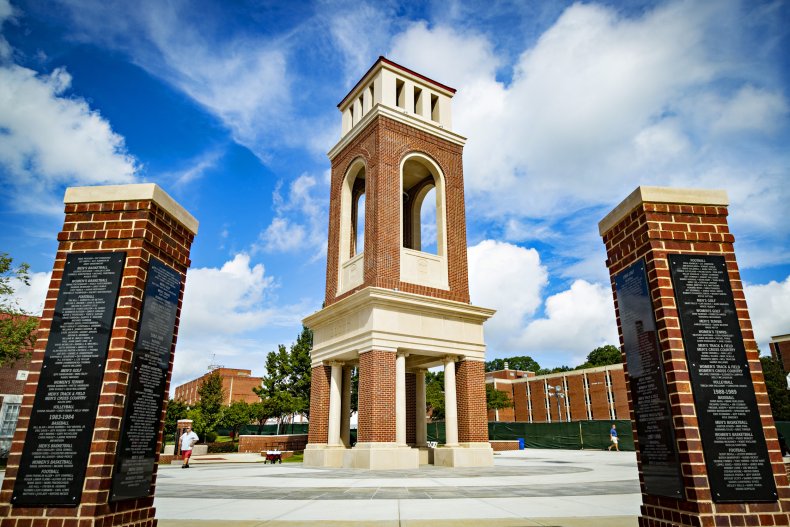 The university didn't respond to Newsweek's request for comment. But McDuff denied that Thomas had neglected his duties.
"While he joined college professors from around the country in a two day #ScholarStrike to call attention to racism and injustice, he worked the prior weekend and the Labor Day holiday to prepare the lesson plans. During the two-day call to action, Professor Thomas also worked toward finishing a manuscript for publication," McDuff said. "He missed no classes and was available to students both before and after the strike, as he is most weekdays, evenings and weekends."