Mississippi Department of Revenue Closing on Monday in Honor of MLK and Confederate General Robert E. Lee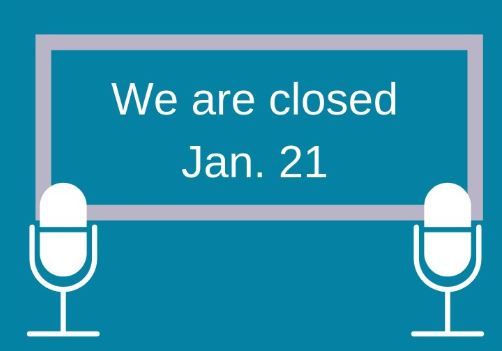 The Mississippi Department of Revenue will be closed on Monday in honor of the births of two historic figures who may seem like an odd choice to lump together.
On Thursday, the Mississippi Department of Revenue announced that it would be closed on Monday in honor of Martin Luther King, Jr. Day. It's not uncommon for government offices to be closed on the third Monday of January, as it's commonly known to be a federal holiday marking the birth of the civil rights icon. King was born on January 15, 1929, in Atlanta.
However, the birth of King wasn't the only historical figure the Mississippi Department of Revenue would honor on Monday. The tweet added that the office would be closed for General Robert E. Lee's birthday as well.
Lee was born on January 19, 1806, in Stratford, Virginia. He's most famously known for being a commander of the Confederate States Army during the Civil War. Lee fought battles against General Ulysses S. Grant and led the troops until his surrender in 1865. Although Lee has been praised for his military tactics, his leading of the south in battles over slavery has drawn criticism.
While it may seem odd to group a civil rights leader with a Civil War leader, the birthdays of both are commemorated in Mississippi on the third Monday of January. Alabama is the only other state to combine the two holidays, although, lawmakers in Mississippi introduced a bill in 2018 to separate the two days.
The bill, as outlined by WAPT, would move the celebration of Lee's birthday to the fourth Monday of January, giving federal employees both Mondays off from work. Other lawmakers advocated for moving Lee's birthday to Confederate Memorial Day in April so there's no additional cost to the state.
Arkansas also previously celebrated the two men together, but in 2017 elected to honor Lee with a memorial day on the second Saturday of October. Florida also marks Lee's birthday, but does not combine it with King's.
Ahead of the two holidays, a petition was created on Care2 calling for Alabama, Mississippi, Florida and Arkansas to stop celebrating Lee.
"Those who laud Robert E. Lee as an American hero claim that he and the Confederacy were simply fighting for states' rights, and while there may be an inkling of truth to that, the fact is they were specifically fighting for states' rights to own black people as property," the petition stated.
The petition gathered more than 15,500 signatures as of Thursday afternoon and had a goal of reaching 16,000.