Mississippi GOP Gubernatorial Candidate Doubles Down on Denying Reporter Access Because She's a Woman
A Republican candidate running for governor in Mississippi denied a reporter access because she is a woman, the reporter wrote in an essay published in Mississippi Today on Tuesday evening.
Larrison Campbell claims that after she attempted to shadow state Rep. Robert Foster, his campaign requested that a "male colleague would need to accompany her on an upcoming 15-hour campaign trip" because of the "optics of the candidate with a woman, even a working reporter, could be used in a smear campaign to insinuate an extramarital affair."
"The only reason you think that people will think I'm having a [improper] relationship with your candidate is because I am a woman," she said.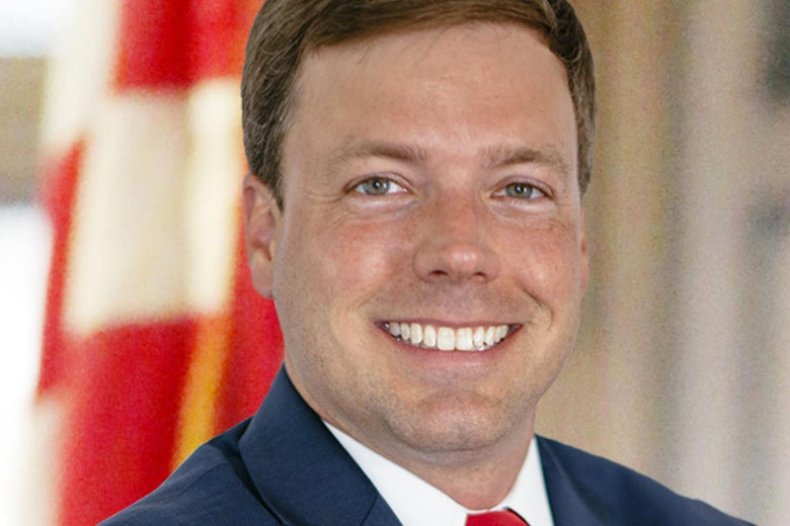 Colton Robison, Foster's campaign director, allegedly replied that the campaign "can't risk it."
"Perception is everything. We are so close to the primary," he reportedly told Campbell. "And that's why we have to be careful."
Campbell, who has interviewed Foster multiple times in person and on the phone, wrote that she and her editor agreed the request was "sexist and an unnecessary use of resources." They tried again, saying that Campbell would wear a Mississippi Today badge at all times, but they were again denied by Robison.
Tuesday evening, Foster responded to Campbell's article, tweeting: "Before our decision to run, my wife and I made a commitment to follow the 'Billy Graham Rule,' which is to avoid any situation that may evoke suspicion or compromise of our marriage. I am sorry Ms. Campbell doesn't share these views, but my decision was out of respect of my wife."
"I am sorry Ms. Campbell doesn't share these same views, but my decision was out of respect of my wife, character, and our Christian faith," Foster added in a statement to The Hill. "We don't mind granting Ms. Campbell an interview. We just want it to be in an appropriate and professional setting that wouldn't provide opportunities for us to be alone."
On Wednesday, Foster doubled down on his decision, tweeting: "I refuse to change my moral stance on any issue because it's not popular among the radical left. My wife and the State of Mississippi deserve a governor who doesn't compromise their beliefs, and I'm sticking to my guns."