Mississippi GOP Senate Candidate to Black People: Stop 'Begging for Government Scraps'
A Republican Senate candidate was booed by a crowd during a live taping of "Morning Joe" on Friday after he said that African Americans have spent 100 years "begging for federal government scraps."
Missouri GOP Senate candidate Chris McDaniel and other candidates were interviewed during the live MSNBC show at the University of Mississippi on Friday. Panelist Eddie Glaude Jr., the chairman of African-American studies at Princeton University, asked McDaniel about his support behind the Confederate flag. The video of the interview can be viewed here.
Glaude Jr. noted that 38 percent of black people reside in Mississippi and asked the Republican candidate how he would convince those voters "you are not a danger to them."
"I am going to ask them, after 100 years, after 100 years of relying on big government to save you, where are you today? After 100 years of begging for federal government scraps, where are you today?" McDaniel responded.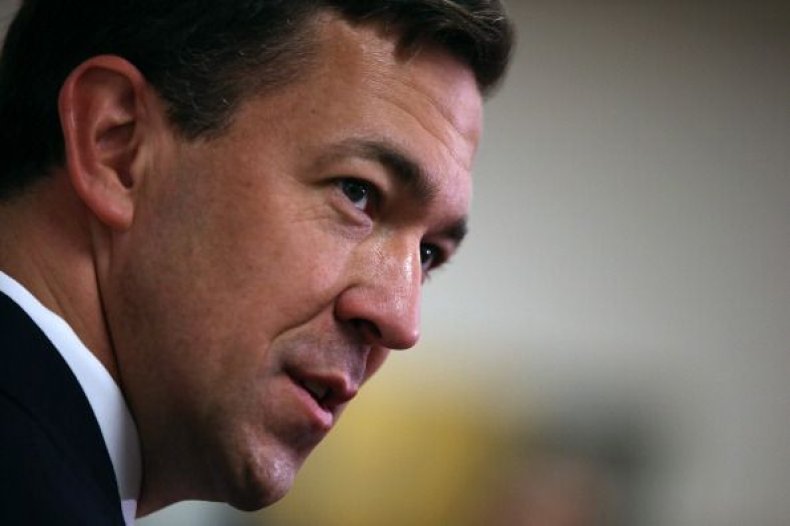 McDaniel's response initiated a negative response from the crowd, which resulted in booing that could be heard during the broadcast. He quickly clarified his statement.
"I mean the state of Mississippi," McDaniel said. "I'm talking about the state of Mississippi. We've been dead last for 100 years. And what happens is, if we keep dependent on that economic model, we're always going to stay last."
In a statement to the Mississippi Clarion-Ledger after the interview, McDaniel said he clarified his statement and dismissed concerns of his comment during the interview. He also noted that he was citing a college study on the connection of hip-hop and gun violence, the Mississippi Clarion-Ledger reported.
"It was an 11-minute segment. And that one sentence is your primary focus?" McDaniel told the publication. "I easily clarified my position — that is, Mississippi being the dead last state of the Union in terms of wealth and economic prosperity, based on outdated economic models."
McDaniel is running against Republican Senator Cindy Hyde-Smith, former U.S. Representative Mike Espy and military veteran Democrat Tobey Bartee in a special election on November 6. McDaniel, who has also praised Confederate General Robert E. Lee, conducted a poll in August asking his Twitter followers whether they thought the Confederate soldier was a hero or a villain. His Twitter poll found that 91 percent found Lee as a villain.
In August, Florida Republican Representative Ron DeSantis was slammed for his comments during an interview with Fox News after he warned voters during the election for governor not to "monkey this up" by electing Democratic nominee Andrew Gillum. Gillum made history last month for becoming the first African-American nominee for Florida Governor, HuffPost previously reported.