Mississippi Gov. Signs Medical Marijuana Bill, But Slams Recreational Use
Those who are hoping to buy medical marijuana in Mississippi will get the chance now that Governor Tate Reeves has signed legislation, but those hoping to only use recreationally will have to wait.
Reeves signed a bill Wednesday that became law immediately, legalizing medical marijuana for people with debilitating conditions such as cancer, AIDS and glaucoma. Though Reeves mentioned the benefits of medical marijuana, he took a dig at recreational users suggesting that pot smokers are less motivated to have jobs.
"There is no doubt that there are individuals in our state who could do significantly better if they had access to medically prescribed doses of cannabis," Reeves wrote in a statement posted to Twitter. "There are also those who really want a recreational marijuana program that could lead to more people smoking and less people working, with all the societal and family ills that that brings."
Reeves made it known in his statement that the approved bill is not one he would have written, but it was legislators who wrote the final version.
He noted that the current bill allows individuals to receive 3 ounces of marijuana per month, compared to the original 5 ounces per month. In a social media post last month, Reeves said the amount of marijuana a person could get was the reason he didn't sign the bill sooner.
"The bill allows any individual to get 3.5 grams of marijuana per day, he wrote on Facebook. "A simple google search shows that the average joint has 0.32 grams of marijuana. Therefore any one individual can get enough weed to smoke 11 joints a day. Every day."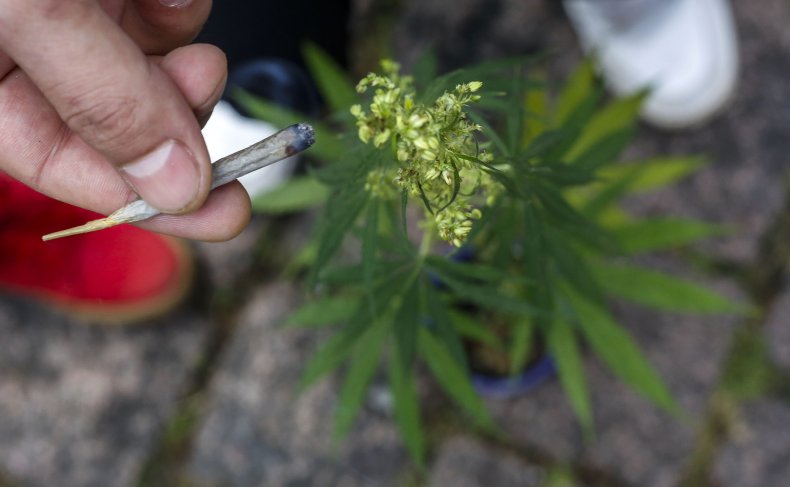 Legislators agreed to reduce the total amount of marijuana by 40 percent—though Reeves asked for a 50 percent reduction. Reeves said because he fought for the reduction in the new law, "there will be hundreds of millions fewer joints on the streets because of this improvement."
For those seeking medical marijuana, the legislation states they have to be prescribed by a medical doctor or doctor of osteopathic medicine. A prescription will also require an in-person visit, not by tele-health.
The law also states that dispensaries cannot be within 1,000 feet of schools or churches.
Mississippians voted to approve a medical marijuana program in November 2020. The Associated Press reports that the Mississippi Supreme Court invalidated the measure six months later because it wasn't properly put on the ballot.
"For all the people who are touched in some way by a loved one or someone they know who benefits from medical cannabis, this brings their quality of life back," said Ken Newburger, executive director of the Mississippi Medical Marijuana Association, a group that pushed for legalization, according to AP.