Mississippi Has Recorded COVID Cases in Schools in 71 of 82 Counties
In Mississippi, 71 of 82 counties have reported positive cases of the novel coronavirus within schools, according to state health officer Dr. Thomas Dobbs.
Dobb's announcement marks an increase from last week when 38 of the 82 counties reported positive cases within schools. Dobbs also noted that 199 students and 245 teachers have tested positive for the novel virus, another increase from last week. On Friday, the state reported 109 infected teachers and 69 students.
Additionally, Dobbs added that as of Monday, August 17, the state had 589 teachers and 2,035 students currently under quarantine.
While speaking at the press conference, Dobbs noted that while a majority of counties have reported cases within school systems, "it doesn't mean they caught it there, most likely they brought it with them when they were going to school, that they caught from the community."
According to the Mississippi Department of Health, there are currently over 72,000 confirmed cases and at least 2,095 deaths in the state.
On July 27, the Corinth School District was one of the first districts to reopen in Mississippi, but within the first week, over 100 students were sent home to quarantine, after being exposed to the novel virus. In a statement posted to Facebook on August 5, the school announced that that another student had tested positive for the virus, bringing the district's total case count among students to six. A teacher had also tested positive for the virus, according to the statement.
While speaking to CBS News, Taylor Coombs, a spokesperson for the district, stated that 116 students were told to quarantine for two weeks, as they were considered to be in "close contact" with a student that tested positive.
The number of counties reporting cases within schools comes as school districts across Mississippi begin the school year. At the press conference, Mississippi Governor Tate Reeves spoke about how the state plans to combat the spread of the virus within the school system.
Reeves announced two measures that will assist schools in fighting the virus, with one expanding testing for students and teachers while the other allows telehealth services to be offered at schools for students covered under Medicaid.
"This will allow schools, even those without school nurses or school-based clinics, to access telehealth services," Reeves said during the press conference. "A physician, a nurse practitioner, or physician assistant will be able to provide remote services in schools across the state."
In an email sent to Newsweek, Patrice Guilfoyle, communications director for the Mississippi Department of Education wrote, "the Mississippi Department of Education has advised districts to adjust educational practices to best protect the health of students and staff in keeping with guidance from the Mississippi State Department of Health (MSDH) and the CDC [Centers for Disease Control and Prevention]."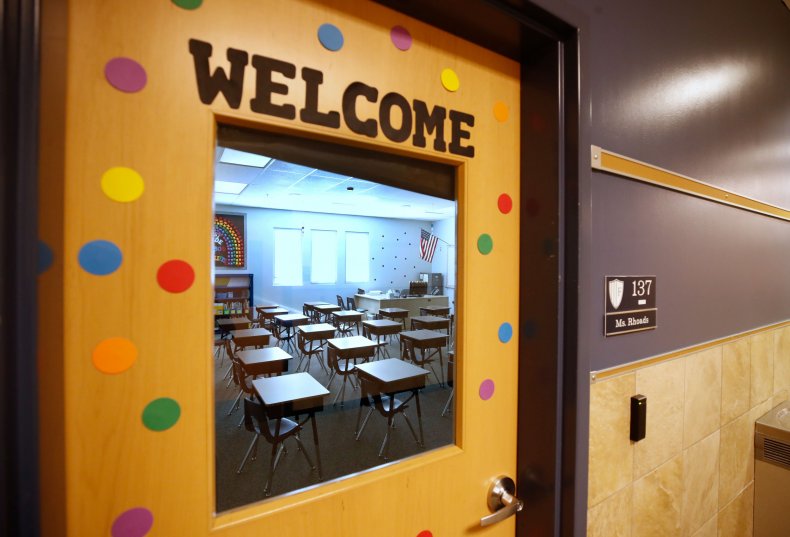 Dobbs also noted that the state will opening new testing sites for students and teachers via Mississippi's local health departments.
While the number of cases in school systems throughout the state have increased, Reeves applauded the state for having decreasing case numbers overall.
"We cut it in half, that's good, be happy," Reeves said. "But let's not rest on our laurels like we did in June."