Mississippi Hate Crime Law Could Be Expanded to Include LGBTQ and Disabled Groups
A bill faces a Tuesday deadline in Mississippi's House Judiciary B Committee that would expand the state's hate crime law to include those committed against someone based on their sexual orientation, gender identity, or disability, bringing state law in line with federal law.
Mississippi is one of 17 states that does not have a hate crime law that includes sexual orientation or gender identity, according to the Movement Advancement Project, a data-based nonprofit that promotes equality.
Advocates for LGBTQ rights and other supporters of the bill held a press conference at the state Capitol urging state lawmakers to pass the bill Monday, according to The Associated Press.
"When a person is targeted simply by who they are or what abilities they do or don't have, it isn't just a crime against them. It's a crime against everyone like them," Scott Crawford, who serves on the board of the Mississippi Coalition for Citizens with Disabilities, said Monday according to the AP. "It intimidates and terrorizes the entire community of people."
The state's current hate crimes law, enacted in 1994, increases penalties when people are convicted for crimes determined to be motivated by "actual or perceived race, color, ancestry, ethnicity, religion, national origin or gender of the victim," according to the AP.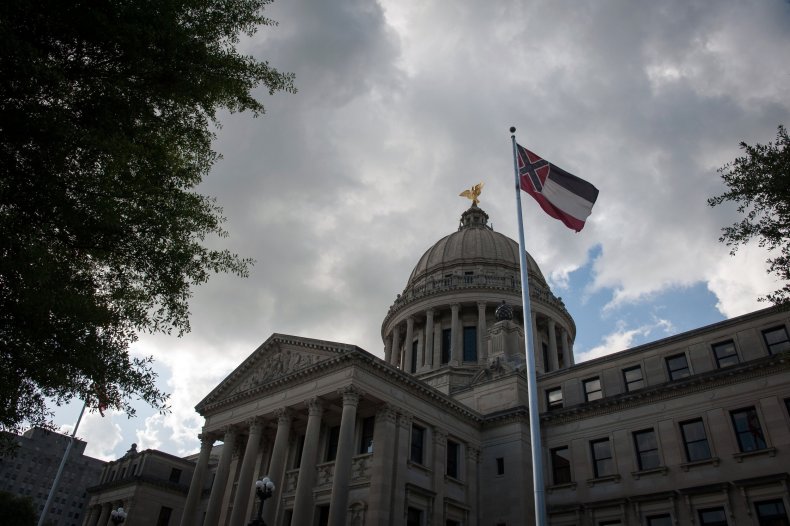 MAP also reports that 22 states specifically protect against hate crimes motivated by sexual orientation or gender identity, while 11 states have a law that protects based on sexual orientation.
House Bill 1467 will be abandoned if it is not considered by Tuesday, and the AP reported that similar legislation has failed at the same stage multiple times over the past four years.
The most recent update to the 1994 law came in 2017, when a bill was passed that added protections for law enforcement officers, according to The Center for Public Integrity.
Due to a lack of public awareness, hate crimes against those who are physically or intellectually disabled are often called "the invisible hate crime," according to the Southern Poverty Law Center.
The SPLC also reported in 2018 that a National Crime Victimization Survey showed disabled people are about 2.5 times more likely to experience some form of violence than those without disabilities.
In 2009, the Matthew Shepard and James Byrd Jr. Hate Crimes Prevention Act was passed, amending federal hate crime laws to include "crimes motivated by a victim's actual or perceived race, color, religion, national origin, gender, gender identity, sexual orientation or disability," the SPLC reported, and also makes it easier for federal authorities to get involved in an investigation if local authorities can't or won't investigate.