High School Halftime Show Goes Viral After Students Point Toy Guns at Cops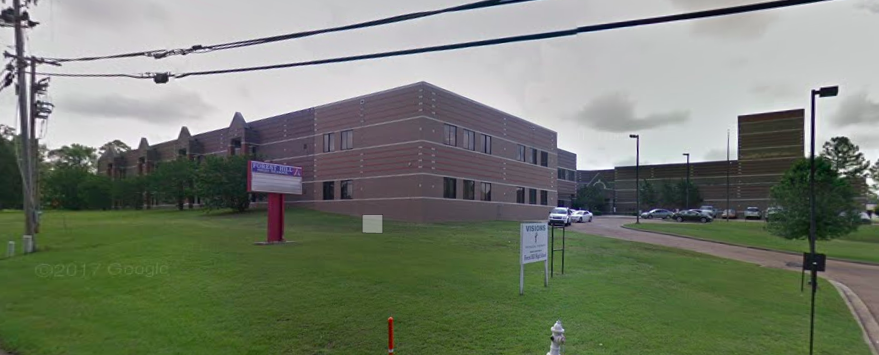 Many fans at a halftime show performance by the marching band at a high school in Mississippi were outraged at the show depicting students holding a toy gun and pointing it at another student.
Photos taken of the high school band performance from Forest Hill High School during their half-time show against Brookhaven High School in Jackson, Mississippi, made a lot of parents and fans angry as students dressed as doctors and nurses were holding SWAT team members at gunpoint, WLBT reported.
The show at Brookhaven High School comes just a week after the shooting deaths of two Brookhaven policemen, who were killed last Saturday, the Daily Leader reported. There were unofficial reports that the scene was an interpretation of the movie "John Q," according to the publication.
Fans on Facebook wrote about watching the halftime show and said they found it to be inappropriate. Facebook user Jackie Kennedy Malone said the performance by the band from Forest Hill High School was from a scene of the movie John Q and wrote about her disgust over the show. The post garnered over 4,200 shares and over 2,200 reactions on Facebook.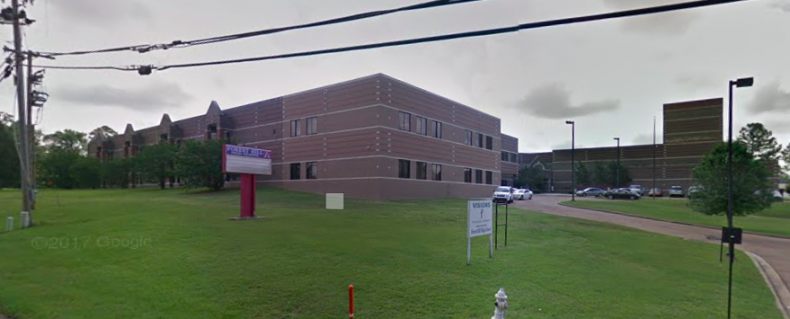 "DO YOU SEE THIS!!! This is what Forest Hill's Band performed at halftime. You come to our town and perform this crap!!!," Malone wrote.
Another Facebook user by the name of Susan Mathes May encouraged parents to write an email to the superintendent of the Forest Hill High School.
"At no point in time is this acceptable," May wrote. "At any school, at any performance, in any town."
Newsweek has reached out to the Jackson Public School district for comment on the half-time performance but did not hear back in time for publication.
About 14 students at a high school in California were disciplined following a racist and homophobic prank shared on social media in September. Students from Escondido High School in Escondido, California, were disciplined after photos of students wearing a T-shirt that spelled out a racial expletive and an anti-gay slur at a senior picnic surfaced on social media, the San Diego Union-Tribune reported.
The students in the photograph containing the racial expletive, the anti-gay slur and the photographer, were disciplined for their actions, according to the publication.
The high school released a statement following the incident on the school's Facebook page, saying the students who participated in the prank "made a poor decision to participate in an activity that is not aligned with Escondido High School's culture, values or history."