Families 'Living In Fear, Depressed And Anxious' After Mississippi ICE Raids, Homeland Security Committee Hears
Months have passed since U.S. Immigration and Customs Enforcement (ICE) agents swept through worksites across Mississippi and arrested hundreds in August. Yet, local communities affected by the raids are still reeling, Congress members heard on Thursday.
Speaking during a Homeland Security Committee hearing, Lorena Quiroz, a community organizer, described how immigrant families in Mississippi are still "living in fear" and suffering from depression and anxiety months after the raids.
"The trauma that these raids have caused is something that will outlast the legal cases and maybe even the lives of those detained," Quiroz, the immigration project lead organizer at Working Together Mississippi and Mississippi Immigrant Coalition, said.
"I have heard about children who did not sleep for days after the raids and still cry every night because their mom is not there to put them to sleep," she continued.
Meanwhile, the community organizer said the impact on high school students preparing for their adult futures also "should not be overlooked."
"I know of a teenager who missed several days of school due to her anxiety and depression, and was also teased by classmates about her family being deported," Quiroz said.
Other teenagers, she said, told her they had been forced to attend truancy detention after school because they had missed so many days in the wake of the raids.
"They are being forced to pay for something they had no control over because of the atmosphere of fear that was created after the raids," Quiroz said.
The community organizer also explained that Mississippi's mental health system was not equipped to handle the widespread trauma caused by the raids.
"We have very limited capacity and there's only one licensed trauma counselor in the entire state," she said. "One. She is doing her best to write reports for attorneys, to schedule appointments for children, teen groups, and to make referrals. She is working around the clock to provide services and to train licensed clinicians that are not bilingual on trauma or cultural competency, while also trying to get them interpreters."
"We can do better than this," Quiroz said, adding: "We need more support to handle this humanitarian crisis caused by the worksite raids."
While ICE's leadership has resisted descriptions of its targeted enforcement operations as "raids," its August operations in Mississippi saw nearly 700 workers at chicken processing plants in the state detained.
The raids happened while many workers' children would have been at school, causing chaos for children who were left waiting with faculty members for parents who would not be there to pick them up.
"Many of these families we're talking about today have been working here for years, even decades," Quiroz said in her testimony. Yet, she said, "hundreds of families lost their only source of income after the raids, which has impacted the economic fabric of this community."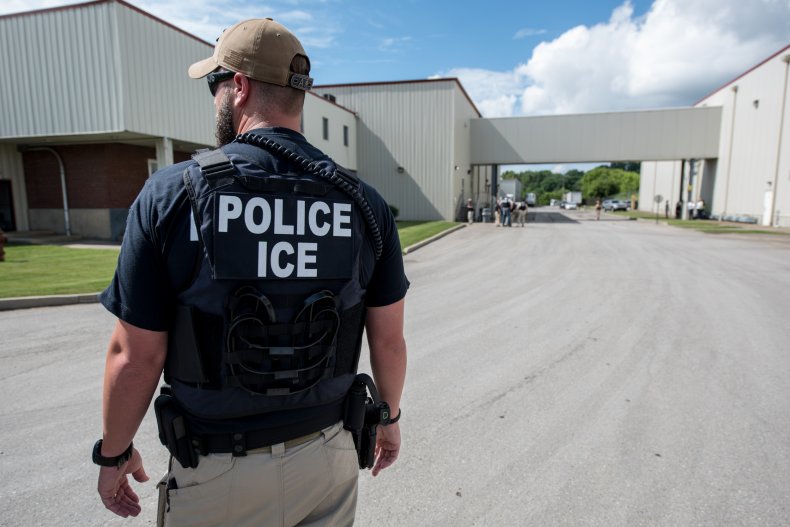 "There's so much more to life than this—but children no longer have birthday parties and families no longer gather together—our community sacrifices the beauty of life that brings people together because they are simply trying to survive each day," she said.
In order to address the fallout of the raids, Quiroz had several suggestions for Congressmembers to consider.
First, she said that individuals who are still detained following the raids "should be released and allowed to reunite with their families."
She also suggested that funding and resources for mental health support be made available to help families dealing with trauma from raids and asked that a "long-term crisis fund" be established using public and private dollars to support families.
"My question as a US Citizen and an immigrant myself from Ecuador is: can't we do better? Can we not live up to the religious values of our diverse traditions that call for us to welcome the stranger? Can we not live up to the American tradition of welcoming the huddled masses yearning to be free?" Quiroz asked. "I say that we can."