Mississippi Middle School Offers Students Shapewear Over Body Image
Parents from a Mississippi middle school are concerned after some female students were sent home with a form that offered them "shapewear," bras, health products and literature.
Southaven Middle School in Southaven, Mississippi, said that offering the items was meant to help address the stress of trying to live up to the "ideal body shape," but the suggestion surprised and upset some parents, WMC-TV reported.
"There are girls who have a need for maybe bras or some other essential things that maybe, for whatever reason, they don't have access to, and I absolutely love the fact that the school felt that maybe they could help with that. But shapewear should have never been in the conversation," Ashely Heun, a parent of two children at the school, said to WMC.
The term "shapewear" refers to undergarments that can temporarily alter or smooth the appearance of a body. Spanx, a well-known and long-lived brand that started out producing shapewear, said in its purpose statement that it aims to "deliver results and ensure you look as good as you feel."
In the form sent home from Southaven Middle School, a picture of which was posted by WLOX, counselors detailed a new plan to start a discussion with female students on body image and to offer resources.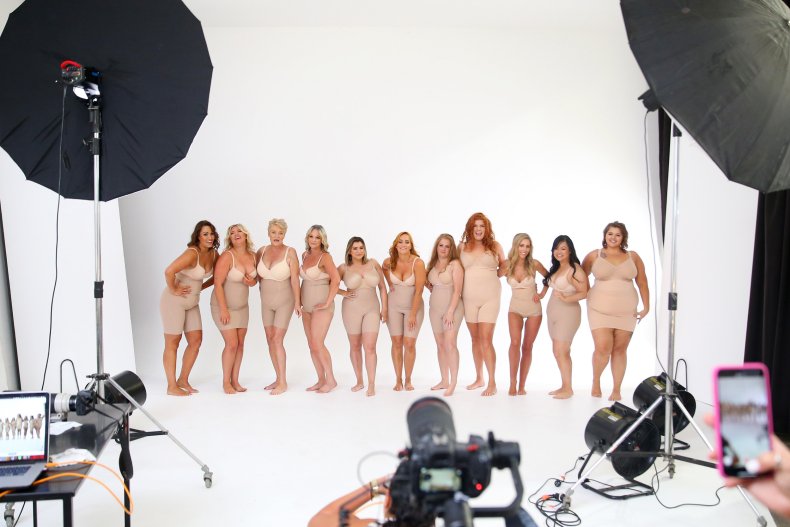 The letter discusses the concept of body image, both how it can emerge and develop, and the potential harmful impacts of a negative body image in young girls. The letter states that these impacts can include developing mental health conditions like eating disorders or depression, and low self-esteem.
"But we can take steps to help our girls develop a healthier body image," it added.
The letter then asked parents for their authorization to distribute shapewear, bras and other products to the female students and lists different size choices for the undergarments. The DeSoto County School District has since announced that the middle school has halted the program, WMC-TV added.
"District officials have been made aware of the parental permission form sent to parents by Southaven Middle School. While school officials have provided insight into their positive intentions, the district also understands how this type of information causes serious concern from parents. Southaven Middle School has since discontinued the implementation of the program," the district said in a statement sent to WMC.
Heun told WMC that she spoke with the school about the program and was told all of the products had been donated.
"I really felt that this letter really missed the mark in so many ways," she said.
Newsweek left a message with Southaven Middle School seeking additional comment.