Mississippi Now Has the Highest Rate of Coronavirus Hospitalizations in the United States
Mississippi now has the highest rate of coronavirus hospitalizations of any state, as the pandemic continues to spread nationwide.
The news site Mississippi Today first reported the high rate of hospitalizations, citing data compiled and updated by The COVID Tracking Project. Currently, the rate of hospitalizations in the southern state stands at about 31 percent, with 332 people hospitalized out of 1,073 infections. Twenty-two people have already died in Mississippi due to COVID-19, the disease caused by coronavirus.
Comparatively, in the state of New York, which has the highest number of confirmed cases of any state nationwide, the hospitalization rate is currently significantly lower at about 22 percent. But New York also has more than 83,000 confirmed cases of coronavirus, while over 18,000 have been hospitalized and nearly 2,000 have died.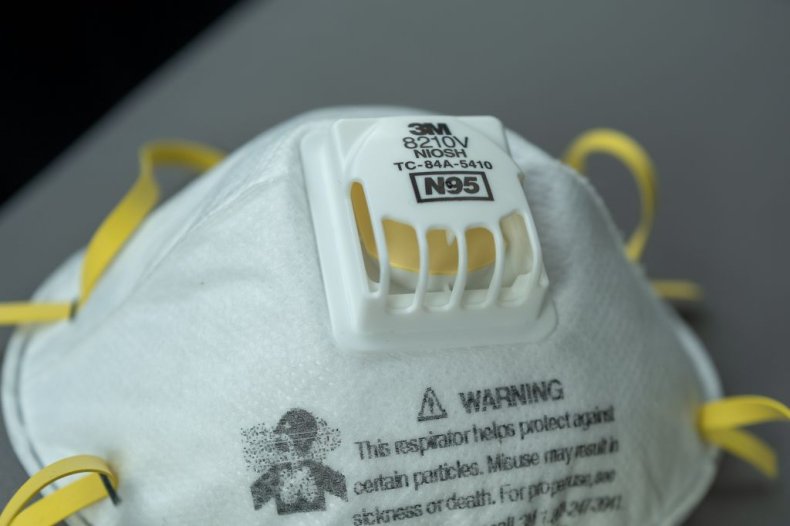 Mississippi Governor Tate Reeves on Wednesday ordered all state residents to "shelter in place" after resisting such a move for several weeks. The order goes into effect on Friday at 5 p.m. CT and lasts through April 20 at 8 a.m.
"Every day, for the last several weeks, I have asked our health experts whether it is time for the ultimate action of a shelter-in-place order statewide," Reeves said in announcing the order, the Biloxi Sun Herald reported.
"Yesterday, for the first time, we got the answer we had been anticipating. They told me we are now at the point in Mississippi's cycle where such drastic restrictions are required. Today is the day," the Republican governor said. "We are announcing a shelter-in-place order."
Thomas Dobbs, Mississippi's state health officer, explained that the order was necessary to slow the coronavirus' spread.
"We need to use this tool to slow things down such that we can process patients through the system safely to provide all patients what they need," Dobbs said, according to Mississippi Today. He explained that it would also help the state assign adequate resources to hospitals as the pandemic continues.
All but 11 states have now put forward "shelter in place" or "stay at home" orders as infections have surpassed 100 confirmed cases in every state. President Donald Trump on Sunday announced that the government's stringent social distancing guidelines would be extended until April 30, but has resisted calls to implement a national lockdown.
As of Thursday morning, the U.S. continues to lead the world with the highest number of confirmed cases of coronavirus. With more than 216,000 confirmed cases, the U.S. has nearly twice as many as the second-highest country, Italy. More than 5,100 people have already died from COVID-19 in the U.S., while over 8,600 have already recovered.
The White House has projected that between 100,000 and 240,000 Americans could die from COVID-19 in the coming weeks.
04/02/20, 12:53 p.m.: This story has been updated to reflect when Mississippi's shelter in place order begins and ends.