Mississippi Priest Allegedly Lies About Cancer To Raise Money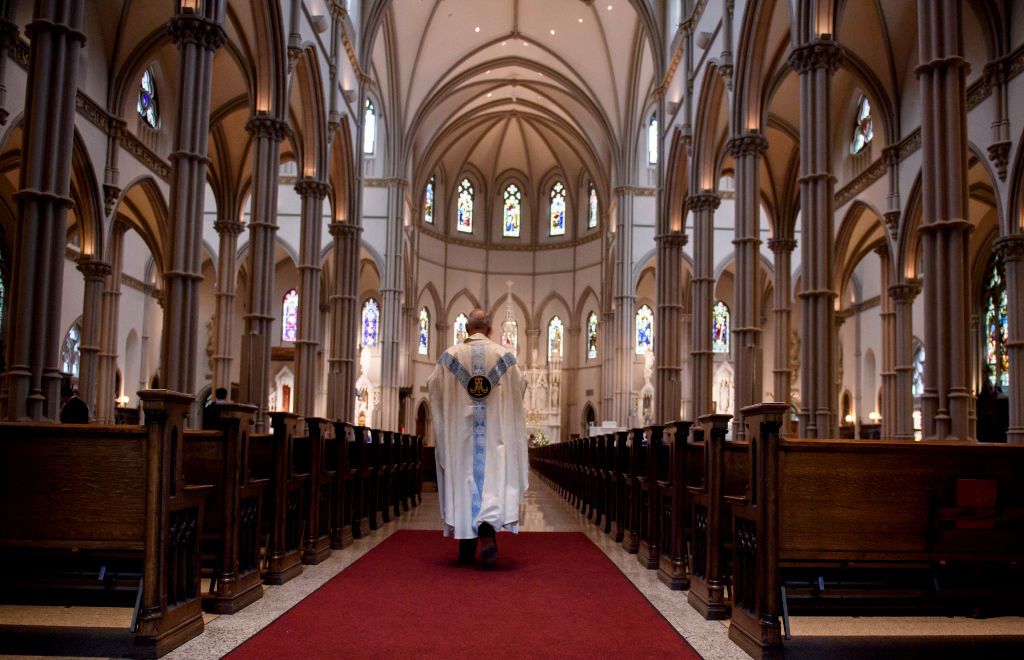 Federal authorities are investigating a Mississippi priest after finding evidence that the man was falsely telling people he had cancer when he did not and profiting from the fraud.
The Associated Press reports that the allegations against the Starkville, Mississippi priest came in an affidavit written by a special agent with the Department of Homeland Security.
The affidavit was attached to a search warrant for the Catholic Diocese of Jackson who, the AP says, knew about the priest's falsehood and helped conceal it.
The diocese confirmed in a statement posted on its website that search and seizure warrants were served on the chancery and the parish in Starkville on Nov. 7.
According to the affidavit, the priest told people he had been diagnosed with cancer when he actually had been diagnosed with HIV. Then the Diocese of Jackson sent an email to other priests about the cancer diagnosis.
The federal agent said in the affidavit that he "believed the email was sent to hide the priest's HIV diagnosis and to protect the diocese from negative publicity," the AP said in its report.
The priest – who is not being named by Newsweek as he has not been charged with a crime – was hospitalized in 2014 and told a law enforcement official after being discharged that he had Walden Strom's macroglobulinemia lymphoma, a rare form of cancer. On multiple occasions afterward, the priest told the congregation that he would be going to Canada for treatment.
Authorities confirmed the HIV diagnosis by subpoenaing the priest's medical record after reciving information from a second confidential source, the Associated Press reported.
In the statement, the diocese said that the suspect in the investigation has been removed from public ministry pending the results of the investigation and that the diocese and the parish are cooperating with the investigation.
Due to the Health Insurance Portability and Accountability Act (HIPPA), the diocese cannot comment on the medical condition of the priest, the statement read.
"We ask that you pray for everyone involved as we continue to work toward a resolution," the diocese said.
Other allegations in the affidavit include the priest setting up a GoFundMe account to assist with medical expenses and raising funds for an orphanage in Mexico and to build a chapel in Mexico. For the chapel, an architect in Mississippi drew up plans, the affidavit said.
It is alleged that the priest spent the money raised in all three schemes largely for personal expenses.
No one has been charged in the case.