Mississippi Runs Out of COVID-19 Vaccine Until Mid-February As Cases Rise
The Mississippi State Health Department (MSDH) on Wednesday said that it would be unable to vaccinate all eligible individuals until it received a new shipment of doses in mid-February.
The delay comes a day after the state's Republican Governor Tate Reeves told residents that more state residents should sign up for vaccinations amid a rise in new COVID-19 cases.
"Neither the county health department drive-through sites, nor the [University of Mississippi Medical Center] vaccine scheduling website was designed to accommodate the monumental surge we are currently experiencing," the MSDH wrote in a statement on Wednesday. "At this time, we have no additional vaccine, and every appointment is tied to an actual vaccination."
On Tuesday, Reeves announced that Mississippians above the age of 65, and those over the age of 18 who had underlying medical conditions, would be permitted to receive vaccinations in the state. However, his announcement quickly overwhelmed the MSDH's vaccination scheduling platform and the state vaccination scheduling hotline, according to WLOX.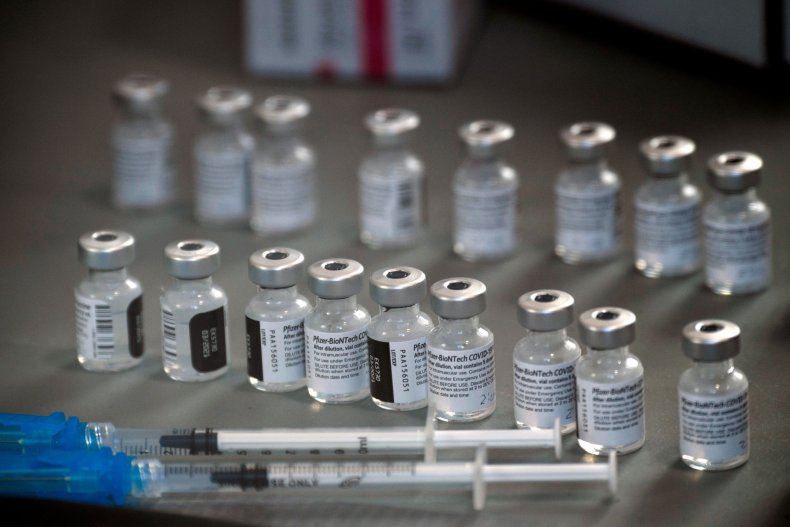 The MSDH said that the last 24 hours had seen such an upswing of state residents signing up to receive the vaccine that the remaining amount available is now already allotted to recipients, leaving many other eligible residents unable to receive a vaccination for now.
"The Mississippi State Department of Health hopes to receive a large shipment of vaccine in mid-February that should help put additional shots in people's arms," the MSDH's Wednesday statement continued. "We understand the frustration brought on by this sudden change of plans."
In the meantime, the MSDH suggested that all Mississippians, whether vaccinated or not, should continue to follow protective guidelines, especially avoiding any social gatherings and always wear a mask when out in public.
State Health Officer Dr. Thomas Dobbs said that 52,000 state residents will be able to receive vaccinations this month. The vaccinations are largely happening through 18 drive-thru clinics statewide and local hospitals, according to the Biloxi Sun Herald.
Georgia is among the six states currently with the lowest numbers of people receiving vaccinations per 100,000 people, according to the U.S. Centers for Disease Control and Prevention. Three of the other states are also in the deep south, including Alabama, South Carolina and Georgia.
On January 9, 2021, Mississippi experienced its highest-ever daily number of COVID-19 cases, with 3,203 new cases reported. Overall, the state has had over 244,000 confirmed cases and 5,315 related deaths. As of January 13, the state ranks 33rd among U.S. states with the highest overall number of cases.
Newsweek contacted the MSDH for comment.