Brawl Breaks Out Between Mississippi State Bulldogs and Tulsa Golden Hurricanes after Armed Forces Bowl
Perhaps the tension of the year just became a little bit too much, and 2020 needed to end with one final blowout. After the Mississippi State Bulldogs defeated the Tulsa Golden Hurricanes in the Armed Forces Bowl, a fight broke out between players, as coaches tried to pull them apart.
Mississippi State defeated Tulsa with a small lead. The final score was 28-26, a Bulldog victory. It's unclear who exactly started the fight.
One of the ESPN commentators speaking over the brawl noted that this looked like more than just some post-game rough-housing.
"These are strong men, hitting each other as hard as they can with no helmets on," one commentator says in a video, which also shows a Bulldogs player kicking a member of the Golden Hurricanes in the face.
In videos shared on Twitter, coaches in black jackets can be seen trying to get between the players in their maroon and white uniforms.
"Coaches for both teams desperately trying to get both teams apart," an ESPN commentator can be heard saying in the video.
When the commentator was describing the kick to the face, another ESPN analyst chimed in, calling the whole fight "disgraceful."
In another clip, the number 7 player for Tulsa can be seen running back onto the field as his helmet was knocked off in the brawl, much to the surprise of the ESPN analysts.
"You can't rip people's helmets off then kick him in the face," the commentator says.
Mississippi State coach Mike Leach said in an interview with ESPN that the whole fight was unexpected.
"We've never had any problem with that the entire season. So I can only guess without seeing the film, but I know prior to this game, we've never had any trouble with that," he said.
When asked what his advice to his team would be, Leach said they should refrain from future fights.
"Don't do it anymore. I mean, yeah, well, it's just dumb," he told a reporter.
In an emailed statement received by Newsweek, Mississippi State Athletics Director John Cohen also said the fight would be reviewed.
"While I'm proud of the representation of our football student-athletes in our previous 10 SEC games and applaud the effort of our team during the Armed Forces Bowl, I'm deeply concerned about the actions of some student-athletes. No matter what led to the situation, fighting is inexcusable and does not represent Mississippi State University's core values. Our administration and Coach Leach are working diligently with the SEC office to review [Thursday's] events and will address the situation in an appropriate manner," he said.
Tulsa World reporter Kelly Hines tweeted a statement from Tulsa coach Philip Montgomery, where he said that his team's players had each other's back.
"The one thing I'll say is our program, our guys, we're a team that is going to stand up for each other and we're going to battle. ... We're a team that has battled all year long. We battled again today," he said in the statement she tweeted.
In an emailed statement received by Newsweek, the University of Tulsa said it would be taking a look into the players' conduct.
"The University of Tulsa is reviewing the conduct that followed today's bowl game. We take this incident very seriously and will respond appropriately after the review is complete," the school's statement said.
After the game, an ESPN commentator described the scene, saying that there were players that appeared to be stomping on other players that were on the ground.
"I saw a lot of cowardly stuff going on there, and the more I look at that, the angrier I get. I get being in a fight with somebody, even when it's not appropriate, but that was cowardly," he said.
In an emailed statement received by Newsweek, Lockheed Martin Armed Forces Bowl Executive Director Brant Ringler said: "Today's game was played in honor of the Armed Forces. While it was a hard-fought game, the ending was incredibly unfortunate."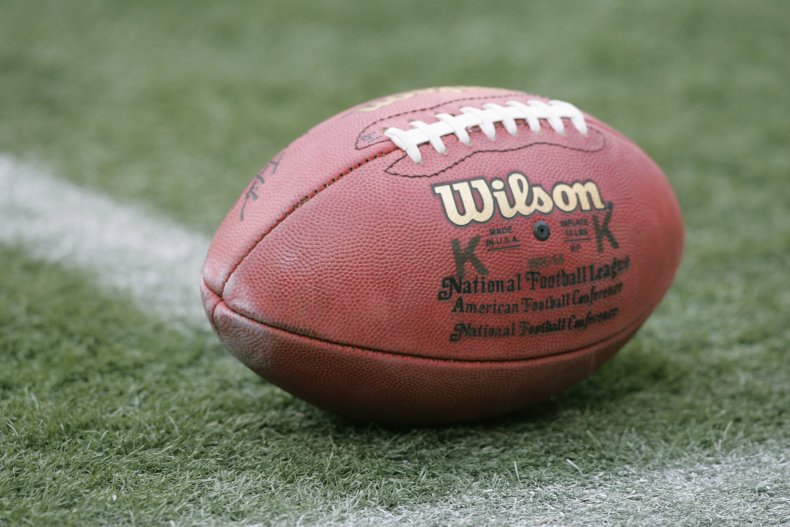 Updated 12/31/20 5:29 p.m. ET: This story has been updated to include the University of Tulsa's statement.
Updated 1/2/21 8:07 a.m. ET: This story has been updated to include Mississippi State's statement.