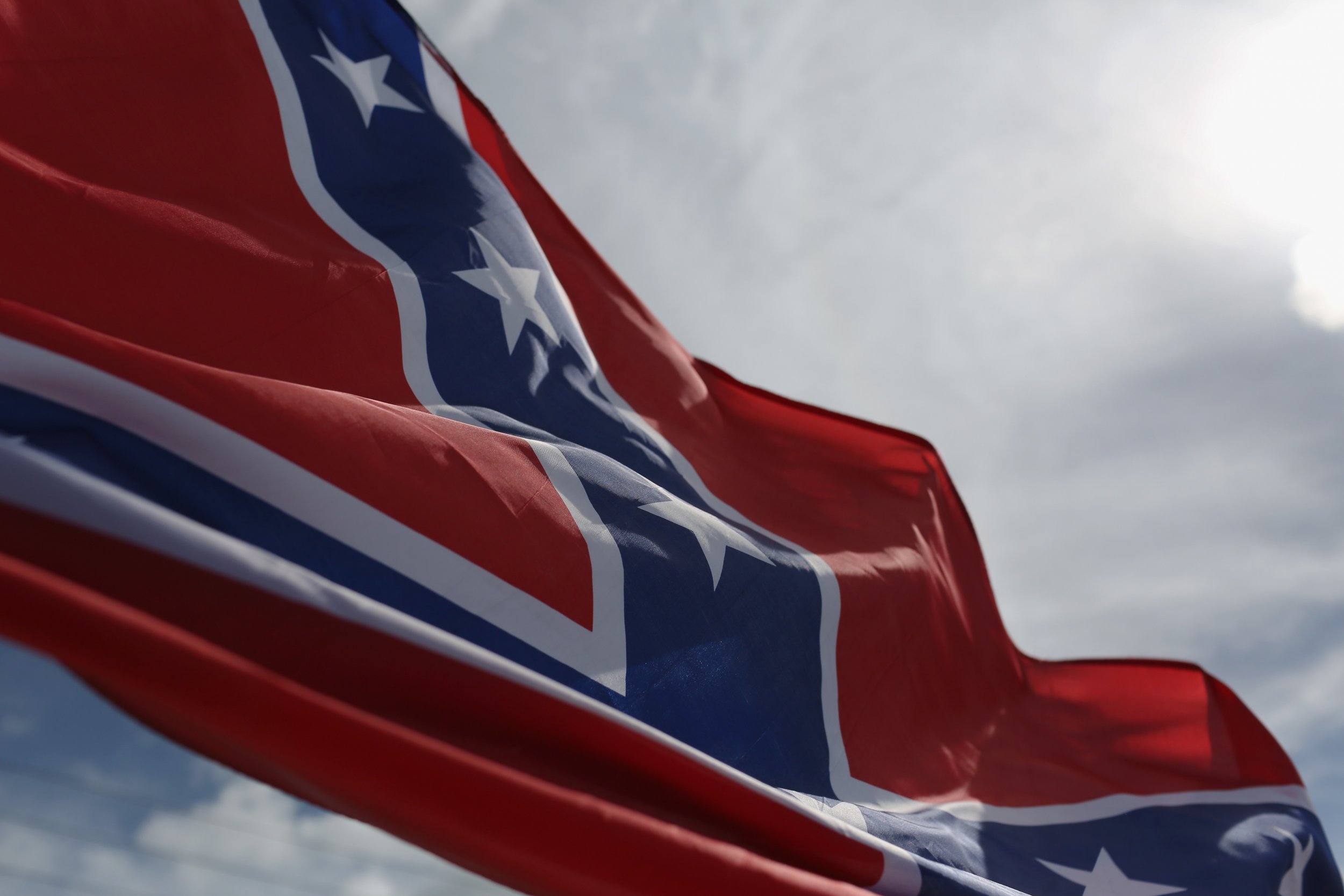 The Mississippi voter shown in a viral photo wearing a controversial Confederate flag T-Shirt has been fired.
The unidentified man was teriminated by the Regional One hospital in Memphis on Thursday following an internal investigation, the hospital announced in an official statement.
The shirt depicted a Confederate rebel flag with a noose hanging from the top and the phrase "Mississippi Justice" in the now viral photo.
Per Regional One Health:
"Regional One Health is committed to a safe, secure, and comfortable work environment for our patients, guests, employees and medical staff. All allegations of inappropriate behavior and violations of trust involving employees are reviewed and investigated. We take this process seriously and are committed to following all necessary steps to verify the truth.

On November 7, 2018, we became aware of a photo circulating on social media of an individual identified online as an employee of Regional One Health. The Regional One Health legal and human resources teams promptly began an investigation into this employee and to determine if these allegations were real and accurate.

We understand and appreciate the intense feelings related to this situation, but it is our duty to perform a thorough due diligence to verify the truth.

As of today, November 8, 2018, we have completed our investigation and what we learned led to the termination of the employee in question. Regional One Health holds employees to a high standard. We are committed to upholding our mission to provide compassionate care and exceptional services to all.

This includes fostering a safe and protected work and care environment for all. Behaviors contrary to these principles are unacceptable and will not be tolerated."
DeSoto County officials confirmed that the man's identity will remain anonymous because he hasn't broken any laws. However, he's facing plenty of backlash in the Mid-South area, according to FOX 13 in Memphis.
The NAACP branch in Jackson, Mississippi is apparently aware of the situation and its DeSoto County branch is investigating into the situation further.
"It's a sad time that people still have that mindset," Clarence Walker, a resident of DeSoto County, told FOX 13.
Election commissioner for DeSoto County Paule Beale identified the location of the incident as the Summershill precint at 7600 Pleasant Hill Road in Olive Branch, Mississippi, according to the Memphis Commercial Appeal.
"We at first thought it was Photoshopped," Beale told the news outlet, "but we know the lady who was instructing him on using the voting machine."
The photo gained attention online after another voter posted it to Twitter, although it was initially incorrectly claimed that the man was a poll worker.
"It's crazy–they try to say the rebel flag is not racist, but to have a noose on the rebel flag, it's like, what are you trying to say?" a man identified as "Rashaud" told BuzzFeed. "It just shocks me that people feel it's OK to come out in public like this. I was just kind of shook up. Everyone was silent. No one said anything."