Mississippi Voters Will Need Masks If New Bill Passes, After State First to Lift Mandate
Mississippi recently became the first U.S. state to lifts its mask mandate, but face coverings may still need to be worn by voters on election day if a new bill passes.
On Thursday, Democratic Mississippi Representative Jeramey Anderson introduced the bill that would require voters to wear masks in and around polling locations.
"Voters who aren't wearing masks could put public health at risk during the coming presidential election and elections following, while in a pandemic," Anderson said in a statement in which he announced the proposed legislation.
He added: "This is just a precaution. I'm confident that most voters and election officials are going to wear masks in these places and we want to assure them that they won't have to put their health at risk to exercise their right to vote because someone else isn't masked."
The move came after Gov. Tate Reeves lifted Mississippi's statewide mask mandate on Wednesday. Currently, 35 states have a statewide mask mandate but such a measure was never put in place in 14 others: Florida, Georgia, Idaho, Iowa, Missouri, Nebraska, New Hampshire, North Dakota, Oklahoma, South Carolina, South Dakota, Tennessee, Utah, and Wyoming.
The bill introduced by Anderson would also make masks available at election offices or polling locations for people who do not have one with them on voting day.
"We've made a lot of progress in curtailing this pandemic," Anderson wrote. "We do not want to endanger that progress or our voters, officials, and poll workers. I am proud of the growing number of Mississippians who are choosing to wear masks whenever they are out and about. Please, everyone, let's be responsible and mask up."
Mississippi introduced its mask mandate on August 5, after the state experienced a surge in cases. But on Wednesday, Gov. Reeves lifted the mandate using falling case numbers since then as justification.
"For the heavy hand of government to tell you that you must do something, then the underlying conditions should justify it. When we were at our peak and we were making those decisions, the numbers absolutely justified it," Reeves said. "But because of the work and the effort of the people of Mississippi, we're in a different spot now."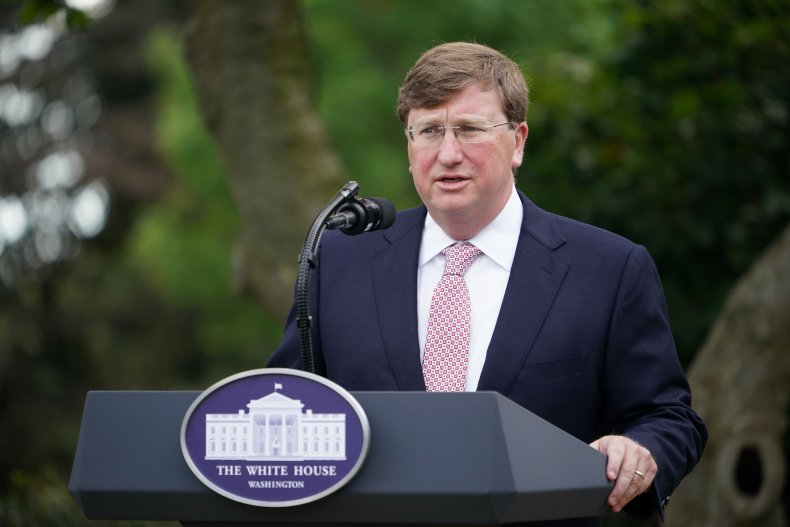 "We are moving to an executive order wherein I trust the people of Mississippi to do the right thing. If you want to call that the 'honor system,' that's fine with me," Reeves said.
When the mask mandate was introduced, the state had recorded a daily average of more than 1,000 new cases for over two weeks. Now, this figure is closer to 500. In total, the state has recorded more than 98,800 confirmed cases and over 2,900 deaths, according to John Hopkins University.
State health official Thomas Dobbs said he wasn't sure whether Gov. Reeves had made the right decision in lifting the mask mandate,
"Legitimately, I don't know. I'm going to wear a mask. I'm going to eat outside," Dobbs told WBLT. "I'm not going to have any small gatherings. I'm not going to go to weddings of my family and it breaks my heart. I think these are decisions that we all kind of have to come to."