Mississippi's 15-Week Abortion Ban Ruled Unconstitutional by Appeals Court, Protecting State's Only Open Clinic
Declaring that Mississippi's ban on abortions past the 15th week is unconstitutional, a judge from The 5th U.S. Circuit Court of Appeals has overturned the law. The law was challenged by the state's only open abortion clinic.
"In an unbroken line dating to Roe v. Wade, the Supreme Court's abortion cases have established (and affirmed, and re-affirmed) a woman's right to choose an abortion before viability," wrote the appeals court judge. "States may regulate abortion procedures prior to viability so long as they do not impose an undue burden on the woman's right but they may not ban abortions."
Several states have been enacting abortion laws that might spur challenges to Roe v. Wade with the Supreme Court. In Mississippi's case, Governor Phil Bryant was sued by the state's last remaining abortion clinic when he signed the 15-week ban in March, which was struck down by federal district Judge Carlton Reeves in March.
State legislators then enacted a ban on abortions once a fetus' heartbeat can be heard, normally happening around the sixth week of pregnancy. A federal judge struck that ban down in May.
The 15-week law had exceptions for medical emergency or severe fetal abnormality, and any doctor found violating it would face suspension from their places of work or, ultimately, revocation of their medical license to practice.
Attorneys for the state of Mississippi have argued that the laws are regulations instead of bans—addressing the ruling which says states have the right to regulate abortion, but not ban it outright. The clinic argued that it offer abortions to clients up to the 16-week point, and that a fetus is not viable outside of the womb before that period of time.
When asked to prove that a fetus could be viable outside of the womb at 15 weeks, lawyers for the clinic provided evidence it could not, and the state, according to the ruling, "conceded that it had identified no medical evidence that a fetus would be viable at 15 weeks."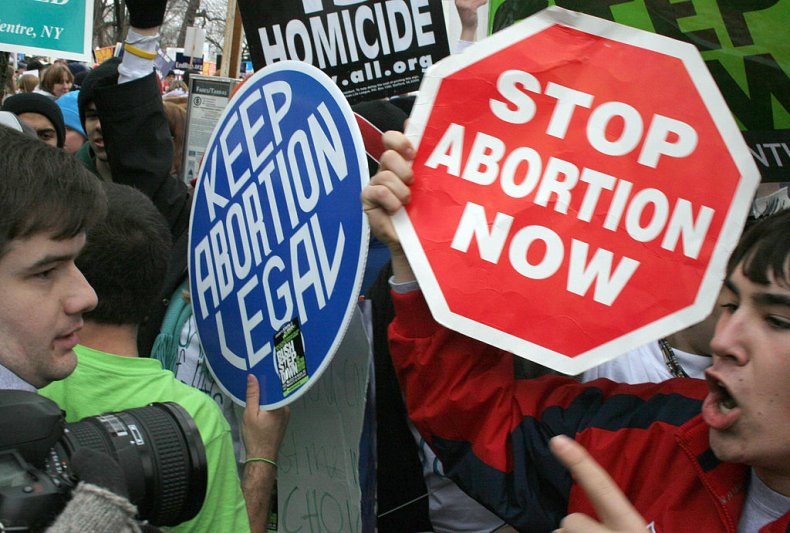 "If the Act is a regulation, then the State's interests should have been considered," the appeals court wrote. "Prohibitions on pre-viability abortions, however, are unconstitutional regardless of the State's interests because 'a State may not prohibit any woman from making the ultimate decision to terminate her pregnancy before viability.'"
In Reeves' March ruling, he agreed with the "established medical consensus" that fetal viability begins at 23 to 24 weeks after the pregnant person's most recent menstrual period.
That ruling also stalled a Louisiana 15-week abortion ban signed into law by Governor John Bel Edwards in 2018, which hinged on a provision that the law would go into effect only if the federal court upheld Mississippi's ban.
The two states join seven others in passing state-governed abortion bans. The majority of the states—Kentucky, Missouri, Ohio and Georgia—have passed "heartbeat" bills banning abortion at 6 to 8 weeks. Arkansas and Utah passed laws banning abortion at 18 to 22 weeks.