Mississippi's Top Doctor Expects 'Absolute Disaster' For Fall Coronavirus Cases
The state health officer in Mississippi has advised residents to prepare for hospitals to be overwhelmed this fall after the state saw its largest single-day increase of reported coronavirus cases since the pandemic began.
In an interview with the Jackson Free Press, Dr. Thomas Dobbs, who leads the state's coronavirus response, echoed previous warnings that Mississippi is heading in a dangerous direction.
"Prepare for not being able to get into the hospital if you have a car wreck, [to] have a heart attack and there not be a ventilator to put you on," Dobbs said.
Aside from the rising coronavirus case numbers, the state's hospital system could suffer even more strain given the fact that nearly half of Mississippi's rural hospitals are at the risk of closing due to financial struggles, the Jackson Free Press reported in March.
A February 2019 Navigant study found that 31 Mississippi hospitals were at a "high risk of closing," suggesting problems had arisen for the state's health care system well before the coronavirus pandemic.
Health care experts had attributed much of the stress to a lack of funding -- an issue for the state since 2013, when its Republican-led government first refused federal funds for Medicaid expansion.
Five rural hospitals in Mississippi have since closed, according to Becker's Hospital Review.
Newsweek was unable to reach representatives from the Mississippi State Department of Health before the time of publication.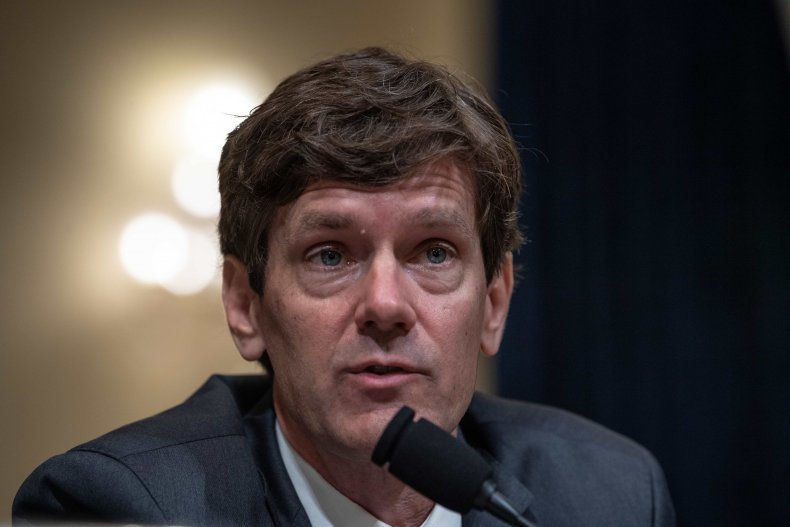 According to the health department's most recently available data, 611 new positive coronavirus cases were reported June 22, the largest number of cases seen in one day since the virus first reached the state in March.
Mississippi has reported a total of 22,898 cases and 989 deaths.
Dobbs said he was "not remotely surprised" by the bleak numbers, pointing to reactions and a lack of social distancing from state residents for the rapid increase of cases.
"If everybody chooses to break the law, it's almost unenforceable," Dobbs said when asked if state-wide executive orders would help mitigate the spread of the virus. "It's really a population issue. This isn't something that's unique to Mississippi: understand that people across the nation are tired of coronavirus, but just because you're tired of something doesn't mean it's gone. And we are gonna pay for it. We're paying for it now. And it's just going to continue to get worse."
Health officials are seeing a "widespread abandonment" of complying with social distancing executive orders set forth by Governor Tate Reeves, such as ignoring the limited capacity rules imposed on public indoor spaces, Dobbs said.
Just last week, the state's health department confirmed that a cluster of coronavirus cases in Oxford, Mississippi, had been traced back to recent fraternity parties at the University of Mississippi.
"You can only do so much, but people refuse to do what can be done to prevent transmission," Dobbs said. "We're anticipating an absolute disaster coming into the fall."
Dobbs said health department officials had planned to use the summer months to prepare the state's hospital system to be as equipped as possible to handle a surge of cases in the fall.
But the state could already be seeing such a swell, Dobbs warned.
The health department is currently working with hospitals to put in place a care system which would distribute patients based on their level of illness.
"What we would do, and we have already started doing, is getting less-ill people out of the critical hospitals, so that they can make room for more people coming in," Dobbs said.