Missouri AG Says He'll Sue to Stop 'Insanity' of New Mask Mandate as Delta Variant Hammers State
As cases of the COVID-19 Delta variant surge in Missouri, the state's attorney general said Friday that he'll sue to stop a newly instated mask mandate in St. Louis and St. Louis County.
Eric Schmitt, a Republican, tweeted late Friday that the St. Louis citizens "are not subjects — they are free people. As their Attorney General I'll be filing suit Monday to stop this insanity."
Local officials unveiled the mask mandate Friday and said they will take effect Monday. Under the new mandate, people will be required to wear masks in indoor public spaces and on public transportation, said the St. Louis health department.
"We've lost more than 500 St. Louisans to COVID-19, and if our region doesn't work together to protect one another, we could see spikes that overwhelm our hospital and public health systems," Dr. Fredrick Echols, St. Louis' acting director of health, said in a statement Friday.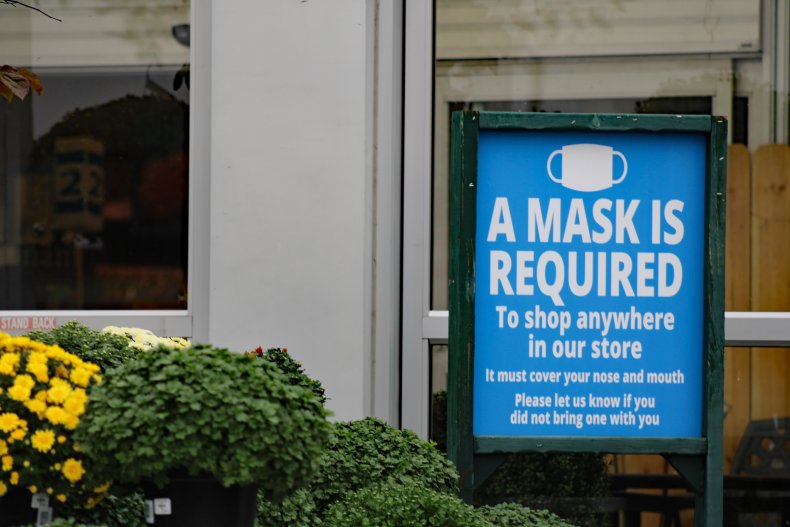 Echols said the city and county were taking a "joint step to save lives, make sure hospitals can provide the care residents rely on, and protect our children so they can enjoy a full range of educational opportunities this year."
The new mask mandate—and Schmitt's threat to halt them—comes as Missouri and other states are grappling with a spike of COVID cases brought on by the highly-infectious Delta variant.
On Wednesday, Missouri saw its highest daily COVID case total since mid-January, with health officials reporting 2,995 additional cases, according to the Kansas City Star.
In late June, the Center for Infectious Disease and Research Policy said the state was at that time leading the nation in new COVID infections because of the Delta variant and a low vaccination rate.
Schmitt's office did not immediately respond to Newsweek's request for comment for this story.
Schmitt also sued St. Louis County in May over COVID restrictions, including outdoor mask requirements. But officials lifted the restrictions shortly after the suit was filed, according to local station KDSK.
Schmitt is running to fill the U.S. Senate seat of Roy Blunt, who is not running for re-election in 2022.
In a statement, the office of St. Louis Mayor Tishaura Jones blasted Schmitt over his planned legal action.
"Our priority is to protect the health and well being of the people of St. Louis City and County, and it's unfortunate that the Attorney General plans to file yet another frivolous lawsuit which only serves his own political ambitions and not the public's health," said Nick Dunne, a public information officer in the mayor's office.
In recent days, several local governments across the country have also reimposed mask mandates, or strongly encouraged people to wear masks in public.