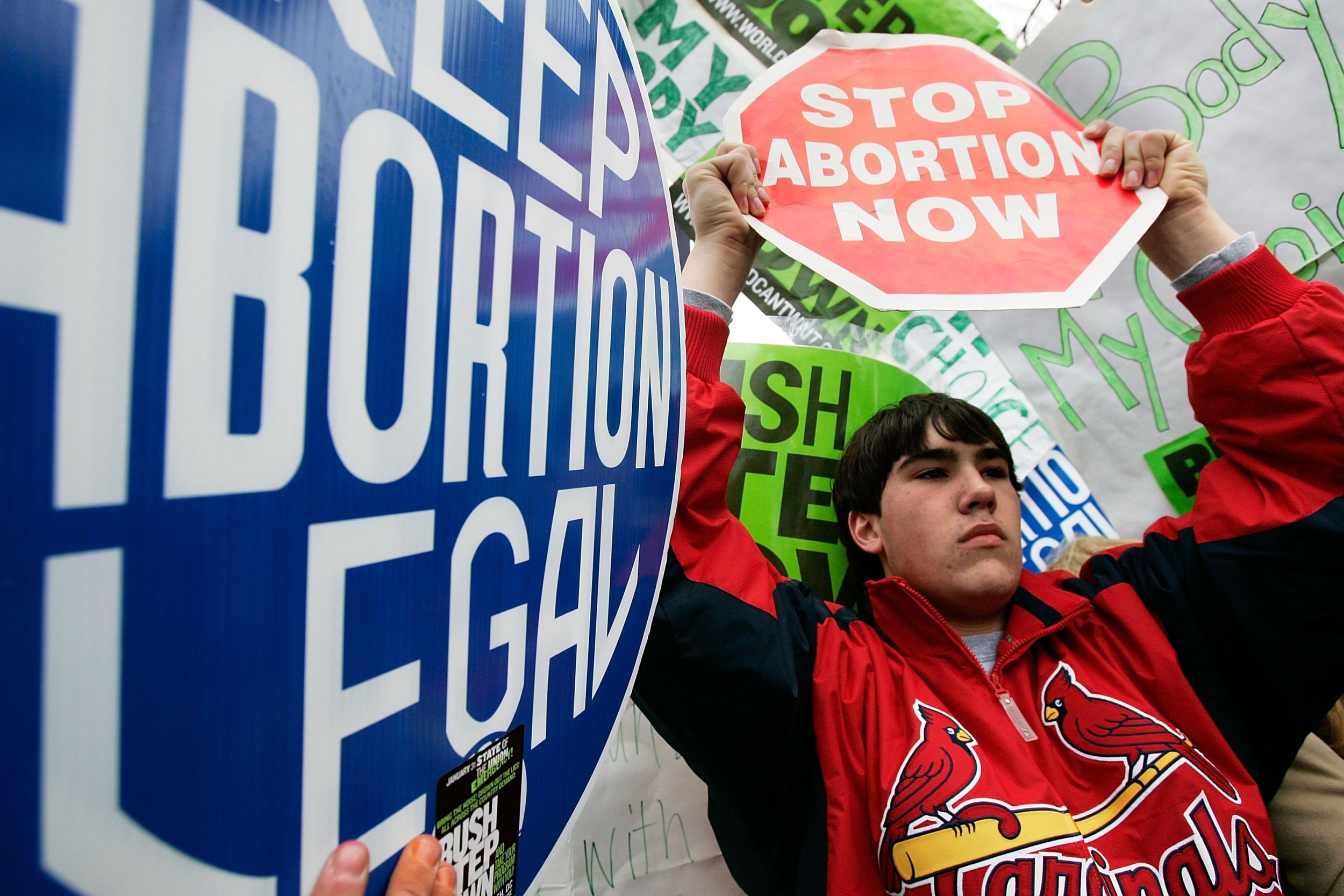 Missouri is poised to become the eighth state this year to enact severe new restrictions on abortion after the state legislature on Friday easily passed a measure that would ban most abortions after the eighth week of pregnancy. The governor is expected to sign the bill once it reaches his desk.
"Thanks to the leaders in the House and Senate, we have the opportunity to be one of the strongest pro-life states in the country," Republican Governor Mike Parson said at a press conference in advance of the bill's passage.
Missouri lawmakers did not provide for any exception in the case of a pregnancy arising from rape or incest. The bill would allow for the procedure if the fetus poses a medical risk to the mother, but only where the mother faces death or permanent disability.
Missouri's H.B. 126, which passed through the House on a vote of 110-44, is similar to a crop of bills known as "fetal heartbeat" measures which seek to ban abortions after a nascent heartbeat is able to be detected in utero, typically around six to eight weeks into pregnancy, before many women even know they are pregnant.
In defending the bill Friday, Republican Representative Barry Hovis, a former law enforcement officer, argued that "most" of the rapes he'd encountered over the years had been "date rapes or consensual rapes" and that there are ways for victims to address pregnancy concerns.
"Let's just say someone is sexually assaulted. They have eight weeks to make a decision," said Hovis before voting to approve the bill. "I've never really studied it, but I've heard of the morning after pill, where if someone feels they've been sexually assaulted, they could go do that. It gives them ample time in that eight weeks to make those exclusions. Which I may not be comfortable with, but it does give those people that exclusion."
The reasoning behind heartbeat bills harkens back to the original 1973 Supreme Court decision which found abortion access to be a right guaranteed by the Constitution. In Roe v. Wade, the court held that a woman's right to have the procedure was protected up until fetal viability, a standard that has been hotly contested as the anti-abortion movement gained prominence.
Punishment under the new law could result in up to 15 years in prison for medical professionals who perform the procedure after eight weeks. The bill also includes a special legislative trigger that would outlaw abortion entirely, to activate only if the Supreme Court reversed all or part of Roe v. Wade.
Missouri joins seven other states—Alabama, Georgia, Kentucky, Mississippi, Ohio, Utah and Arkansas—that have passed major restrictions or effective bans on abortion in recent months. The majority of these states have used measures that take the form of a "heartbeat" bill, an apparent effort to bypass the Supreme Court's 1973 ruling by re-interpreting the court's own viability standard to restrict abortions to only the first few weeks of pregnancy.
Heartbeat bills aim to establish a relatively early metric for viability, even though the theoretical heartbeat measured at this stage of pregnancy is little more than a cluster of immature cells with electrical activity, according to Jennifer Kerns, the director of research in obstetrics and gynecology at Zuckerberg San Francisco General Hospital.
"At six weeks, the embryo is forming what will eventually develop into mature systems. There's an immature neurological system, and there's a very immature cardiovascular system," she told WIRED. "We are in no way talking about any kind of [developed] cardiovascular system."