Missouri Bill Bars Pharmacists From Questioning Ivermectin Prescriptions
A bill coming out of the Missouri state legislature would bar pharmacists from questioning and potentially preventing ivermectin or hydroxychloroquine prescriptions.
The measure that would put this rule into effect was included in HB 2149, a bill that broadly concerns professional licensing. The bill passed the Missouri state House by an overwhelming majority on Thursday, 130-4, according to The Kansas City Star. It will now be sent to the desk of Republican Governor Mike Parson to potentially be signed into law.
As worded, the bill would bar pharmacists in the state from contacting patients or doctors "to dispute the efficacy of ivermectin tablets or hydroxychloroquine sulfate tablets for human use." The measure also prevents doctors who "lawfully" prescribe either of the drugs from being stripped of their professional licenses or otherwise punished.
Ivermectin and hydroxychloroquine rose to prominence during the pandemic as potential treatments for COVID-19 and gained significant popularity among anti-vaccination advocates. Neither drug has been approved by the FDA to treat COVID and several accredited studies have indicated that the drugs can be harmful to patients in certain cases. A recent study also found that ivermectin in particular is no more effective against the virus than a placebo.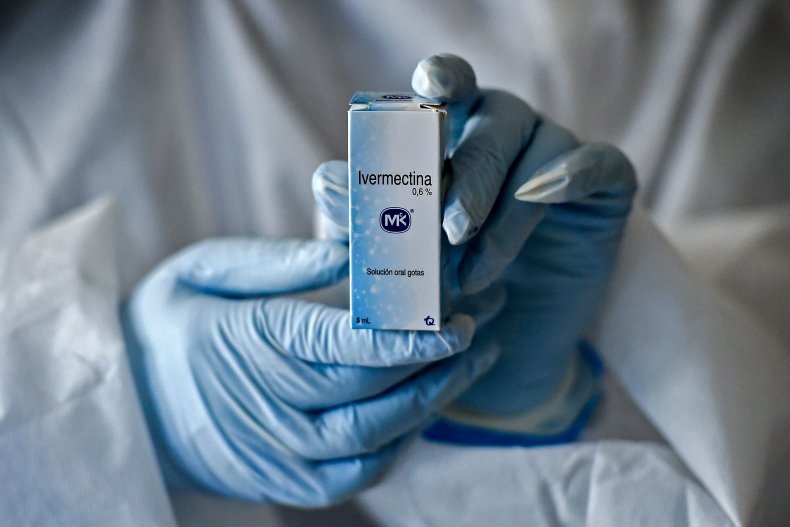 The measure was added to HB 2149 by Senator Rick Brattin, a Republican state lawmaker from Harrisonville, Missouri. Brattin, who admitted to buying ivermectin for himself in the past, said he had heard concerns from numerous doctors about the potential for losing their licenses over prescribing the drugs.
"Unfortunately, because of the politicization of those two drugs, [doctors are] being targeted," Brattin explained to The Kansas City Star. "I wanted to protect them from that."
The measure has also drawn heavy criticism, especially from Democrats.
"...The Missouri legislature has chosen to 'own the libs' by issuing a gag order against every pharmacist in this state from offering their medical opinion on taking either one of those medications—even if it could kill their patient," Lindsey Simmons, a former U.S. House candidate and Democrat, tweeted Thursday. "Pharmacists can be disciplined for informing the patient of the medication's risks, but not for simply handing it over. And for an authoritarian government that purports to be 'pro life' and for 'free speech,' they've put forward a law that prohibits one + could end the other.
Representative Patty Lewis, a Democratic state lawmaker and member of the committee that crafted the bill, explained to the Star that the measure was added in order to appease far-right elements in the state's Senate.
Ivermectin is traditionally prescribed as anti-parasitic for patients dealing with things like worms, and can also be useful against head lice and for skin conditions like rosacea. Hydroxychloroquine is typically used to treat malaria, and has also found use against conditions like lupus and rheumatoid arthritis.
Newsweek reached out to the office of Governor Parson for comment.