Missouri Children Selling AR-15 Rifle Raffle Tickets to Raise Money for Baseball Team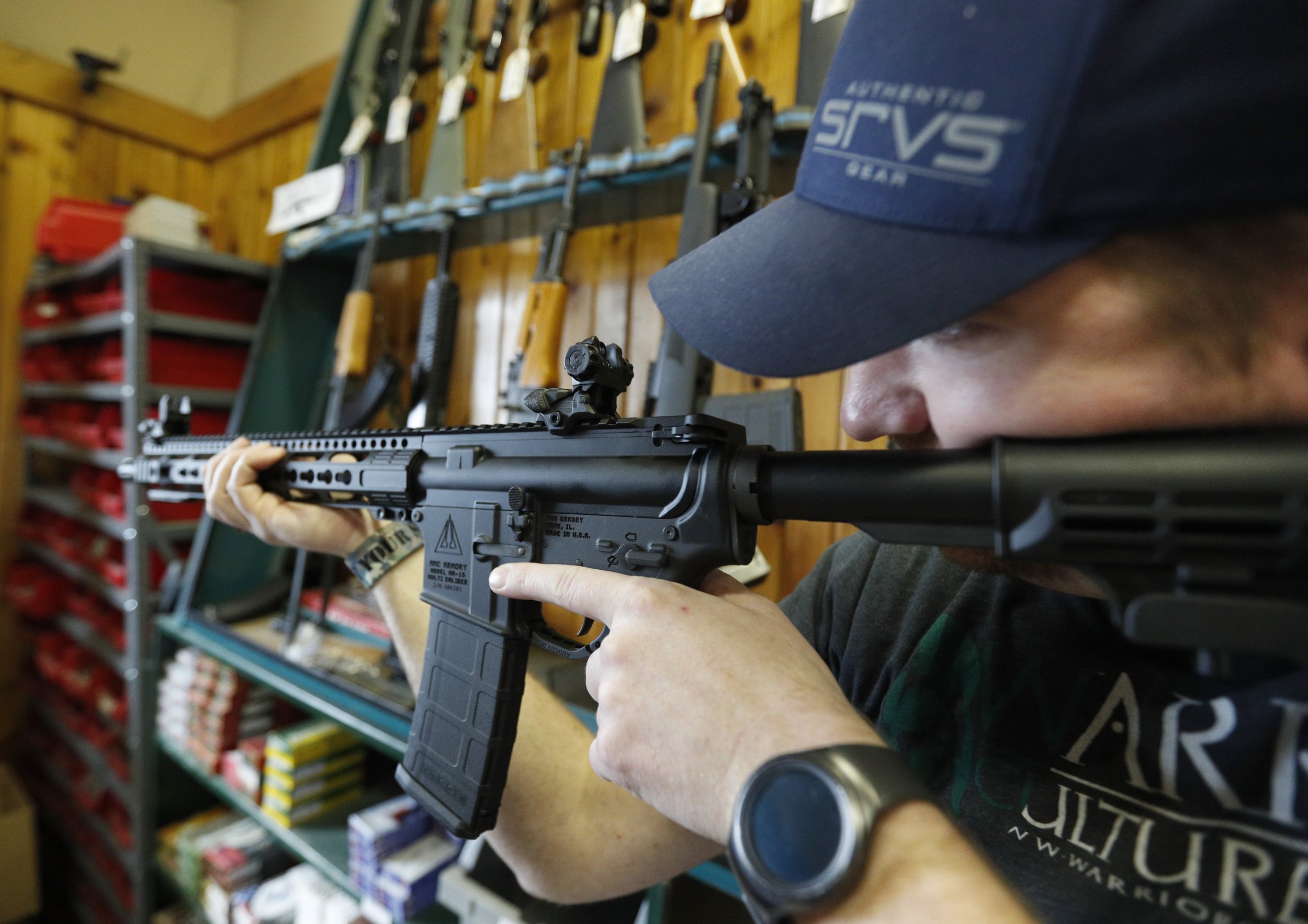 Third-grade children in Missouri are selling raffle tickets for an AR-15 rifle, the weapon used by the killer last week in the Florida school shooting, to raise funds for their baseball team.
Levi Patterson, the coach of the baseball team in Neosho, Missouri, told the Kansas City Star that the raffle was organized before the shooting in Parkland. However, they have decided to push on with the fundraiser despite an angry backlash from Facebook users.
According to the Star, a father of one of the children put forth the weapon for the raffle. He reportedly co-founded Black Rain Ordnance Inc., a weapons supplier based in Neosho.
Patterson said they had considered finding a different item to raffle following the mass shooting at Marjory Stoneman Douglas High School last Wednesday, but the team chose instead to "turn it into a positive thing" after receiving hateful comments on social media.
"One of the people... turned in [a Facebook post about the raffle] for I don't know what," Patterson said.
The Facebook post, which showed a weapon next to the school logo, was soon deleted after attracting brutal criticism from disgruntled members of the public.
Initially, Patterson mistakenly claimed the critics were from a hate group, but he corrected this by later saying that the people were a concerned group who had "every right to stand up for what they believe in."
"Are you all tone deaf? AR15 kills seventeen so you raffle a gun for child sports? Lord, people wake the hell up. Justify all you want but you are wrong, period," a user wrote in a comment on the since-deleted post on Patterson's Facebook page.
Patterson responded: "Gun raffles have been going on for years. Evil has and will always exist. Our hearts break for those involved, and we do not take that lightly."
"I applaud them for standing up for what they believe in. I just think they have feelings to this specific type of gun [that are] different than people around here do," Patterson told the Star.
According to the coach, donations have poured in alongside the online criticisms, with people as far away as Colorado purchasing raffle tickets.
On Wednesday afternoon, an assailant, later identified as 19-year-old Nikolas Cruz, stormed Florida's Marjory Stoneman Douglas High School with a AR-15 rifle, and fatally shot at least 17 people and injured 14 others.
Broward County Sheriff Scott Israel confirmed that Cruz was a former student at the school who was expelled last year for unknown "disciplinary reasons."