Missouri College Student Accused Of Convincing 5 Friends to Kill Themselves
A former Missouri college student is being accused of instructing several classmates on how to kill themselves and convincing them to go through with it.
A lawsuit filed by the parents of Alexander David Mullins and Joshua Michael Thomas alleges their fraternity brother, Brandon Grossheim, was responsible for their suicides. Mullins and Thomas both died at the AKL fraternity house at Truman State University, where Mullins lived.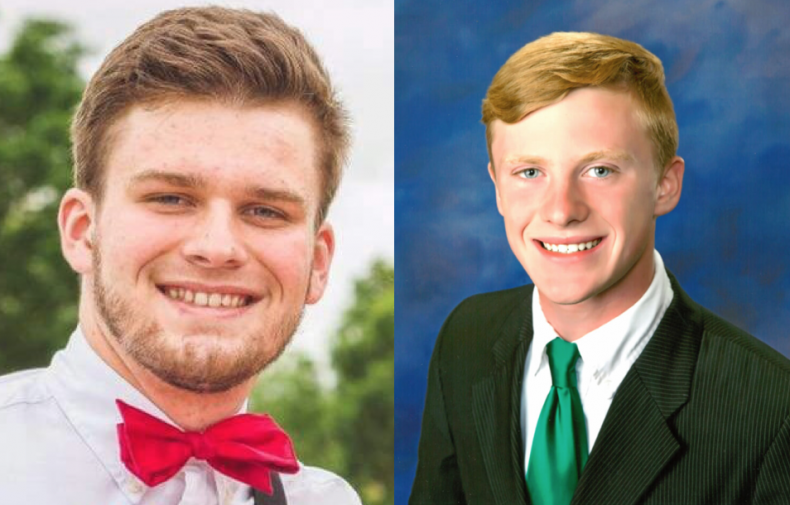 The suit also names Truman State and AKL as defendants, claiming both institutions were aware that "the victims were vulnerable and suffered from depression," but "still allowed the suspicious fraternity brother to be alone and have unfettered access to the victims."
According to filings, Grossheim claimed he "gave advice and step-by-step directions to people on how to 'deal with depression and do their own free will.'" It also alleges Grossheim, who referred to himself as "Peacemaker," gave students "advice on how to commit suicide."
Nicole Gorovsky, attorney for the parents filing suit, links Grossheim not only to Mullins and Thomas' deaths, but the suicides of three other young people—identified only as John Doe 1, John Doe 2 and Jane Doe in court papers. John Doe 1 was also member of AKL, while John Doe 2 was a friend who frequently hung out at the house but was not enrolled at Truman State.
In a statement to the St. Louis Post-Dispatch, John Doe 2's mother said he was an "honorary fraternity member."
According to Gorovsky, Grossheim had keys to each person's room and was the last person to see or talk to them before their deaths. The five all took their lives during the 2016-17 school year. According to the suit, the four men all "committed suicide by hanging." (Jane Doe's case is still under investigation, and information on her death is unavailable.)
AKL brothers told police Grossheim "had a known fascination with death," and began dating John Doe 1's girlfriend soon after his death. "[Grossheim] was even reportedly seen wearing one of the victim's clothing and carrying money that went missing from another victim's room after their deaths," said Gorovsky.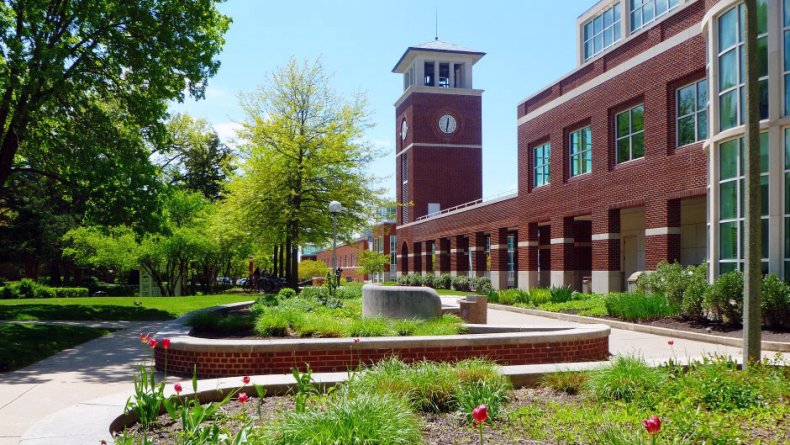 Grossheim moved out of the fraternity house after Doe 1's death, moving into an apartment across the hall from Doe 2. He later reportedly left Truman State without graduating.
In 2017 Police Chief Jim Hughes told the Post-Dispatch he believed the four men's deaths were linked: "In over 39 years in this business, all of which have been in college towns by choice, this series of events is very unusual and concerning at any number of levels."
Truman State University is a small liberal arts college in Kirksville, Missouri. In 2015, the college had just over 6,300 students.
Warren Wells, the school's general counsel, told The Daily Beast, that the university will "defend the suit vigorously." He added that as the AKL house was private property and not on university grounds, the school had no jurisdiction over it. "As the litigation proceeds, it will become clear that the university is not responsible for the deaths of these students," he said.
On Thursday, Jeremy Slivinski, executive director for AKL's national headquarters, told The Daily Beast that the organization hadn't had time to review the suit and "therefore cannot comment at this time."
Shortly after Thomas' death Grossheim posted a tribute to him on Facebook.
"I love you, bud. I know I told you that a lot, and it made me happy to know that you knew I meant it. We've been through a lot, together, and we grew very close. It really upsets me to lose you. I was so glad to be working with you, because it'd give us more time to hang out. I'll miss you more than you'll ever know. I hope that you are in a better place, now, and that you've found a peace of mind. "
In another post, he asked for a ride to Thomas' funeral, calling him "one of my best friends."
Grossheim also shared a post from the Truman State AKL's Facebook page that paid tribute to Mullins.
The case is reminiscent of that of Michelle Carter, who was found guilty of involuntary manslaughter for telling her boyfriend, Conrad Roy III, to get back in the cab of his grandfather's pickup truck as it filled with carbon monoxide.
Carter's case was recently explored in a two-part HBO documentary, I Love You, Now Die.
If you have thoughts of suicide, confidential help is available for free at the National Suicide Prevention Lifeline. The organization's tool-free hotline 1-800-273-8255 is available 24 hours a day.