Missouri Couple Must Plant Grass in Their Yard That Wife Is Allergic to, Judge Rules
Updated | They say the grass is always greener on the other side, but for one Missouri couple, that green grass could be mandatory.
A U.S. district court judge has thrown out a lawsuit brought by a Missouri couple who were in violation of a city ordinance mandating the amount of turf grass needed in their yard—even though the wife is allergic.
Related: Missouri town where sliced bread was created seeks state holiday
In 2014, Carl and Janice Duffner were told by the city of St. Peters, Missouri, that their yard was in violation of an ordinance stating that it had to be a minimum of 50 percent turf grass. According to court documents, they had covered their entire yard with a flower garden.
They were later given a variance by the city saying they still needed to have at least 5 percent grass.
After trying to fight the ruling through state courts, the Duffners filed in the Eastern District Court of Missouri, alleging that the ordinance could leave them with fines over $180,000 and possible prison time of 20 years.
In the ruling, Judge John A. Ross wrote that the plaintiffs had "failed to identify a fundamental right that is restricted by the Turf Grass Ordinance." Although the ordinance was enacted for aesthetic purposes mainly, Ross wrote that those reasons "have traditionally been held to advance a legitimate government interest."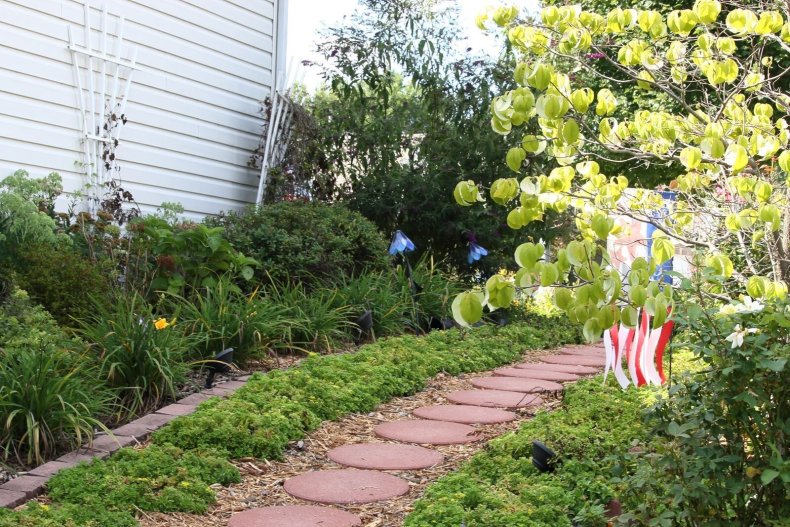 The Duffners' attorney, Dave Roland of the Freedom Center of Missouri, said in a statement that the law was "one of the most bizarre" he'd ever seen. "There is absolutely nothing unlawful or harmful about the Duffners' flowers, yet St. Peters is threatening them with extraordinary fines and decades in prison simply because they choose to grow flowers instead of a plant that makes them sick."
In an email, Roland said that the case was "the most important property rights case in the country right now," and that they would appeal in the 8th Circuit Court of Appeals and even take the case to the U.S. Supreme Court, "if necessary."
In a statement, the city of St. Peters said that it "follows all laws and regulations in the establishment and enforcement of our ordinances for the betterment of our community. The City appreciates the court's finding in support of the City's ordinance."
This story was updated with the statement from the city of St. Peters.