Missouri Family Files Wrongful Death Lawsuit Against Police After Son Was Killed in High-Speed Chase
A family in Missouri has filed a wrongful death lawsuit after their son died last year during a police pursuit.
Krystofer Batsell, 21, was driving home from a friend's house and heading to his brother's birthday dinner in November, St. Louis Fox affiliate KTVI reported, when he was struck and killed by another driver, who was fleeing from police.
The driver who police say hit Batsell's car, Aron Richardson, has been charged with felony murder in the second degree, resisting arrest, driving while intoxicated and possession of a controlled substance. A spokesman for St. Charles County confirmed the charges in a statement to Newsweek, as well as the county's belief that Richardson is solely responsible for Batsell's death.
But the Batsell family, who sued Richardson in December for wrongful death, according to St. Louis CBS affiliate KMOV, has now added St. Charles County, the St. Charles County Police Department and St. Charles County Police Officer Amanda Hopkins to the lawsuit.
The lawsuit, obtained by KTVI, states that Hopkins pulled over Richardson for speeding and learned that he had non-moving violation traffic warrants with a total bond of $540. Hopkins called for backup, but when the second officer arrived, Richardson sped away from the scene.
The attorney for the Batsell family, Grant Boyd, told Newsweek the police department and officer involved in the pursuit need to be held accountable for Batsell's death. He said the family is frustrated with the lack of accountability from the police department and officer involved.
"Through our investigation over the past four months, it shows this pursuit should have never taken place," Boyd said. "It appears that they are attempting to negate civil liability, and it's supposed to be their responsibility."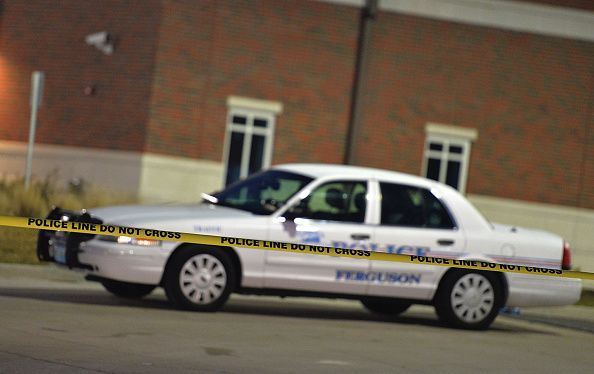 During the pursuit, Richardson and the officers exceeded speed limits, drove erratically and did not obey traffic signals, according to the lawsuit.
The National Institute of Justice defines a police pursuit as "an active attempt by a law enforcement officer on duty in a patrol car to apprehend one or more occupants of a moving motor vehicle, providing the driver of such vehicle is aware of the attempt and is resisting apprehension by maintaining or increasing his speed or by ignoring the law enforcement officer's attempt to stop him." The institute notes that a police pursuit "may embrace traffic offenses, including speeding itself, and felonies."
In a statement to Newsweek, a spokesperson from St. Charles County said the county is aware of the changes to the lawsuit and stands behind the notion that Richardson's actions are the cause of Batsell's death.
"St. Charles County is aware that there is a motion to bring the County and Officer Hopkins into an existing lawsuit filed by the Batsell family against Aron Richardson," the statement read. "The County Prosecuting Attorney's Office has filed charges against Aron Richardson in the death of Krystofer Batsell. The County believes Richardson's actions are the sole cause of the death. Richardson is awaiting trial for felony murder in the second degree, resisting arrest by fleeing, possession of a controlled substance and DWI. The focus is on prosecuting Richardson for the crimes the County believes he committed that led to the death of Mr. Batsell."