Missouri Grand Jury to Hear Testimony From Pathologist Hired By Michael Brown's Family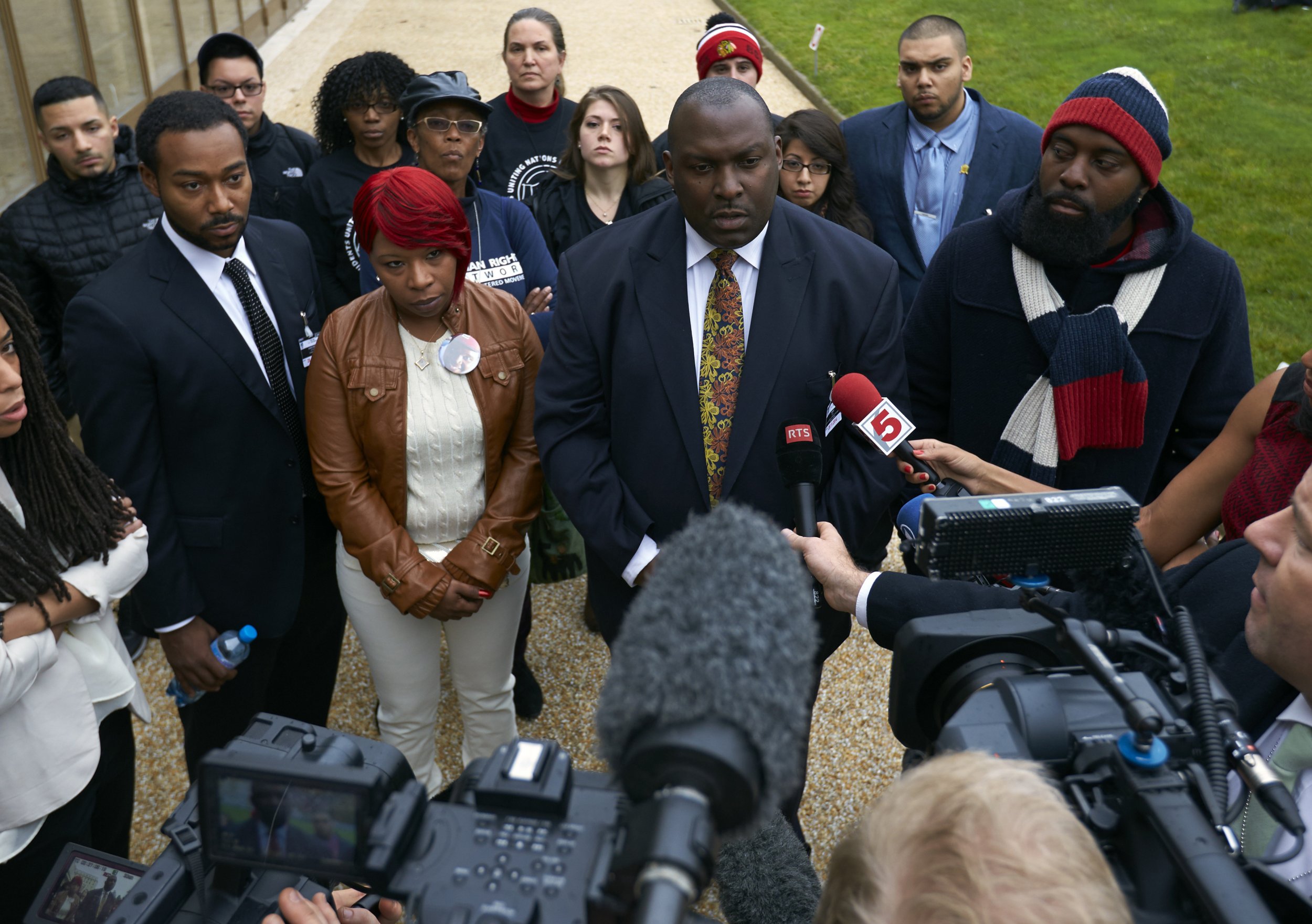 FERGUSON Mo. (Reuters) - A Missouri grand jury looking into the police shooting of unarmed teenager Michael Brown will hear testimony on Thursday from a private pathologist hired by Brown's family to perform an autopsy, a representative for the family said on Wednesday.
The grand jury is expected to reach a decision this month on whether to indict Darren Wilson, the white police officer who shot and killed the 18-year-old Brown, who was black, on Aug. 9 in the St. Louis suburb of Ferguson.
The shooting unleashed weeks of racially charged protests in Ferguson, a mostly black town with a mostly white police force and local government, and also set off renewed nationwide debate over police tactics, especially against young black men. Schools and businesses in Ferguson are bracing for violent protests if the grand jury does not indict Wilson.
Michael Baden, a forensic pathologist from New York, will testify before the St. Louis County grand jury on Thursday, said Adner Marcelin, public relations manager for Benjamin Crump, one of several lawyers working with Brown's family.
Conflicting witness accounts of the shooting have described a struggle between Brown and Wilson or said that Brown put his hands up.
Brown was shot at least six times, twice in the head, according to Baden.
Missouri officials did a separate autopsy.
Related: Missouri Governor Outlines Law Enforcement Preparation for Jury Announcement in Ferguson Case
Community activists in Ferguson on Wednesday called for a national boycott of retailers over the Thanksgiving weekend, a major shopping period, as a sign of solidarity with Brown's family.
"That will put pressure on businesses, who will put pressure on the politicians to do the right thing," said Zaki Baruti, head of the Universal African People's Organization in St. Louis.
There are also two federal investigations under way, one into the shooting and one into wider policing practices in Ferguson.
Michael Brown's parents spoke in Geneva on Tuesday to the U.N. Committee on Torture and asked for continued U.N. pressure on the U.S. government over police accountability.
Missouri Governor Jay Nixon said on Tuesday that the National Guard was on standby to respond to violence after the grand jury decision.
Baruti declined to predict how the community might react if Wilson is not indicted.
"We are expecting the right thing do be done," Baruti told reporters on Wednesday. "Once the decision comes, keep watching."