Missouri Lawmaker Calls for Confederate Monument Vandals to Be "Hung From a Tall Tree"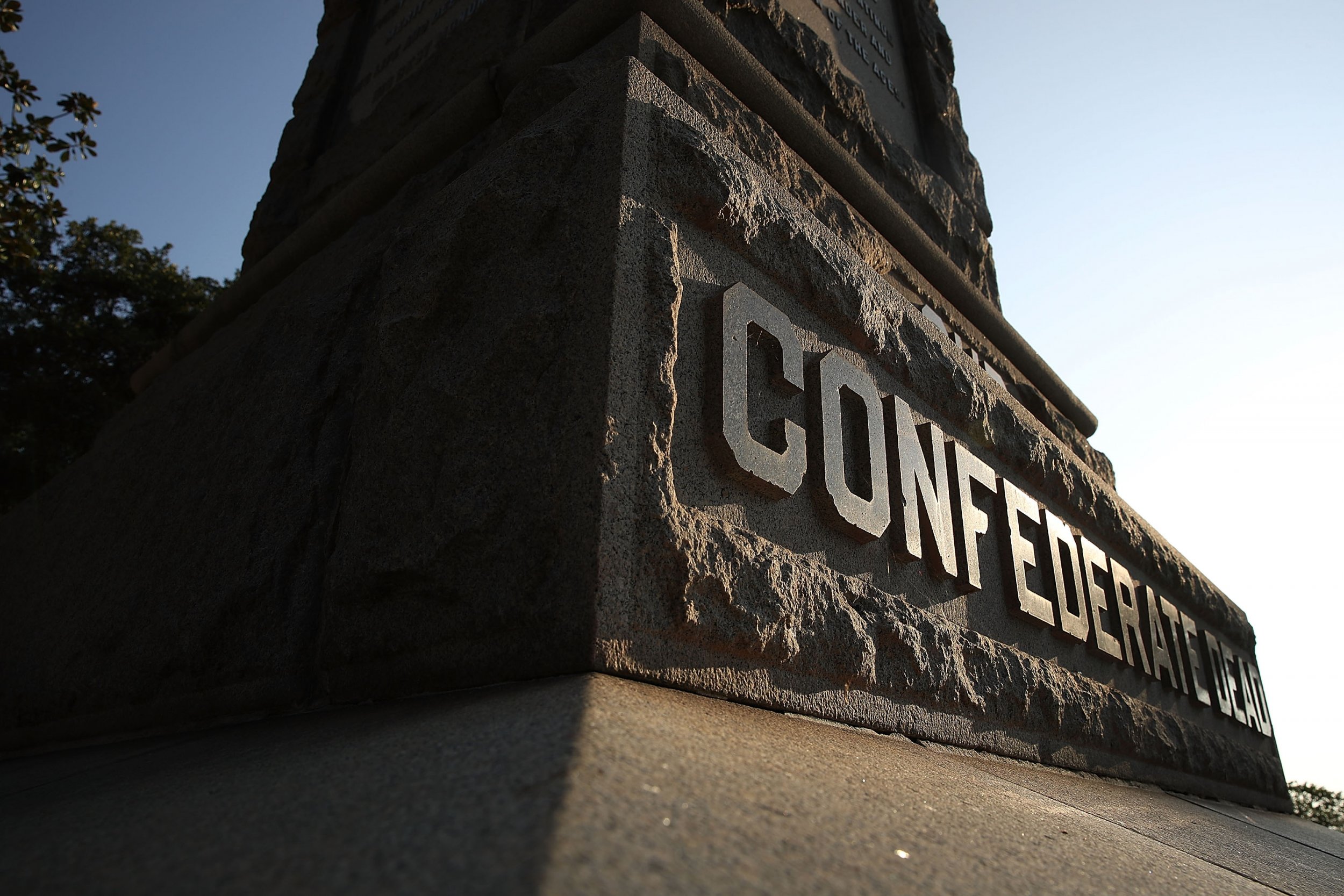 There are calls for a Missouri lawmaker to resign after he seemingly suggested the people responsible for vandalizing a Confederate monument with paint at Springfield National Cemetery should be lynched, the St. Louis Post-Dispatch reports.
Representative Warren Love, a Republican from Osceola, Missouri, responded to the news of the vandalism with a Facebook post on Wednesday that said, "This is totally against the law. I hope they are found & hung from a tall tree with a long rope."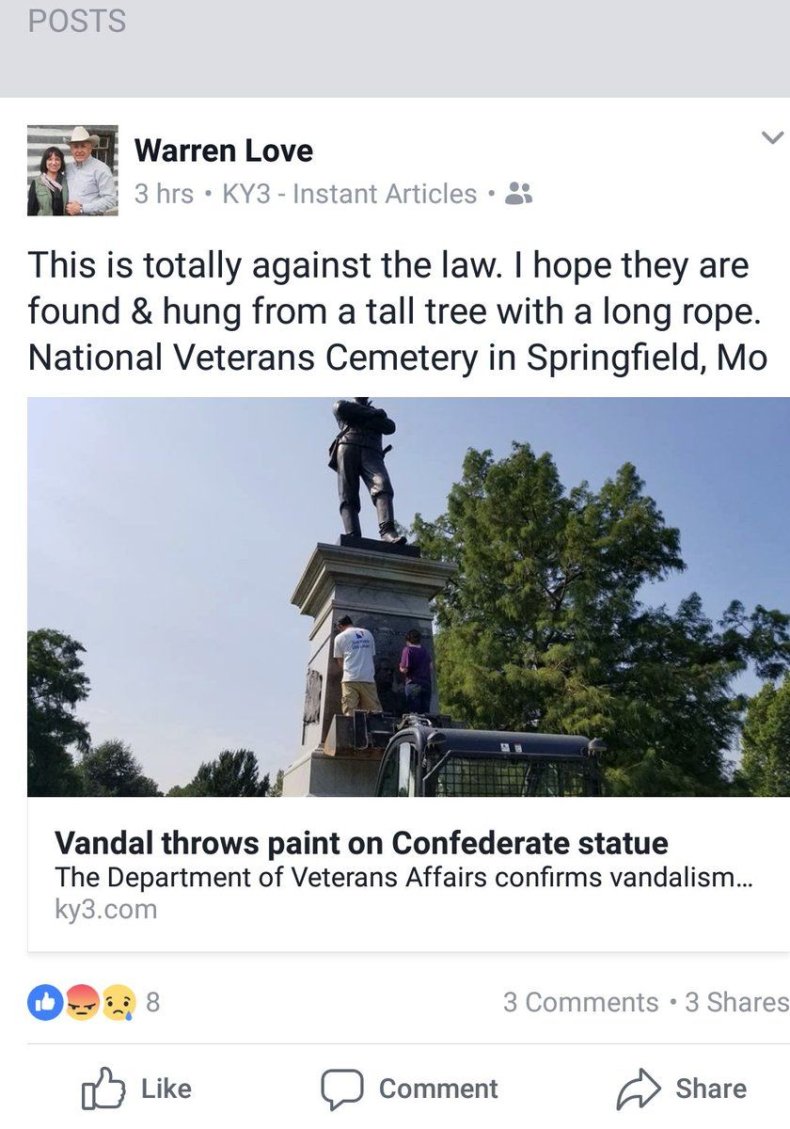 The backlash to Love's incendiary language was swift.
The chairman of the Missouri Democratic Party, Stephen Webber, called for Love's resignation in a tweet, stating, "Calls for political violence are unacceptable."
In a separate tweet, Webber claimed Love has a "history of racism and bigotry."
Representative Shamed Dogan of Ballwin, the only black Republican in Missouri's legislature, according to the Post-Dispatch, said in a tweet, "Vandalizing property is wrong, but hoping for people to be hung/lynched over it?? Way over the line!!"
"What is wrong with us #moleg?," Dogan added.
Representative Bruce Franks, a Democrat from St. Louis, responded to Love with a tweet that simply stated, "Damn Warren that's how you feel?"
Love's Facebook post appears to have been deleted from his page. He confirmed to the Post-Dispatch that he posted it, but said he was not condoning lynching.
"That was an exaggerated statement that, you know, a lot of times is used in the Western world when somebody does a crime or commits theft.... That's just a Western term, and I'm very much a Western man.... You know, I wear a coat. You know, I dress Western. And, you know, I'm the cowboy of the Capitol," Love said.
His remarks and the general response to them are emblematic of the heightened racial tensions in the U.S. at the moment, particularly in relation to the ongoing, heated debate over the removal of Confederate monuments. The recent tragic events in Charlottesville, Virginia, have shown just how divisive this issue can be.
Love seems to be on the side of those who believe the monuments are a part of American history and represent Southern heritage. Proponents of removing the monuments contend they're symbols of white supremacy that glorify traitorous racists.
A recent Reuters/Ipsos opinion poll found a majority of American adults (54 percent) feel Confederate monuments should be preserved in public spaces. Meanwhile, many U.S. cities are actively removing Confederate monuments.