Missouri Representative Says Most Rapes Are 'Date Rapes or Consensual Rapes' as He Backs Strict Abortion Ban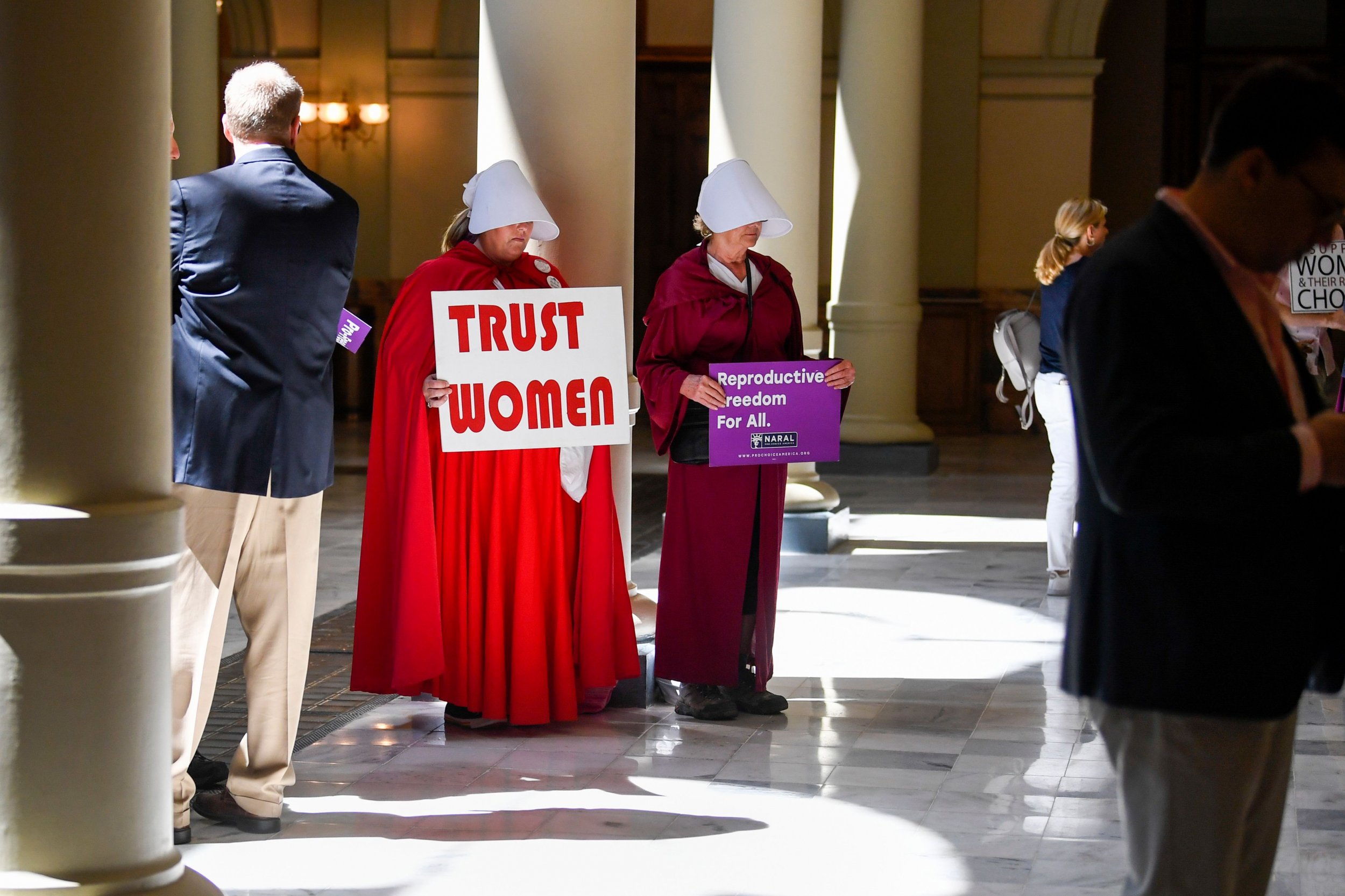 A Missouri state lawmaker seemed to claim that many cases of sexual assault were "consensual rape" before he and other members of the state legislature passed a bill banning abortions after eight weeks of pregnancy.
The bill, which is expected to be signed by Republican Governor Mike Parson, passed the House by a vote of 110-44 on Friday. It allows exceptions for medical emergencies but not for rape or incest. Doctors who perform abortions after eight weeks can be sentenced to 15 years in prison. The bill includes provisions for less restrictive measures if courts do not allow the original eight-week limit.
Republican Representative Barry Hovis, who worked as a law enforcement officer for more than three decades, said, "By having this point not start until eight weeks, let's just say someone goes out, and they have—or they're raped, or they're sexually assaulted, one night after a college party. Because most of my rapes were not the gentlemen jumping out of the bushes that nobody had ever met. That was one or two times out of 100. Most of them were date rapes or consensual rapes, which were all terrible.
"Let's just say someone is sexually assaulted. They have eight weeks to make a decision," continued Hovis. "I've never really studied it, but I've heard of the morning-after pill, where if someone feels they've been sexually assaulted, they could go do that. It gives them ample time in that eight weeks to make those exclusions. Which I may not be comfortable with, but it does give those people that exclusion."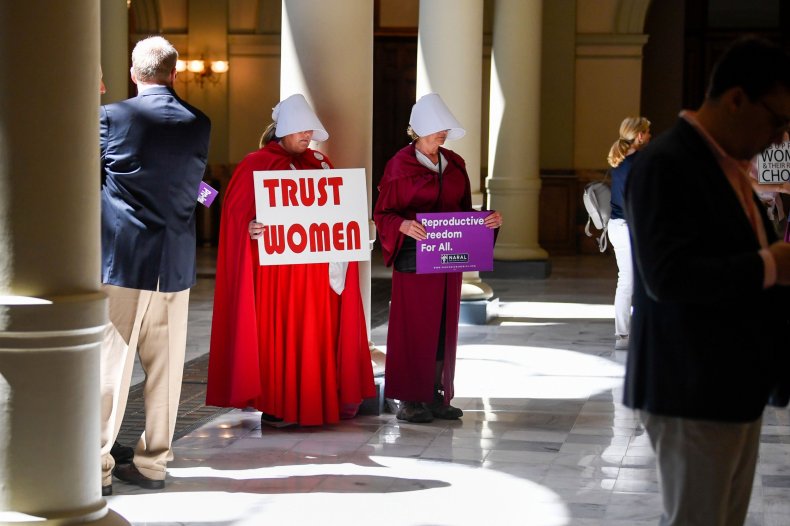 State Representative Raychel Proudie noted that consensual rape did not exist. Kansas City Star reporter Crystal Thomas wrote on Twitter that she had later spoken with Hovis, who said he had misspoken and meant to speak about law enforcement officers investigating whether cases involved consensual sex or rape. He also said "there is no such thing as consensual rape" multiple times, according to Thomas.
Hovis' remarks evoke those from former Missouri congressman Todd Akin. In 2012, while speaking about abortion, Akin was asked whether he thought abortion was justified in cases of rape.
"It seems to be, first of all, from what I understand from doctors, it's really rare. If it's a legitimate rape, the female body has ways to try to shut the whole thing down," Akin replied.
The Missouri bill faced fierce opposition, and protesters were removed from the legislature when they interrupted debate.
Democrats railed against the bill. Representative Sarah Unsicker listed "ways that women around the world who don't have access to legal abortion perform their own."
"Knitting needles, bicycle spokes, ballpoint pens, jumping from the top of the stairs or the roof," she said, adding that "we will be killing women with this bill."
The legislation was passed during a momentous week for the nation's abortion laws.
Alabama Governor Kay Ivey signed the country's most restrictive abortion legislation into law on Wednesday. The legislation, which bans virtually all abortions, sparked outrage from pro-choice advocates and civil rights groups. The bill will not take effect for six months, and the ACLU has vowed to sue to prevent it from doing so.
This year, eight states have passed laws to ban abortion after a fetal heartbeat is detected, which often occurs before women know they are pregnant.