Missouri Man Jason Siesser Tried to Buy Enough Chemical Weapons to Kill 300 People on Dark Web
Jason Siesser, a 46-year-old resident of Columbia, Missouri, has been sentenced to 12 years in federal prison. He has pleaded guilty to charges involving his use of the dark web to purchase enough chemical weaponry to kill 300 people.
On July 4 and August 5 of 2018, Siesser ordered a total of five 10-milliliter units of dimethylmercury, a highly volatile, reactive, flammable and colorless neurotoxin that is easily absorbed through the skin. The chemical can cause severe mercury poisoning. Such poisoning can result in slurred speech, physical impairment, vomiting, blindness, loss of hearing, coma and even death.
Siesser ordered enough of the chemical to capably kill around 300 people, the U.S. Department of Justice (DOJ) said. He reportedly made his purchases off of the dark web, a part of the internet that is only accessible through special software that lets users and website operators remain untraceable and anonymous.
The Missouri resident made one of his purchases using roughly $150 in Bitcoin, a digital cryptocurrency. He ordered the chemicals using the name of a juvenile without the juvenile's permission. The DOJ didn't specify how Siesser acquired the young person's name.
He also reportedly told the seller that he planned on using the chemicals soon after he acquired them. Prosecutors doubted that Siesser had made plans for a public attack however, the Associated Press reported.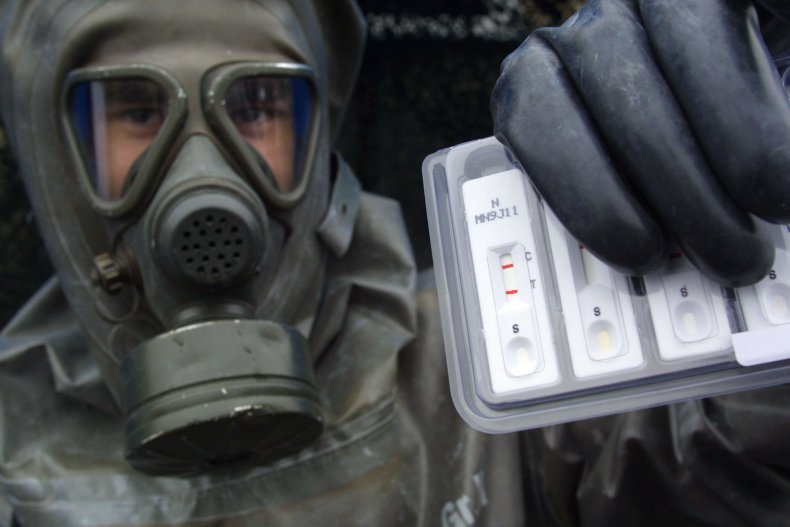 After legal authorities obtained a search warrant for Siesser's home, they located what Siesser ordered and found that it was chemically inactive.
Authorities also found 100 grams of cadmium metal, approximately 500 milliliters of hydrochloric acid and 10 grams of cadmium arsenide, a toxic compound that can be deadly if ingested or inhaled. An invoice showed that he had purchased the three chemicals on March 30, 2018.
Authorities also reportedly discovered Siesser's writings expressing "heartache, anger and resentment" over a breakup. His writings hoped that the person who caused the heartache would die.
Siesser pleaded guilty to one count of attempting to acquire a chemical weapon and one count of aggravated identity theft. A Jefferson City federal court sentenced him on Tuesday.
Siesser is just the most recent man to be charged in connection with dangerous chemicals. In 2019, North Carolina resident Joshua Hunsucker was accused of allegedly poisoning his wife with eye drops.
Court documents alleged that Hunsucker put a dangerous chemical ingredient called tetrahydrozoline into her water. While tetrahydrozoline is often used to relieve eye redness caused by irritants, it can lead to toxic blood levels if ingested in high quantities.
Newsweek contacted the DOJ for comment.