Missouri Man Missing for a Week Found Alive in a Wrecked Car at the Bottom of a Ravine
A man from Lee's County, Missouri, was found alive and trapped in a wrecked car at the bottom of a ravine, having been missing for a week.
A dirt bike rider using local trails came across Ryan Linneman, 37, on Wednesday evening during a chance encounter at the bottom of a 50-foot descent between Raytown Road and View High Drive, Kansas, local newspaper The Kansas City Star reported. The driver found Linneman around 5:40 p.m. in a tan-colored 2004 Honda Accord⁠—the same car Linneman was driving on October 9, the last time he was seen before being declared missing.
Linneman was taken to hospital and admitted in critical condition after the officers from Kansas City Police Department who responded to the scene found him with life-threatening injuries. Staff at Lee Summit Police Department confirmed Linneman's identity on Thursday.
"Never seen anything like it," Sargent Bill Mahoney, crash investigation supervisor for the Kansas City Police Department, told The Kansas City Star. "Especially this many days, if in fact he had been there that entire time, that would be really unusual."
Linneman was unconscious and remains in a local intensive care unit as of Thursday afternoon. Mahoney told local reporters he could survive.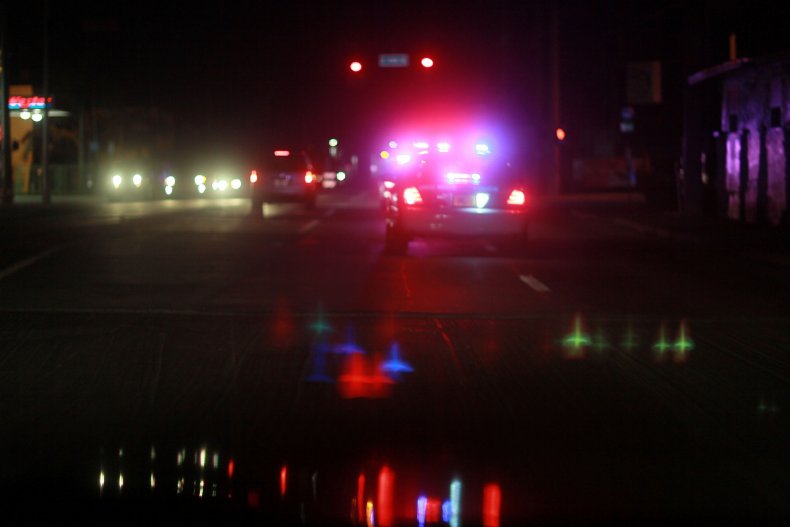 Linneman was declared missing on 10 October by his wife, The Kansas City Star reported. In the days following, police deployed several methods to find the missing person—including interviewing friends, relatives and co-workers, investigating social media and credit card activity and attempting to identify his location based on cell phone data and his license plate. When these methods failed, police requested help from the public.
Crash investigators say there is no evidence that another vehicle was involved in the incident. Instead, it appears Linneman's Honda Accord drifted off the right shoulder and hit a road sign before falling down the incline into the ravine. Before the crash, Linneman had been traveling eastbound along the I-470.
The dirt bike rider who found Linneman in this chance encounter told reporters he assumed the man had died, but called emergency services immediately after he realized he had survived.
Linneman's family has not spoken publicly about the accident but did release a statement on social media, saying he is dealing with multiple medical conditions but they are "blessed to say he is still alive."
It is not known if Linneman became unconscious immediately after the crash or sometime after, or indeed if he had anything to eat or drink. Typically, the amount of time humans can go without drinking is three days. However, this can vary depending on age, weight, health, height, sex and activity levels.
People can survive without food for much longer. Take for example Rita Chretien, who found herself alive but stranded after her vehicle became stuck in a Nevada bog. Chretien survived for 48 days with only some trail mix, candy and stream water for sustenance, Medical Express reports. Earlier this year, Newsweek reported on the case of a 32-year-old Texas man who, like Linneman, was involved in a car accident and survived for five days without food and water.
Newsweek has reached out to Lee's Summit Police Department for comment.