Missouri Police Looking for Suspect in Fatal Shooting of Man Celebrating His Birthday at Waffle House
Police in Missouri are looking for a suspect in the fatal shooting of a man celebrating his birthday with his girlfriend at a Waffle House.
Justin Jones was shot inside the Waffle House in the 4500 block of James S. McDonnell Boulevard in Berkeley, Missouri, shortly after midnight on Tuesday, St Louis police said. KSDK reported Jones had just turned 26 and was marking the occasion with his girlfriend.
The St. Louis County Police Department said Berkeley police officers were called to the scene at around 12.08 a.m. on Tuesday. A police spokesman told Newsweek that they believe Jones was sitting inside the restaurant when someone opened fire from the outside.
Jones sustained at least one apparent gunshot wound and was taken to hospital, where he was pronounced dead, police said. The Berkeley Police Department requested St. Louis County Police Department's Bureau of Crimes Against Persons conduct the investigation, the police spokesman added.
St. Louis County police said they don't know if the shooting was a targeted attack or a random killing, KSDK reported. No suspects are in custody and police are still searching for the shooter.
Tributes have been paid to Jones since news of his death spread through the community, with friends describing him as a big-hearted person who was trying to make the world a better place.
Jones was a mentor for middle and high school kids in the Gentleman of Vision Step program in the local community. Marlon Wharton, who started the mentorship program a decade ago, told KMOV: "I am still in shock because this is someone I watched grow up from a teenager to a grown man."
Wharton also addressed Jones' killer, saying: "You've put a hole in the hearts of his mother and family. How is that fair to any family to be missing a son who stood for something positive?"
Tyale McNary, who was also a part of the mentorship program, told KSDK: "There are no words to describe how big his heart was. It's a tremendous loss to the city really when you look at someone trying to do something good and trying to be positive."
The Waffle House was closed for a short time after the shooting before reopening for business.
A Waffle House spokesperson confirmed to Newsweek that the company is working with police on the investigation. "Our thoughts are with the victim's family and all those affected by this event. We are continuing to work with the police as the investigation continues."
Anyone with information about the shooting is urged to call the St. Louis County Police Department at 636-529-8210 or CrimeStoppers to remain anonymous at 1-866-371-8477.
This article has been updated with additional information from the St. Louis County Police Department and a comment from Waffle House.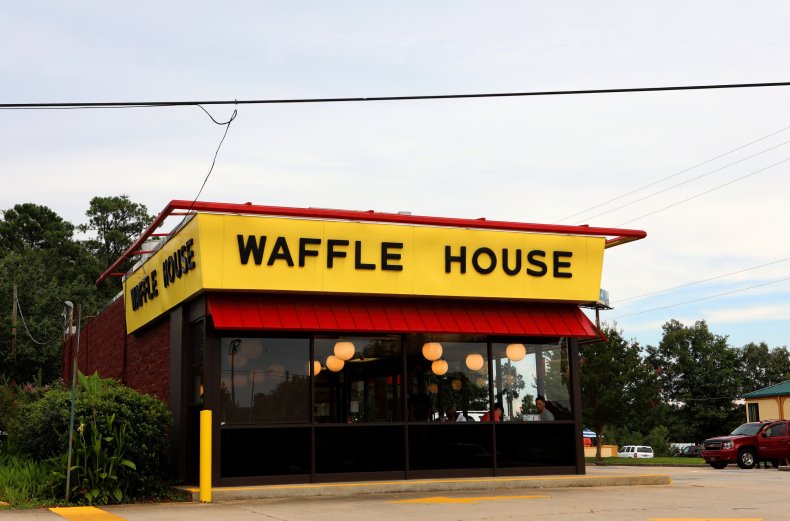 Missouri Police Looking for Suspect in Fatal Shooting of Man Celebrating His Birthday at Waffle House | U.S.