Missouri Man Smashed Wife's Head With Hammer and Then Kept Dead Body in Freezer for 4 Years
A 57-year-old Missouri man has been indicted on second-degree murder charges after the beaten corpse of his wife was found in a freezer.
Larry Dinwiddie, of Marshfield, 35 miles north east of Springfield, admitted to strangling and bashing his wife over the head with a hammer before disposing of her body in the freezer, police said.
The body of Cynthia Dinwiddie was discovered on Monday when staff at the McFadin Storage facility outside the town broke open the man's padlocked unit after complaints of a rancid smell.
Webster County Sheriff Roye Cole said the staff who opened the unit first discovered random food items, before being shocked at the discovery of a bloodied, frozen corpse.
"Lo and behold, they did not expect that," he told the Springfield News-Leader.
Cole said sheriff's deputies working with the Missouri State Highway Patrol arrested Dinwiddie after deceiving him into returning to the storage facility.
"We told him the freezer quit working and he needed to hurry up and get back here," Cole said.
At the time of the call, Dinwiddie reportedly said he was in the Denver area, but arrived at the site at 2 p.m. on Tuesday. He was arrested without incident.
"He was very cooperative. He knew the jig was up," Cole said.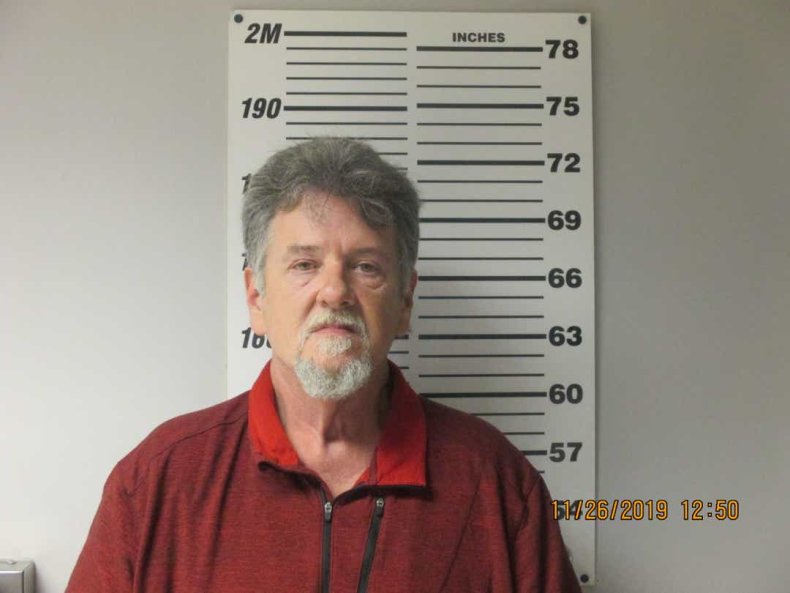 Following police interviews, officers said Dinwiddie confessed to killing his wife four years ago after an argument in their North Street home.
According to an affidavit filed on Wednesday, and seen by the Springfield News-Leader, Dinwiddie alleged his wife threw the hammer at him in the course of the dispute before he lost his nerve.
Dinwiddie also described his wife as an "abusive alcoholic" in the affidavit and said he hit her with "everything" he could after not being able to take it anymore, reports the Associated Press.
The document also stated that the body was kept in the house until six months ago, at which point it was moved to the storage facility.
When asked why he held onto the body for so long, Dinwiddie reportedly told officers he did not know what else to do with it, the affidavit reportedly said.

Dinwiddie said he even enlisted the help of his friends to move the freezer unit to the storage facility, without telling them what was contained inside.
Following the discovery, police confirmed to the Associated Press that an autopsy will take place on Monday after the body was given time to thaw.

Dinwiddie was charged with second-degree murder, abandoning a corpse and armed criminal action. He faces the prospect of life in prison.
Newsweek has contacted the Webster County Sheriff's Office for a statement.