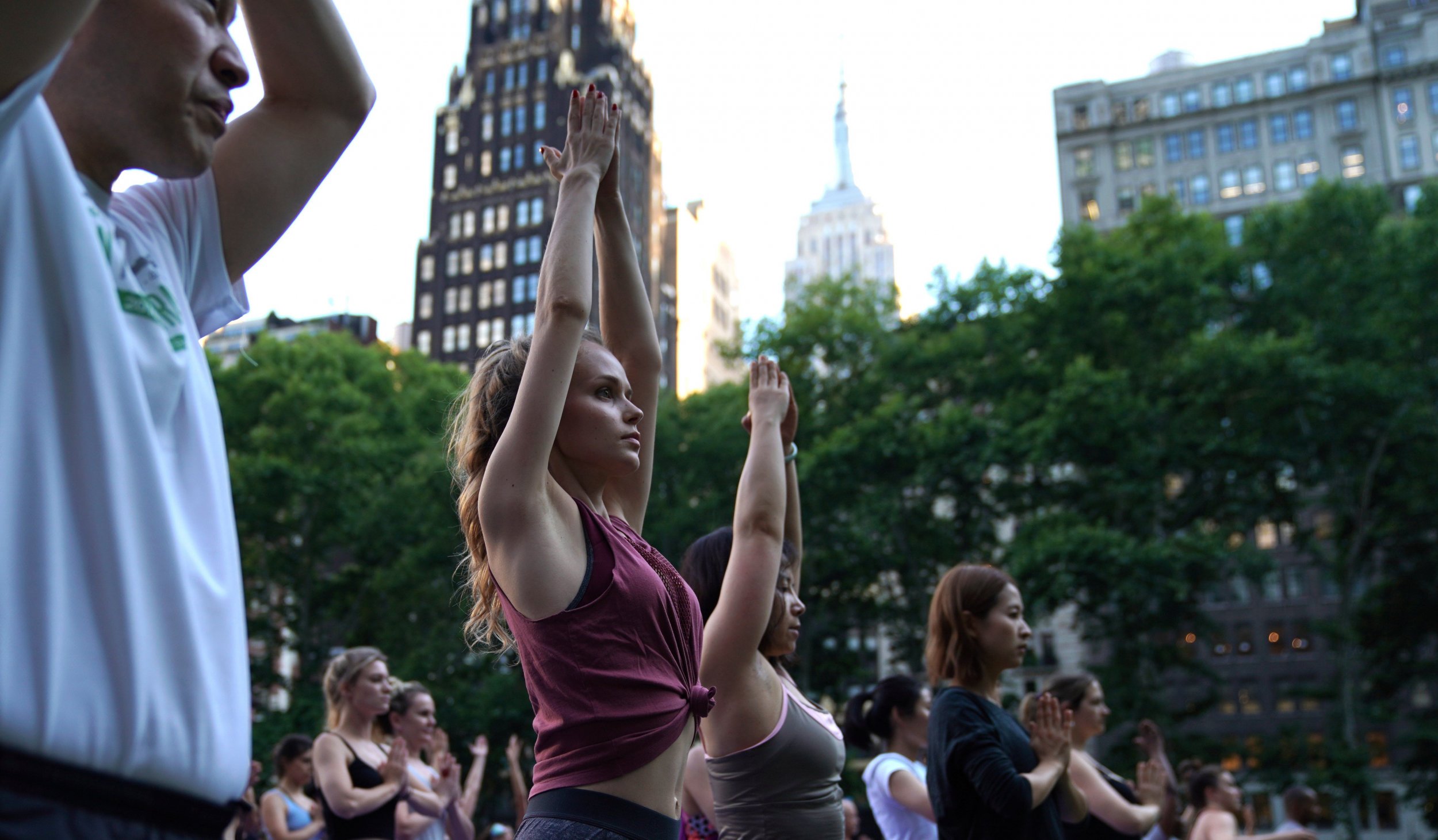 A pastor has called Hinduism "demonic," meditation "spiritually dangerous" and yoga "diametrically opposed to Christianity."
Speaking at the James River Church in Ozark, Missouri, Pastor John Lindell delivered a sermon called "Haunted: Pursuing the Paranormal," whcih encouraged Christians to stop practicing yoga.
Lindell made his comments on October 28, but yogis have since spoken out against his claims, USA Today reported. The megachurch reportedly had a congregation of about 10,500 people in 2016, the newspaper noted, and local instructors said they were experiencing the effects of the pastor's condemnation.
Lindell said the practice of yoga, meditation and forms of Eastern mysticism was evidence that Western society's obsession with the "paranormal" had "worked its way into everyday life."
He claimed that "Hinduism is demonic," and that "yoga poses were created with demonic intent, to open you up to demonic power.
"To say the positions of yoga are no more than exercise are tantamount to saying water baptism is just aqua aerobics," Lindell said.
The "dangerous" meditation often practiced during yoga leaves Christians "spiritually" vulnerable, he said.
Local yoga instructors have spoken out against the sermon, noting a drop in attendance at their classes following his remarks. "It hurt... It could have been a coincidence, but it's interesting," yoga teacher Heather Worthy told USA Today. The sermon was "quite ludicrous," she added.
"This is our sole source of livelihood," local yoga studio owner Stephanie Wubbena told USA Today. "One yoga studio lost over 10 members the Monday after the sermon." She said Lindell was right to say the practice had "pagan origins," but added that Christmas and Easter did too.
Just as Christians mark Christmas with evergreen trees today, ancient Romans used to celebrate the mid-December feast of Saturnalia by decorating their homes with such plants, for example. Ancient Celtic priests and Vikings also revered the trees, according to History.com.
"The blatant hypocrisy was just so overwhelming," Wubbena said.
The church responded to USA Today with a statement defending the sermon. "As a church our heart is to provide people with Biblical insight and teaching that will strengthen their faith and their daily walk with God," it read, adding that the church would encourage anyone interested in Lindell's sermon to watch it online.
The church did not immediately respond to Newsweek's request for comment.
Although yoga has roots in Hinduism, modern yoga performed in the West often incorporates elements unrelated to its religious history, including British Army gymnastics and movements from Indian wrestling, The New Yorker has reported.
"Yoga can be practiced without barriers of age, race, religion, culture or station," India's External Affairs Minister Sushma Swaraj told the European Parliament earlier this year. "Today, more than ever, the world needs yoga."