Missouri Most Concerning State in U.S. for Delta Variant, Cases Up 200 Percent Since June
Missouri is the most concerning state in the country as the Delta variant of the coronavirus continues to spread, the director of the National Institutes of Health (NIH) said Thursday.
"When I look at the map, Missouri actually jumps out as the place that I'm most worried about because there's a lot of cases now happening very rapidly," Dr. Francis Collins told McClatchy's bureau in the District of Columbia.
Collins, who has been the institute's director for over a decade, warned that the Delta variant is "highly contagious."
"Anybody who's not vaccinated is in a danger zone.... The chances of getting infected in Missouri are getting really high, and that means potentially serious illness or even death," Collins added.
Coronavirus surges in parts of Missouri are among the worst outbreaks in the U.S. The state's seven-day average is nearly 1,200 new positive cases of infection each day, up roughly 200 percent from June 1, when the seven-day average of reported cases hovered around 400.
"We recognize Missouri was the first to experience a surge in cases, largely due to the arrival of the Delta variant and low vaccine uptake," Lisa Cox, communications director for Missouri's Health and Senior Services Department, told Newsweek.
"We appreciate the partnership of our federal partners for their support and engagement in the situation we are experiencing and hope that lessons can be learned and best practices utilized in other states that are seeing increased COVID-19 activity," Cox said.
She added, "Most importantly, we continue to encourage anyone age 12 and older to be vaccinated. It is the best defense against the virus. It is safe. It is effective. It is the way to get us past COVID-19."
Less than halfway through July, Missouri has seen more coronavirus cases than in all of June. The state added 12,680 cases in June but surpassed 13,000 cases in the first two weeks of July, according to KTVI in St. Louis.
Springfield Mayor Ken McClure said Monday the state was "truly in a very dangerous predicament."
"While we are one of the unfortunate few early hot spots of the Delta variant, we are not giving up," McClure said at a press conference. "It is not too late. We need to stay the course."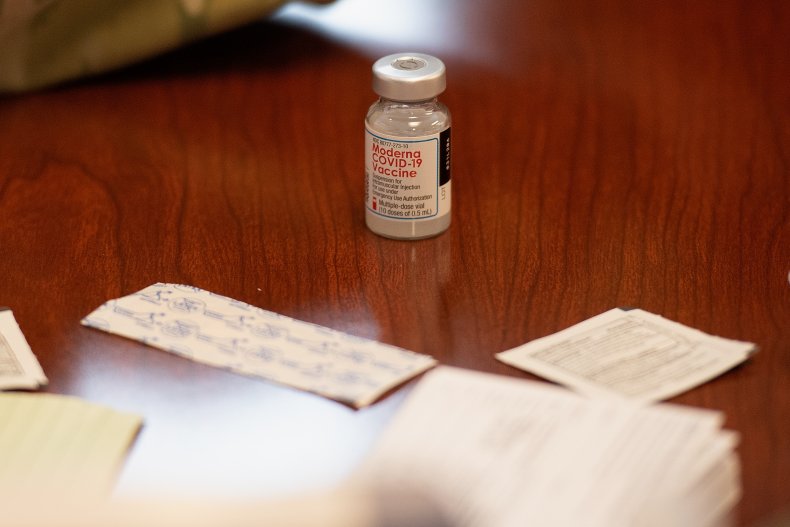 The state Health and Senior Services Department warned Thursday that several counties in the southwest portion of the state were experiencing a surge in new cases and hospitalizations.
"This Hotspot Advisory covers Greene, Jasper, McDonald, Newton and Barry counties, as well as the City of Joplin and surrounding areas," the department wrote on Twitter.
Only 39 percent of Missouri's population is fully inoculated against the virus, according to the most recent data from the state's health department. Roughly 45 percent of Missourians have been administered at least one vaccine dose. As of Wednesday, the state's seven-day average of administered vaccinations was 8,131 doses per day.
The president of one Missouri hospital network tweeted last week that he was "begging people to take the vaccine while there's still time."
"If you could see the exhaustion in the eyes of our nurses who keep zipping up body bags, we beg you," wrote Steve Edwards, the president and CEO of CoxHealth.
Update (7/15/2021, 4:45 p.m. EDT): This story was updated with a comment from Missouri's Health and Senior Services Department.