Missouri Mother Sues High School For Age and Sex Discrimination When Son Doesn't Make Varsity Soccer Team
A Missouri mother has gone to extreme lengths to ensure her son gets a spot on the high school varsity soccer team.
The woman, who has not been named, has taken legal action and claimed that sex and age discrimination were deciding factors in her son—identified in the lawsuit as John Doe—not making the squad. Because John missed out on the varsity team, he was also ruled ineligible to play for Ladue High School's junior varsity side.
The school prohibits juniors from dropping back down to junior varsity once they have tried for the senior squad. The school says it is important to give younger students a chance in the junior squad so that they can develop their skills. The mother claims her son is still good enough for the junior squad—leading to the age discrimination claim.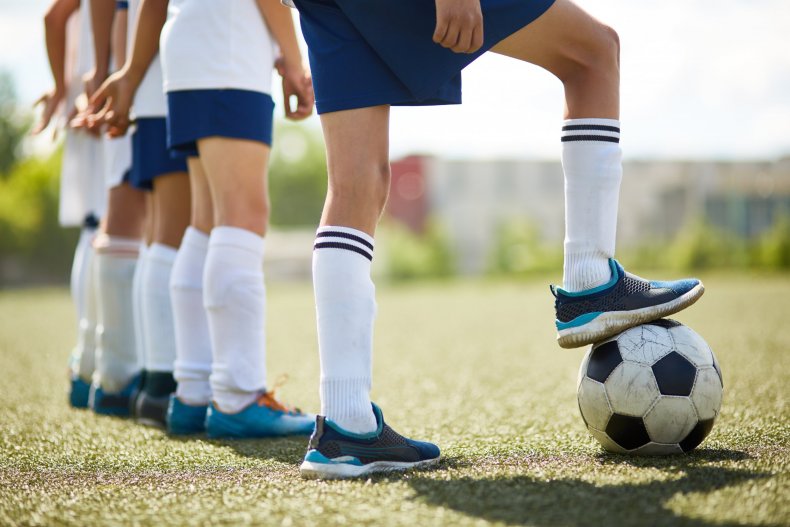 As for the sex discrimination claim, the mother says the school's girls team are privy to different rules. The family's lawyer, who did not wish to be named, said: "Female juniors get to play on the junior varsity team, but male juniors don't get to play on the male junior varsity," according to the New York Post.
In the lawsuit, the mother is demanding an injunction to order the school district to place her son on the junior varsity team.
School soccer coach Dave Aronberg said he wrote to the mother explaining his decision to not include John. "We essentially had 40 kids trying to make 24 spots on the varsity team," Aronberg said, according to the River Front Times. "[John] was right on the bubble of making the team this year and has some impressive attributes including his attacking mentality and straight line speed.
"However, there were a few holes in his game including technical ability and game decision making that put him behind a number of kids. In the end, there were just too many kids who had a little better soccer skill and soccer IQ for him to make the team."
John's stepfather submitted a complaint to the Department of Education's Office of Civil Rights. Letters were also sent to the Attorney General, Head of Health and Human Services, every member of the Ladue School Board, Ladue High School's principal and the Ladue School District superintendent.
In the lawsuit, the lawyer presented former coaching reports to try and show some members of the squad were worse players than John.