Missouri Governor Activates National Guard as Flood-Related Death Toll Rises to 13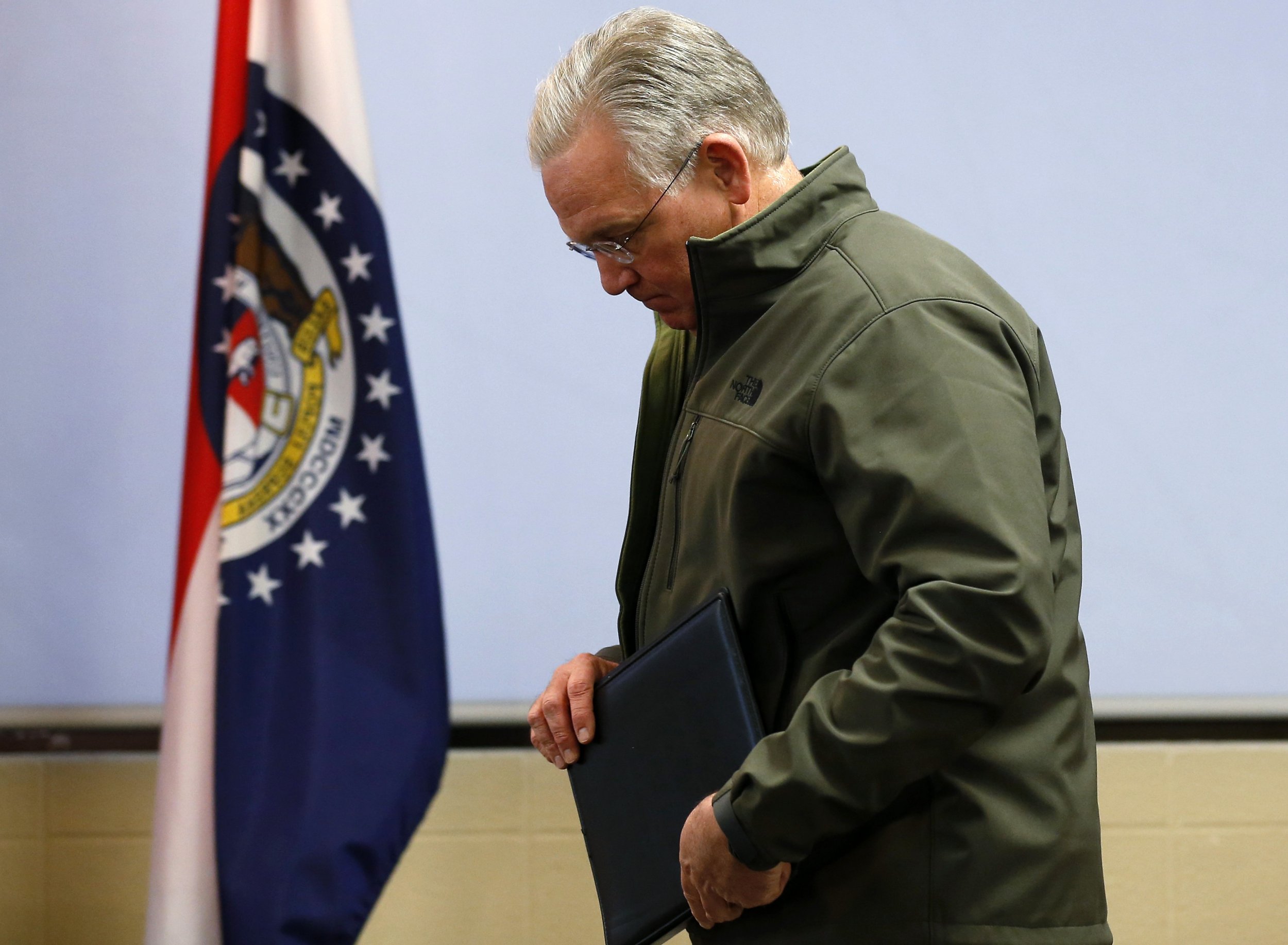 Missouri's governor on Tuesday activated the state's National Guard to protect local communities and support emergency response personnel as historic flooding continues and the death toll rises throughout the state.
Twelve of at least 13 flood-related deaths were caused by vehicles being swept from submerged roadways, Governor Jay Nixon's office said. Nixon, who declared a state of emergency on Sunday, is urging residents to avoid travel as the ongoing, widespread floods impact much of central and southern Missouri.
In some areas, river levels are expected to rise to match or exceed the records set during the Great Flood of 1993, which occurred from April through October in the Midwest.
The National Guard is expected to provide security in evacuated areas and direct traffic from road closures, Nixon's office said.
"All of us remember the devastating impact of the Great Flood of 1993, and that's why we have been working proactively with our local and federal partners to prepare and respond," the governor said.
In the past several days, the Missouri State Highway Patrol has conducted dozens of water rescues and has assisted in the evacuation of residents from flood areas. The state emergency management team will continue to work directly with local officials to ensure they have the resources they need to protect their communities.
Officials are asking residents seeking disaster or shelter information to call 211.