Missouri Officer Shot and Killed Was Sent to Wrong House in Wrong City After 911 Call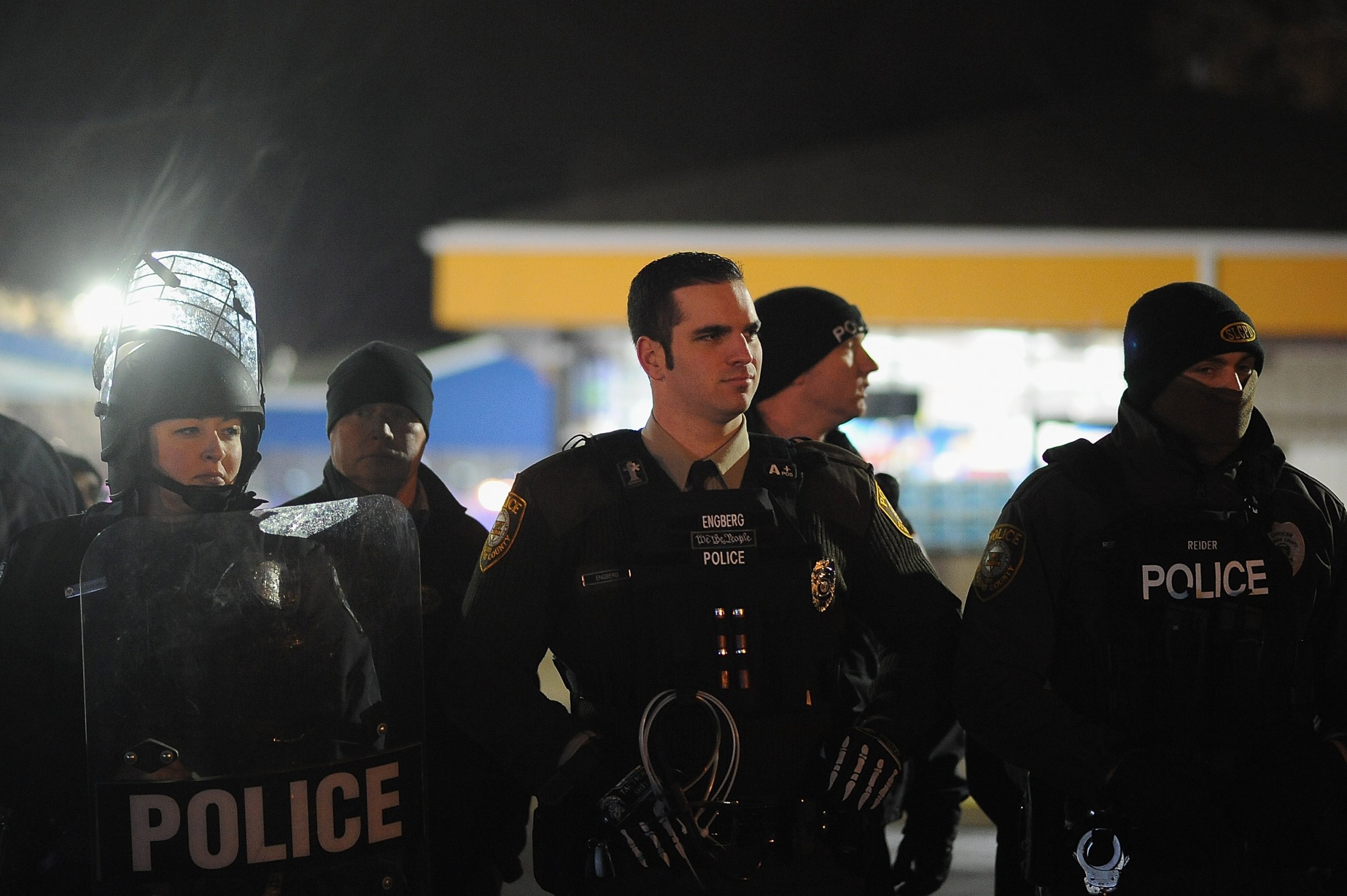 A Missouri police officer was killed, and two others wounded, after they were sent to the wrong house in the wrong city thanks to a mix-up following a 911 call, authorities said yesterday.
Bill Lowe, a highway patrol sergeant, told reporters at a news conference that police at the Clinton County 911 center responded to a call made by two screaming women at 9.20 p.m. on Tuesday evening, reported Kansas City.
Soon after, officers Christopher Ryan Morton, Nathan Bettencourt and Nicholas Kasper arrived at a residence in Clinton to investigate. It is still unclear why they were sent there when the original call was from Windsor, approximately 20 miles away.
When police arrived at the property, Tammy Widger, 37, opened the door and told them nothing was going on inside the house. The officers ignored her and went in to check no one was in danger.
Inside, James Waters opened fire on them. Morton was fatally shot, while Bettencourt and Kasper also suffered gunshot injuries, according to Lowe.
At midnight, a SWAT team entered the house to find Waters dead. His cause of death and reason for shooting the officers is unclear. However, Henry County Prosecuting Attorney Richard Shields claims police had been searching for him in relation to a rape case. Waters was also facing gun and drug-related charges in a separate ongoing case and had previously been convicted on drug-related charges and resisting arrest.
On Wednesday, Widger was charged with possession of methamphetamine with intent to deliver and maintaining a public nuisance.
Lowe said the original 911 call was not connected, in any way, to the incident that occurred at the Clinton home and that it was a complete coincidence that the officers were called to that specific address. "It is tragic what happened. But the fact is they were in the act of committing crimes within that house. When [the officers] entered that house, they were doing what they needed to ensure no one was hurt and there wasn't any other problems," he said, reported the New York Post.
Morton enlisted in the army in 2005 and served in Afghanistan, before deciding to join the police force in 2015. Many officials in Missouri offered their condolences and paid tribute to the officer killed in the line of duty.
"Saddened to hear the news of Clinton Police Officer Christopher Ryan Morton's death. Please join me in keeping his loved ones and the entire Clinton community in your thoughts and prayers today," Rep. Blaine Luetkemeyer wrote on Twitter.