Missouri Radio Presenter Gives Birth Live on Air to Share Her 'Exciting Day' With Listeners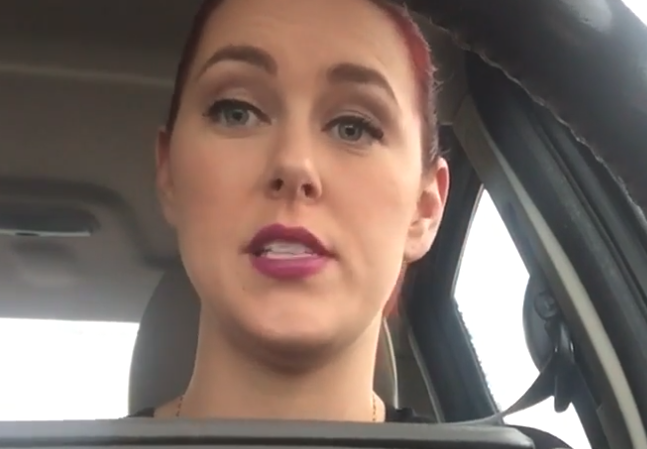 A Missouri radio presenter gave birth live on air during her morning show on 106.5 FM "The Arch" in St Louis to share her 'exciting day' with listeners.
Cassiday Proctor, a host on morning-drive show Spencer's Neighborhood, made a quick decision to broadcast her caesarean when her baby came two weeks early on Tuesday.
Speaking to BBC, Proctor said that her birth was just "an extension of what I already do every day on our radio show [as] I share all aspects of my life with the [listeners]".
Proctor added: "It was amazing to be able to share the most exciting day of my life with our radio listeners."
Scott Roddy, the show's program director, told theRiverfront Times, that Proctor started feeling labour pains on Monday. The station then reportedly worked together with the hospital nurses to safely broadcast the birth. A nurse held up a phone during the procedure, which managed to clearly catch the entire birth in four minutes.
"As a program director, I was very happy about that timing," Roddy said. "[Proctor] was all about it. She shares everything. That's who she is."
During the live-broadcast, Proctor's co-host Spencer Graves, can be heard saying: "It's like they're landing on the moon." Graves later told BBC that the experience was a "magical, intimate moment."
"There's still only one in there, right?" Proctor's husband added, moments before the birth.
The couple's first-born son, Jameson, arrived at 7.45 a.m. at seven pounds and six ounces. His name was decided by listeners during a competition held in January.
"Twelve silly names and twelve names chosen by the couple competed for one slot. We kept voting until we got to Jameson," Roddy said.
According to the BBC, Proctor will now be swapping her radio duties for maternity leave over the coming months.