Missouri Rain Forecast, Flooding Map for Friday Weather, Weeks After Devastating Bomb Cyclone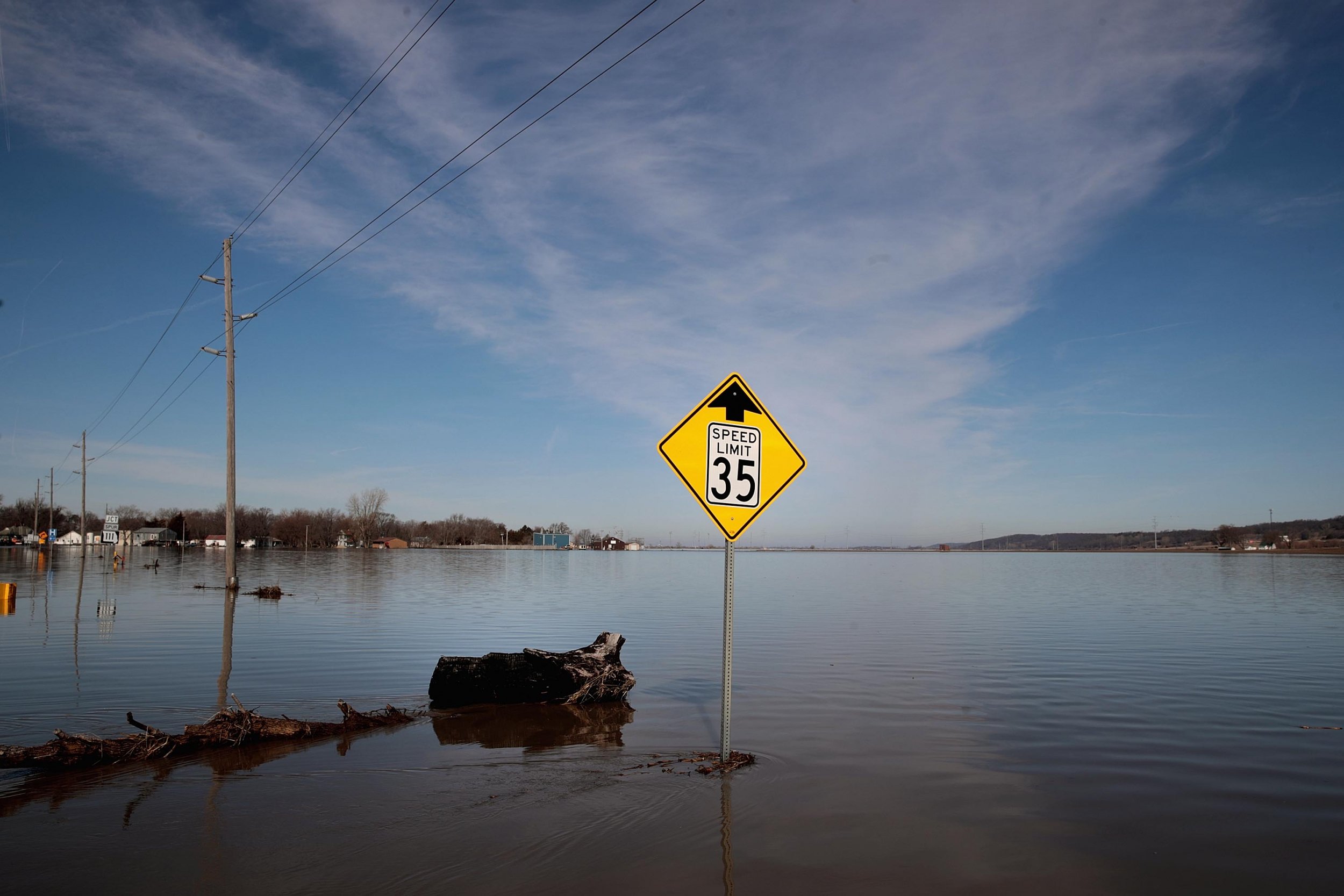 Heavy rains were expected across much of the Midwest on Friday in areas that already saw flooding from a strong bomb cyclone storm earlier this month. Parts of Nebraska, Missouri, Kansas and Iowa were all underwater, with farmlands and even an Air Force base flooded.
The bomb cyclone caused rivers to crest and roadways to flood in mid-March, and some areas were only starting to recover when rain started falling Friday. The National Weather Service (NWS) predicted widespread thunderstorms and severe weather Friday, with the possibility of flash flooding. The rain was expected to exacerbate the flooding already occurring along the Mississippi and Missouri River basins, said the NWS.
"The heaviest rain is expected to stretch from west-central into central Missouri...with rainfall totals ranging from two to three inches. The rainfall will prolong flooding on the Missouri River...but not result in higher crests," Scott Watson, a senior service hydrologist with the NWS, told Newsweek.
There were flood watches and flood advisories issued in the areas where the rain was expected, and local NWS offices warned people about the incoming thunderstorms and the strong rains and wind gusts they could bring. The storms could cause travel hazards and had the potential for hail as well.
"Additional flooding is expected on some tributaries of the Missouri River. The magnitude of this tributary flooding is typical for springtime in this region," Watson said. Significant flooding is expected this spring season due to mountain runoff from melting snow and heavy rainfall. The NWS predicted that about two-thirds of the continental United States would see significant flooding this season.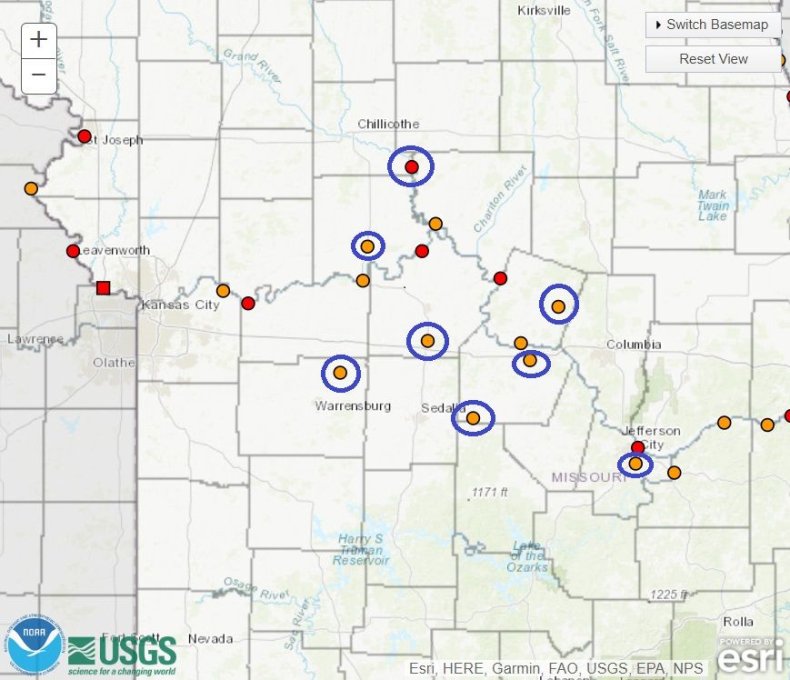 Areas near Warrensburg, Sedalia, Jefferson City and Chillicothe were also expected to flood on Friday. In the map pictured, the areas circled in blue weren't flooded as of Friday morning at 10:30 a.m. EDT but were expected to after the rains throughout the day, Watson said.
As with all storms, people in the area should check their local forecasts and follow directions from local authorities. The NWS and FEMA advise that people don't drive through flooded roadways. A foot to about 18 inches of water can be enough to carry a car away when the water is quick-moving on a roadway. Just 6 inches of fast-moving water can knock over an adult standing in it.
A recent report from the National Oceanic and Atmospheric Administration predicted that approximately two-thirds of the 48 contiguous states could see a higher risk of flooding this spring, with 25 states facing the possibility of major flooding.