Missouri Rep's 'A-Woman' Prayer Meant to Recognize Record Number of Women in Congress
Missouri Democratic Representative Emanuel Cleaver said his congressional prayer ending with the words "amen and a-woman," which spawned backlash among conservatives, was meant to recognize a record number of women serving in the 117th Congress.
"With this conversation, in the presence of the 117th House of Representatives, I concluded with a light-hearted pun in recognition of the record number of women who will be representing the American people in Congress during this term as well as in recognition of the first female Chaplain of the House of Representatives, whose service commenced this week," Cleaver said in a statement given to Newsweek.
Cleaver, a Methodist minister in his ninth congressional term, delivered the opening prayer on Sunday as the U.S. House began a new session.
"And dare I ask, oh Lord, peace even in this chamber now and evermore," he said while concluding his prayer. "We ask it in the name of the monotheistic god, Brahma, and God known by many names by many different faiths. Amen and a-woman."
But the prayer received criticism from some Republicans who accused the Congressmen of gendering the word "amen," a Hebrew word which commonly translates to "so be it."
Donald Trump Jr., the president's son, criticized Cleaver on Twitter, saying, "It isn't a gendered word but that didn't stop them from being insane. Is this what you voted for?"
In his tweet, Trump Jr. incorrectly identified the origin of the word as Latin.
A Republican congressman from Florida, Rep. Matt Gaetz, retweeted Trump Jr., and wrote that "Rep. Debbie Wasserman-Schultz may now only be referred to as 'Wasserperson-Schultz."
Other representatives, including Guy Reschenthaler of Pennsylvania, reiterated the claim that amen is "not a gendered word," and said that those "facts are irrelevant to progressives."
In response, Cleaver said he was "deeply disappointed" that his prayer was misconstrued by some to stoke division.
"I am deeply disappointed that my prayer has been misinterpreted and misconstrued by some to fit a narrative that stokes resentment and greater division among portions of our population. I believe prayers to be a personal conversation between El Shaddai and the invocator," Cleaver said.
"Rather than reflecting on my faithful requests for community healing and reversion from our increasingly tribal tendencies, it appears that some have latched on to the final word of this conversation in an attempt to twist my message to God and demean me personally."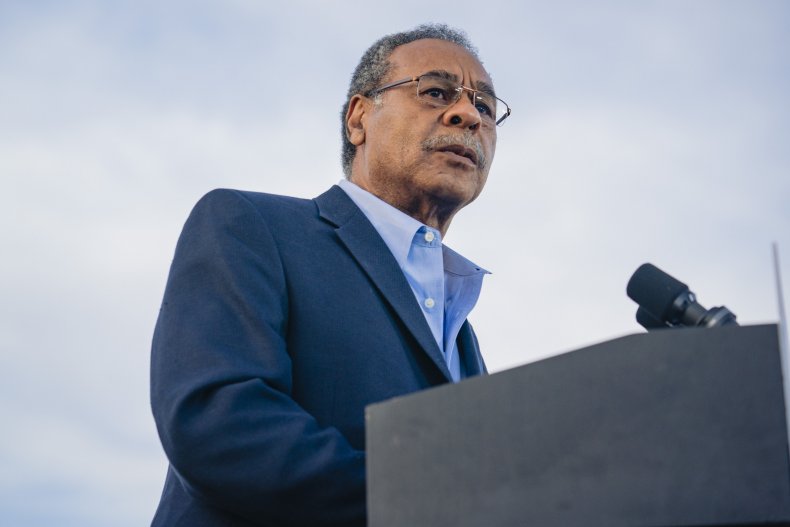 Cleaver said the attacks on his statements prove part of his greater message: "That we are all 'soiled by selfishness, perverted by prejudice and inveigled by ideology.'"
"Tonight, I will ask God yet again to give our nation the awareness of our fallible nature, the strength to overcome these terrifyingly tribal times, and the courage to come together in an effort to heal the nation," he added.